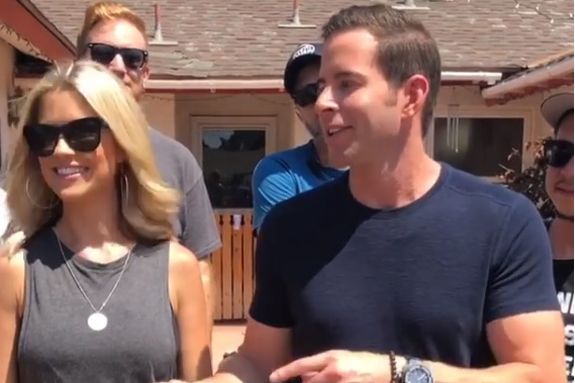 Christina Anstead and Tarek El Moussa's real estate seminars are allegedly a huge flop.
So much, in fact, that a court has put the HGTV star-endorsed seminars to a stop, numerous media outlets reported earlier this week. The Federal Trade Commission ruled that the seminars' promise that the courses could make participants rich were both "misleading" and "bogus."
According to The Hollywood Reporter, in the event of customers complaints, Zurixx LLC, the Utah-based company that holds the real estate seminars, would provide refunds, however, only if customers signed an agreement preventing them from leaving negative reviews or speaking to regulators.
The 'Flip or Flop' stars are not the only reality TV stars with ties to the Zurixx seminars. Hilary Farr of HGTV's Love It or List, as well as Flipping Boston stars Peter Souhleris and Dave Seymour are also associated.
While the events are advertised as free, the complaint released last week revealed that the attendees are asked to pay for a follow-up three-day real estate course for the price of $1,997. The complaint went on to claim that those who paid for the extra courses are then schooled on the art of applying for new credit cards and increasing credit limits on existing cards.
The FTC claims the instructors also suggest additional training that could set participants back as much as $41,000.
According to the website, Zurixx touts itself for offering "comprehensive, free educational events, three-day workshops, advanced training camps, summits, coaching and mentorship in the areas of business growth and management, entrepreneurship, asset protection, real estate investing and personal finance to its students."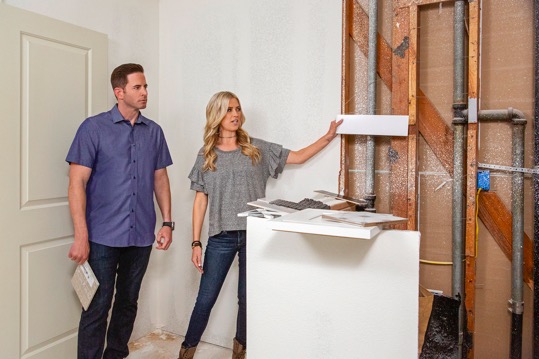 In response to the FTC complaint, the company said in a statement that it welcomes the scrutiny and is anticipating "a positive outcome as we work directly and open with the agencies involved."
In addition to stopping the seminars, Zurixx assets have been frozen, which could be used towards refunding dissatisfied class attendees. THR said it is typical for the FTC to request that courts stop businesses in these situations in order for further investigation to take place.
In a statement, HGTV denied any affiliation with Zurixx.
"HGTV, its sister networks, and its parent company are neither associated or affiliated with Zurixx, nor are we involved in any of our talents' personal business associations with Zurixx," the network stated.
RELATED STORY: HGTV Announces Premiere Date for 'Flipping 101 w/ Tarek El Moussa': Watch a Sneak Peek of His New Spin-Off
(Photos: HGTV; Instagram)