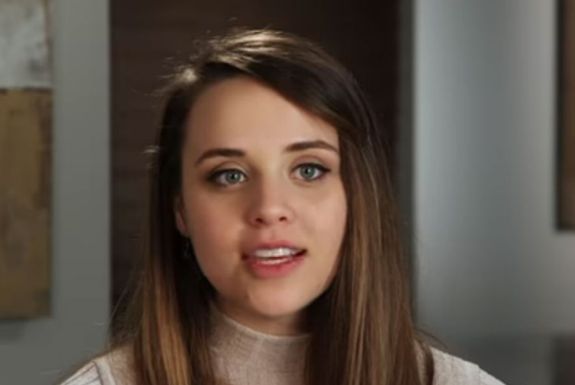 Jinger Vuolo was booted from not one but two lucrative sponsorship deals this week!
The Counting On star, who, along with her husband Jeremy and daughter Felicity has been living a glamorous life in Los Angeles for the past few months, recently began partnering with brands to promote their products. On Wednesday, however, the LA donut shop Fonuts announced that it was cutting ties with Jinger, despite naming a donut after her last week.
Fonuts released a lengthy statement about ending their partnership with Jinger, and asked their fans to forgive them for making "a poor choice of promotional partner" in Jinger. The brand, which claimed to be known for being about "kindness, inclusivity and transparency" hinted that Jinger (and her family's) views on homosexuality and other religions may have had something to do with the decision. The brand also claimed that they were not aware of Jinger & Co.'s views before signing on to work with her.
"We apologize for our recent poor choice of promotional partner," Fonuts wrote on its Instagram. "We were shocked and dismayed to learn about who we were associating with. We recognize that we really made a mistake by not properly researching them.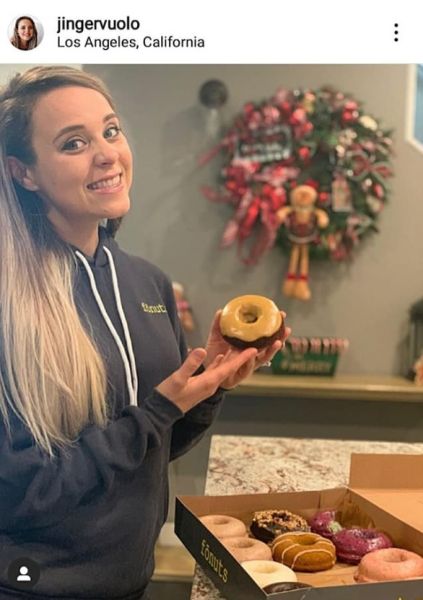 "We have ended our partnership with Jinger Vuolo and the company who introduced us. We would like you all to know, we promise to be more diligent in the future and will only work with people who truly represent our core values of kindness, inclusivity and transparency. We are so sorry and we really hope you will forgive us for this mistake."
For the most part, the donut shop's followers were happy with the choice to give Jinger the boot.
"Jinger's family is very anti-LGBT community, very anti-choice and very anti-religious freedom," one person wrote.
"Following you since I heard you don't tolerate homophobic influencers," another wrote. "Her and her family preach against people different than them while their closets are full of skeletons. There is no place for bigots anymore."
After Fonuts kicked Jinger to the curb on Wednesday, Jinger announced that she was partnering with designer Rebecca Minkoff to appear at a charity event held at the brand's flagship LA store. In a message posted to Instagram, Jinger invited her fans to come to the store for a "mommy pampering event."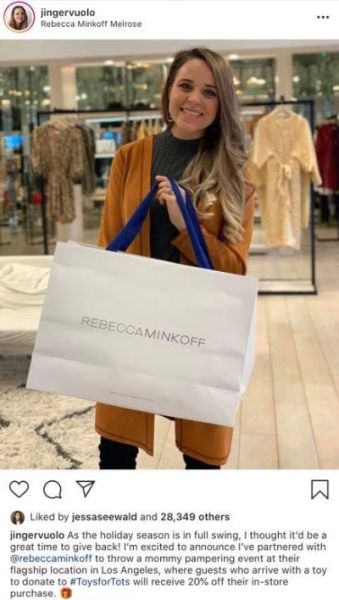 By Thursday, though, the brand had quietly removed Jinger's name from the event invite and all promo pieces. The brand eventually added a message to its Eventbrite page.
"Unfortunately, due to personal circumstances Jinger and Jeremy will no longer be making an appearance at the event, but encourage you to donate to this great cause!"
Jinger has since removed the Instagram message she posted on Wednesday to promote the event.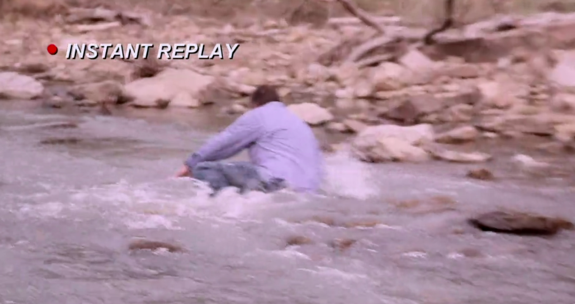 Jinger and Jeremy have yet to address the lost partnerships.
RELATED STORY: Former 'Counting On' Star Derick Dillard Says He Wants to Write a Tell-All Book About the Duggars: "That's the Plan"
(Photos: TLC, Instagram)