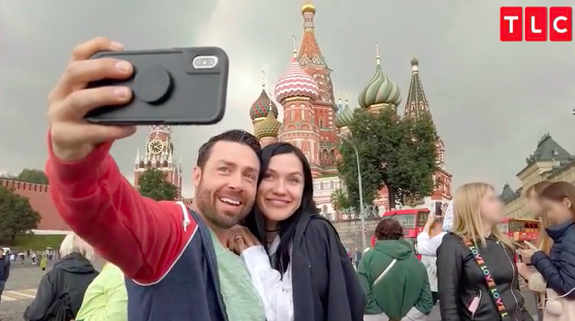 Season 4 of 90 Day Fiancé: Before the 90 Days doesn't premiere for another two months, but the stories being revealed about upcoming cast member Geoffrey Paschel are giving fans more than enough drama to hold them over.
A week after it was revealed that Geoffrey had been arrested in June for allegedly assaulting his ex-girlfriend (not his "90 Day" love interest Varya) and is facing charges of aggravated kidnapping, domestic assault, interference with an emergency call and vandalism, Starcasm has unearthed more troubling details surrounding the reality star.
According to the site, Geoffrey's estranged wife Brittany claimed in court documents that he abused her as well—– physically, emotionally, financially—– and that the two of them are still legally married.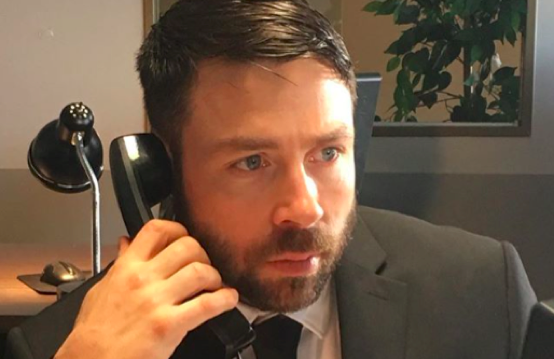 Brittany allegedly filed the court documents after fleeing to Canada in July 2017 with the two children she shares with Geoffrey, without Geoffrey's knowledge. During her time with Geoffrey, Brittany claimed she was abused by Geoffrey and that he controlled her by restricting her use of their vehicles and requiring her to tell him where she was going, with whom and when. She was also not allowed any money or a cell phone.
Brittany also claimed Geoffrey also abandoned Brittany and the kids in a hotel room when their younger son was born. Brittany was allegedly in heavy labor at the time and was forced to deliver the baby on her own. She claims Geoffrey also restricted food to her during this time.
In addition to his controlling tendencies, Brittany alleged that Geoffrey was violent and abusive, both physically and verbally. She accused him of threatening to have her arrested due to her immigration status, strangling and punching her in front of the children, and physically and sexually assaulting at least one of his previous wives—- he was apparently married at least twice before he was married to Brittany.
One of his ex-wives (assumed to be the mother of the other two children he has) even supported Brittany's claims via affidavit regarding claims that Geoffrey abused the couple's children while they were married.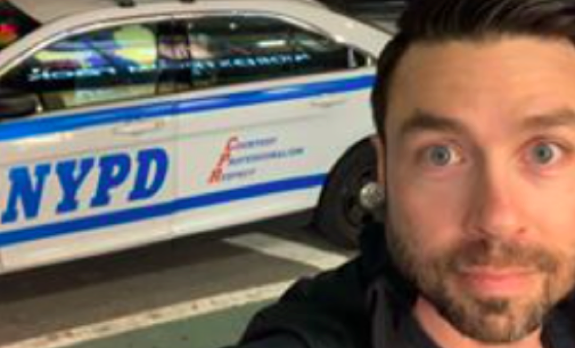 Currently, Brittany is not a U.S. citizen and was in the country illegally before taking her children and returning to her province of Ontario, therefore she can not legally return to the U.S. To further complicate things between the estranged couple, Geoffrey's felony drug conviction prevents him from legally entering Canada.
According to the jaw-dropping timeline, Geoffrey and Brittany met in North Carolina at the beginning of 2014 when Geoffrey was 36 and Brittany was 19. At the time, Brittany was still living in Ontario, though she had both Canadian and Jamaican citizenship. By March, the couple were living together in Tennessee.
That summer, Brittany was flagged for entering the country too many times and prohibited from re-entering for five years—a ban she dodged multiple times by canoeing (yes, CANOEING) across the Niagara River.
https://www.instagram.com/p/BjJKZIKl44z/?utm_source=ig_web_copy_link
In January 2015, Brittany and Geoffrey tied the knot in Russia and the following month, they welcomed their son Cayvan, who was born in Costa Rica. Given his birth location and his parents' citizenship status, Cayvan was born with citizenship in Costa Rica, the U.S., Canada and Jamaica.
In February 2017, the couple gave birth to son Kazhem in Nicaragua. Similar to his older brother, Kazhem had citizenship that reflected his birth place as well as his parents' citizenship. The following month, Geoffrey allegedly traveled illegally to Canada to see a marriage counselor; Brittany returned to Tennessee and attempted to take Cayvan back to Canada with her. (This, she alleged, is when the abuse from Geoffrey escalated.)
In July 2017, Brittany's immigration status was denied, at which point she was no longer legally entitled to remain in the U.S.; Brittany allegedly took the children and fled, surrendering herself and the children at a border crossing in Maine where she was voluntarily arrested as a result of her immigration status. At this point, she was banned from entering the U.S. for the next 20 years.
https://www.instagram.com/p/Bg91UIFFSAM/?utm_source=ig_web_copy_link
The following month, Brittany filed for divorce, obtaining an ex parte order giving her temporary custody of the two children as well as a restraining order. That same month, Geoffrey obtained a Writ of Attachment ordering that the two children be returned to him in Tennessee and a restraining order preventing Brittany from removing the children from him.
In December 2017, a Canadian judge ruled in Geoffrey's favor and the children were returned to him. Three months later, the couple's son Kazhem passed away in Tennessee.
As The Ashley previously told you, Geoffrey was arrested in June 2019 for domestic violence following an altercation with his girlfriend. After June, he reportedly began filming for the upcoming season of "90 Day Fiancé: Before the 90 Days" in which the romance with his Russian girlfriend Varya is documented.
Season 4 of "90 Day Fiancé: Before the 90 Days" premieres February 23 on TLC.
RELATED STORY: "90 Day Fiancé: Before the 90 Days" Star Geoffrey Paschel Arrested in June for Alleged Domestic Assault; Reality Star's Ex Was Granted Temporary Order of Protection
(Photos: TLC; Instagram)