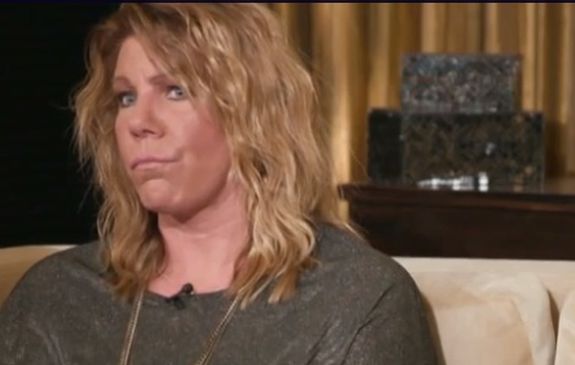 Meri Brown is unhappy!
(We'll give you a moment to get over the shock you're certainly feeling after reading that sentence!)
The Sister Wives star revealed in a sneak peek clip of the show's new season that she experienced discrimination for being part of a plural family, after the owner of the Arizona house she was renting told her she was considering kicking Meri out of the house, due to Meri being married to Kody (who has three other wives).
In the clip, shared by Us Weekly, Meri explains that the neighbors must have complained to the home's owner about having to live next to a polygamist (who is on TV), causing the home owner to tell Meri that she was re-considering her decision to rent to her.
"Pretty much the first thing she said to me was, 'Meri, I am second-guessing the fact that I approved you to rent this house," Meri tells Kody and the other Sister Wives, Janelle, Christine and Robyn. "She asked me if I would consider leaving the house and not renting from her."
Kody insists that he and Meri had "disclosed everything" before renting, including that Meri was in a polygamist relationship and that she was on a reality TV show.
"I was, like, completely open with her," Meri said. "They put [the polygamist relationship] in the [rental] contract. She knows we're a plural family. She knows that we're going to be filming in the house."
"She was like, I need to rethink this. I need to consider whether or not I want to have you continuing to rent from me," Meri tells the gang.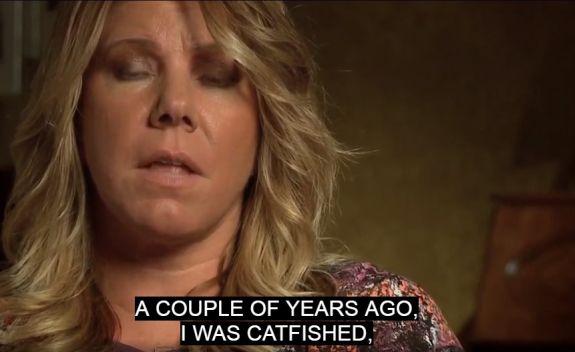 Kody points out that they all signed a contract already, so the home owner doesn't get to make the choice whether or not to kick Meri (and her endless supply of leggings) out.
Meri insists that she doesn't want to be a "chicken" and walk away from the house.
"Is that like letting them win?" she said. "Because of their bullying, because that's what it is. [The neighbors] are bullying me. They're bullying the owner to kick me out because they don't like who I am without even knowing me.
"If I cave, and I let them bully me out of this house, then they win!" she added.
We'll have to wait until Sunday's 'Sister Wives' premiere to find out if Meri did cave and leave the house.
Click here to watch the full clip!
RELATED STORY: Bickering, Bad Haircuts & Another Bathtub Baby: TLC Releases Preview for Upcoming Season of 'Sister Wives'
(Photos: TLC)