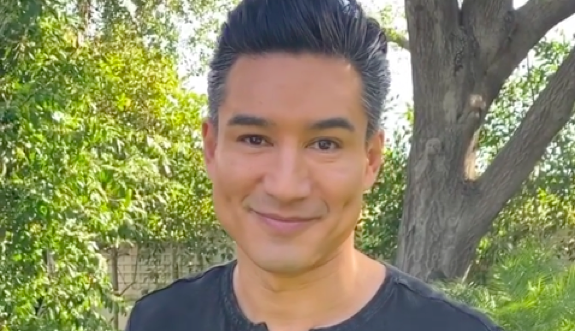 Menudo, the Puerto Rican boy band that featured a rotating lineup of teenage singers, is coming back, thanks to Mario Lopez.
Variety reported last week that Mario has signed on to executive produce the new hour-long singing competition series which will conveniently be called Menudo. The reality show will follow the search for the new band, and the building of the group. No casting details, network or air date have been announced.
Mario shared the Variety headline on Instagram, writing, "Thrilled about this project, we're making music history. Stay tuned…"
Originally launched in 1977 and disbanded in 2009, Menudo made 35 albums that sold more than 60 million copies worldwide. Ricky Martin and Draco Rosa got their starts as members of the group, and Marc Anthony was a songwriter and backup singer.
It's unknown at this time if Mario will appear on-camera, or if any of the original Menudo guys will take part in the series.
"I grew up as a huge fan of Menudo and I'm thrilled to be a part of bringing this iconic band back to the world," Mario told Variety.
Mario's not the only person looking to build a band on TV this year.
Diddy and MTV are resurrecting Making the Band, the early 2000s show that launched groups including O-Town and Danity Kane. Diddy announced the show's return on his Instagram last summer, writing, "MAKING THE BAND DECISION I've made my decision… #MakingtheBand is coming back!!!"
In-person casting for 'Making the Band' has been cancelled due to C0VID-19; however, producers are accepting video submissions online. At this time, no air date has been announced for that show either.
(Photos: Instagram)