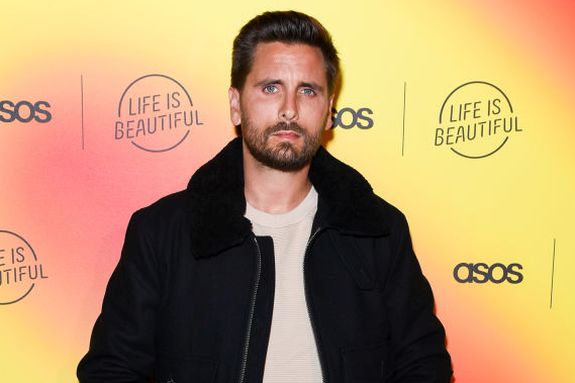 Just hours after E! News reported Scott Disick had checked himself into rehab, TMZ broke the news that he had already checked himself out, due to his trip to the 'hab being exposed in the press!
According to E! the reality TV star and Kardashian baby daddy has been in a "really bad place" while quarantining, and checked into rehab at the urging of his current girlfriend, Sofia Richie, and ex-girlfriend, Kourtney Kardashian.
E! quoted a source that said Sofia was "extremely concerned with the choices [Scott] was making and how out of control he became very quickly."
This led Sofia to seek the help of Scott's baby mama, Kourtney, and together the women reportedly gave him an ultimatum to get him to agree to enter a rehab center. Scott agreed and flew to the All Points North Lodge in Edwards, Colorado, where he's been since last week.
On Monday, though, photos surfaced online of the Flip It Like Disick star at the rehab facility. TMZ reports that Scott believes a staff member at the rehab facility took and sold the photos of him checking into the center.
Just hours after the pictures surfaced online, Scott's attorney, Marty Singer, released a statement informing the public that Scott had left the All Points North Lodge due to being exposed, and that he plans to pursue legal action against the facility for breaching Scott's privacy.
"Shockingly as a result of the HIPAA violation of the facility and his violation of privacy, [Scott] has checked himself out and is immediately returning home," Marty Singer said in the statement. "We are alarmed by this extreme invasion of privacy and plan to take immediate legal action."
Scott's attorney also denied rumors that Scott was in rehab for alcohol and cocaine abuse. The lawyer states that Scott was actually there to deal with traumas from his past.
"In an effort to finally come to terms and deal with the pain that Scott has been silently suffering for many years due to the sudden death of his mother, followed by the death of his father 3 months later, Scott made the decision to check himself into a rehab facility last week to work on his past traumas," he said.
Scott is no stranger to rehab. He has been to various rehab facilities at least three times in the past, usually at the urging of Kourtney, who is the mother of his three children. This time was no different, according to E!
The site's source says Kourtney "knew something was off" with her ex when he stopped responding to conversations that involved their kids.
"She had been through this before many times, and put a halt to it immediately," the site's source stated. "She ultimately gave him an ultimatum and he had no choice but to seek help."
Scott, Kourtney and Sofia have all remained silent on social media regarding this incident, and none had released any further statements at press time.
RELATED STORY: 10 Weird Items the Kardashians & Jenners are Selling on "Kardashian Kloset" Right Now
(Photos: Presley Ann/Getty Images; Instagram)