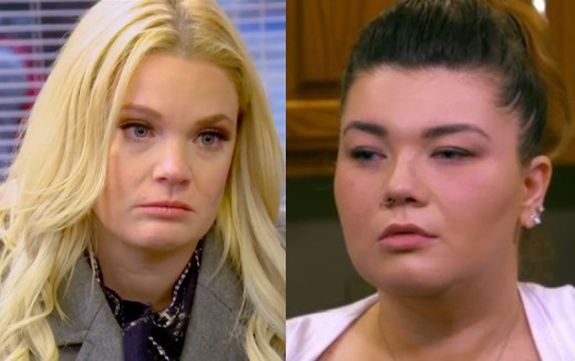 Ashley Martson was not amused by Amber Portwood's recent Instagram rant.
Ashley lashed out at the Teen Mom OG star after reading about the social media meltdown Amber had after her relationship with Belgian boo Dimitri Garcia was compared to the relationships featured on 90 Day Fiance. Ashley— who starred on "90 Day Fiance" and several of its spin-offs with her on-again husband Jay Smith— took to her own Instagram to comment on Amber's rant…and remind reality TV fans that, due to Amber's "messy" relationships, she has no room to talk about the couples shown on "90 Day Fiance."
(So…to recap, Ashley ranted on social media about a rant Amber had on social media…)
As The Ashley told you earlier this month, Amber and Dimitri responded when a 'Teen Mom'-themed Instagram account compared their relationship to that of "90 Day Fiance" franchise couple Geoffrey Paschel and Varya Malina, asking followers which couple has the "better criminal love story?" Dimitri called the comparisons "humiliating" and Amber gave some followers quite the Instagram lashing before deleting all of her comments.
Over the weekend, Ashley called out both Amber and Dimitri on Instagram for their over-reaction.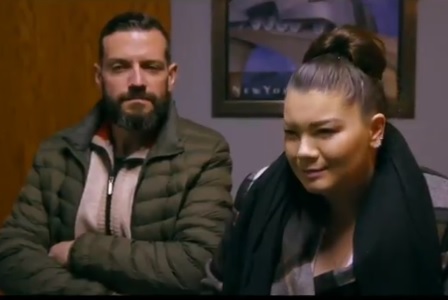 "These two need to calm down," Ashley wrote in a caption of several rant screenshots. "'90 Day Fiance' relationships are not 90 days. The marriage time on the visa is. Many couples spend years before marrying, and quite frankly acting offended by the show and the relationships is kinda dumb considering…well…[Amber's] relationships are more messy than most '90 Day' couples. Just sayin'…"
However, Ashley was not pleased that several of the clickbait tabloids picked up her comments and turned them into a much-more dramatic quote than she actually gave.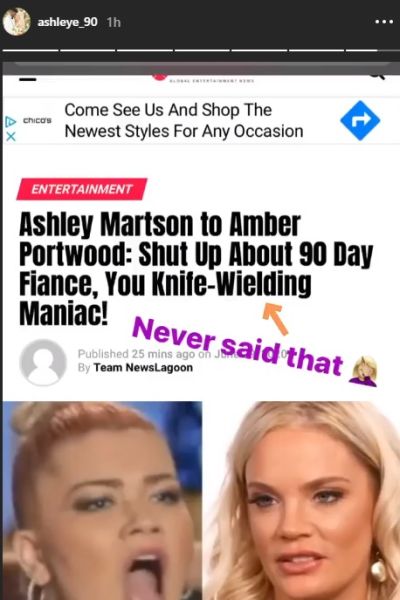 "Ashley Martson to Amber Portwood: Shut Up About 90 Day Fiance, You Knife-Wielding Maniac!" one headline screeched.
"Never said that!" Ashley wrote on Instagram Stories.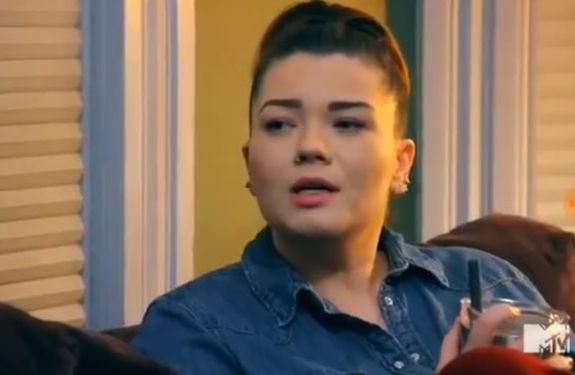 UPDATE! Amber has since responded to Ashley's comments on Snapchat, warning the "90 Day Fiance" star on Monday to "keep my name out of your mouth!"
"I came back from a really horrible day, and to an ignorant article about someone named Ashley from a different show," Amber told her followers. "The one thing that I have to say to [Ashley] is you're irrelevant in every single way. Keep my name out of your mouth. Keep my boyfriend's name out of your mouth.
"Apparently if I've known a man for almost a year now, almost, I know about visas and waivers, etc. I can compare to whatever I want, and I understand everything that was said," Amber continued. "However, if my boyfriend feels offended, then I will defend him, even if it's something about me."
I should have never made that game 😂 pic.twitter.com/uFd8H7rKIh

— Teen Mom Mama Drama ™ (@TMMamaDrama) June 30, 2020
Amber also seemed to address the clickbait headline that called her a "knife-wielding maniac."
"Also another thing, do not accuse me of doing things that I did not do," she said to Ashley. "Because if I did them, I wouldn't be sitting here talking to you. I can't even remember your last name, I'm sorry. I'm sure you remember mine though. But do not accuse me of things I never did. I have proof that I didn't do it, so you have a good day, stay irrelevant. You're relevant now, you're welcome. Goodbye sweetheart, sending love.
Amber then apologized to her fans for her response, stating that it's "been a really emotional day." (Amber has been dealing with the passing of her grandmother.)
"Just know that I'm doing really well and just moving forward from all the ignorance," she told her fans. "You guys do the same as well."
RELATED STORY: Amber Portwood Rants After Having Her Relationship with Dimitri Garcia Compared to Troubled "90 Day Fiance" Couple'
(Photos: MTV, TLC, Instagram)