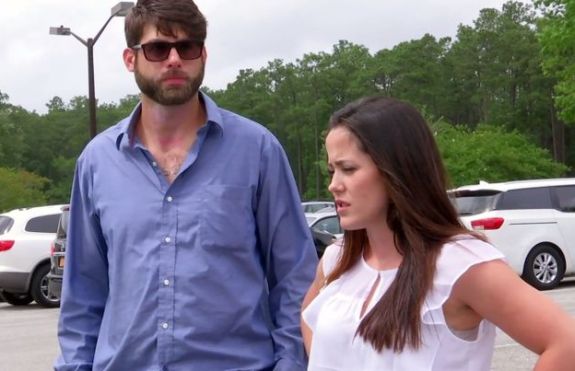 An Oregon cannabis dispensary got burned (pun intended) on Friday after trying to promote a meet-and-greet event with former Teen Mom 2 stars Jenelle Evans and David Eason.
As The Ashley reported on Friday, the dispensary stated that it cancelled the event, after it was hit with a wave of online hate for associating with the Easons.
Later that night, both Jenelle and the dispensary issued statements on Instagram, with each telling a very different story in regard to the cancelled event.
If you believe Jenelle, she chose not to attend the event, despite traveling across the country for it. On Friday night, she posted to her Instagram Stories that she no-showed the event due to "harassment and threats"…but also, according to Jenelle there was "never an event" to begin with!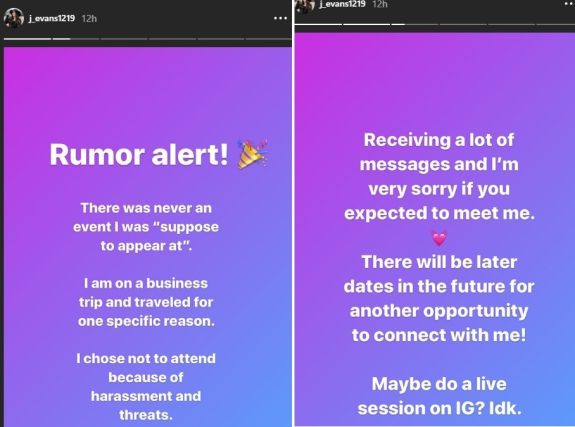 "Rumor alert! There was never an event I was 'suppose to appear at,'" she wrote. "I am on a business trip and traveled for one specific reason. I chose not to attend because of harassment and threats.
"Receiving a lot of messages and I'm very sorry if you expected to meet me. There will be later dates in the future for another opportunity to connect with me. Maybe do a live session on IG? Idk."
If you believe those who work at the dispensary, the Easons were simply "in the area" and eager to learn more about the cannabis industry. (Perhaps they're considering adding a cannabis class to their Lil' Homeschool on The Land curriculum?)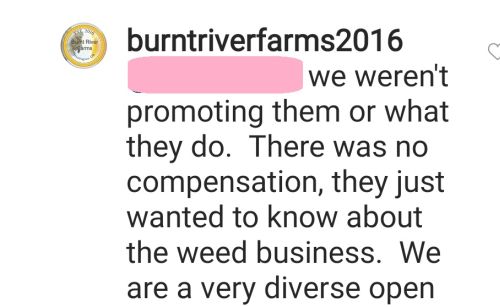 "We weren't promoting them or what they do," the company wrote in the comment section of its Instagram post, before confirming that Jenelle and David weren't paid to appear at the store.
"There was no compensation; they just wanted to know about the weed business…" the store wrote.
"It wasn't any kind of paid or promotional deal," the store wrote in another comment. "They wanted to learn about the business and reached out to us."
The store also stated that Jenelle and David were the ones who came up with the idea to do a meet-and-greet.
"The meet and greet was an offer by them," the store, adding, "We don't support abuse, neglect or racism."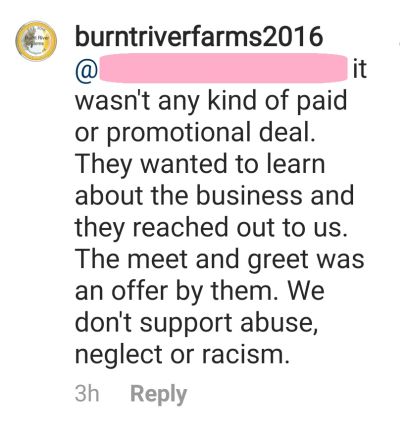 Of course, the dispensary has been doing damage control for the past 24 hours, even posting to their stories an "I love my dog" meme, which, given that David killed Jenelle's dog Nugget last year, didn't set with with a lot of people.
Burnt River Farms insisted in another comment that the whole interaction with Jenelle and David was simply for "educational" purposes.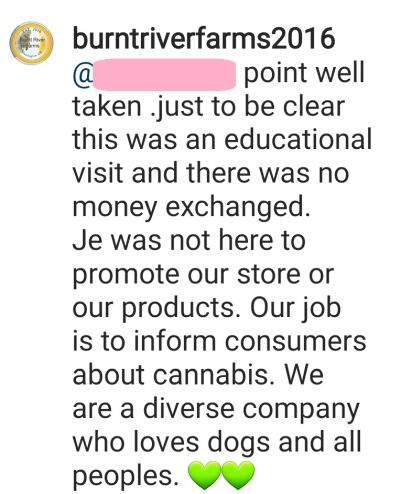 "Just to be clear this was an educational visit and no money exchanged," the store told one person in an Instagram comment. "[Jenelle] was not here to promote our store or our products. Our job is to inform consumers about cannabis. We are a diverse company who loves dogs and all peoples."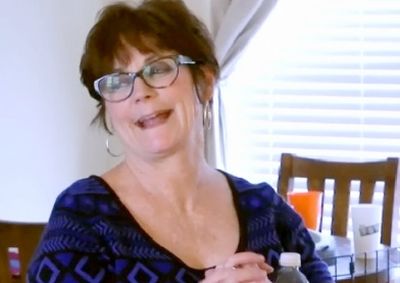 The store seemed surprised by the amount of hate it received for associating with the Easons, ensuring one nay-sayer that the only thing those running the store have in common with Jenelle is their love of the weeeeed.
"We employ and support several LGBT people," the store wrote. "We all love and have dogs. We just happen to have smoking weed in common with Jenelle. We have a popular store and a lot of people want to see what we have going on. Nothing more."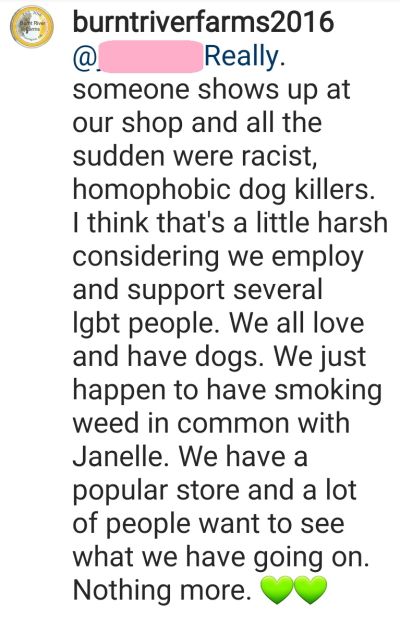 RELATED STORY: Former 'Teen Mom 2' Stars Jenelle Evans & David Eason Go Across Country to Do Meet & Greet at Cannabis Dispensary; Event Allegedly Cancelled Due to Online Backlash (Updated!)
(Photos: MTV; Instagram)