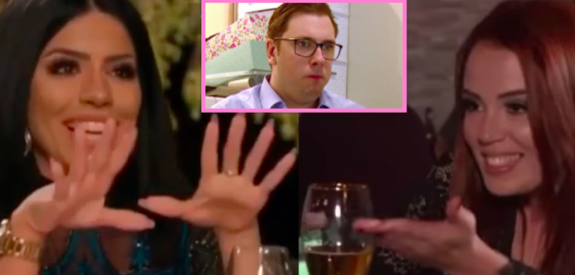 After seeing the events of the family dinner in Brazil unfold during the latest episode of 90 Day Fiancé: Happily Ever After?, Colt Johnson's ex-girlfriend Jess Caroline has made it clear she regrets ever welcoming Colt and his mom, Debbie Johnson, into her family's home to begin with.
Jess took to social media to express her disappointment in the family dinner and what was said behind her back, as well as call out Colt for cheating and Debbie for covering his "scam." Not to be outdone, Mother Debbie fired up her dial-up Internet to respond to Jess' Instagram Story with some less-than-kind words of her own!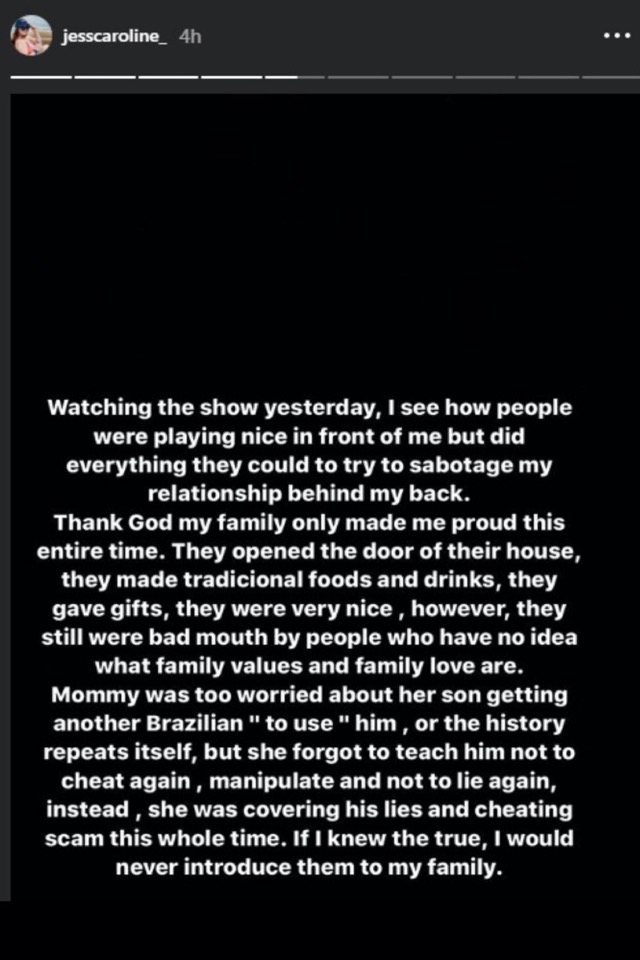 "Watching the show yesterday, I see how people were playing nice in front of me but did everything they could to try to sabotage my relationship behind my back," Jess wrote on Instagram. "Thank God my family only made me proud this entire time. They opened the door of their house, they made [traditional] foods and drinks, they gave gifts, they were very nice, however, they still were bad mouth by people who have no idea what family values and family love are. "
She then took aim at Mother Debbie (who, as fans saw, left the shindig early after she felt Jess had disrespected her.)
"Mommy was too worried about her son getting another Brazilian 'to use' him, or the history repeats itself, but she forgot to teach him not to cheat again, manipulate and not to lie again, instead, she was covering his lies and cheating scam this whole time," Jess continued. "If I knew the truth, I would never introduce them to my family."
After catching wind of Jess' post, Debbie took to Instagram to issue her own, umm… unique, statement on the Jess situation.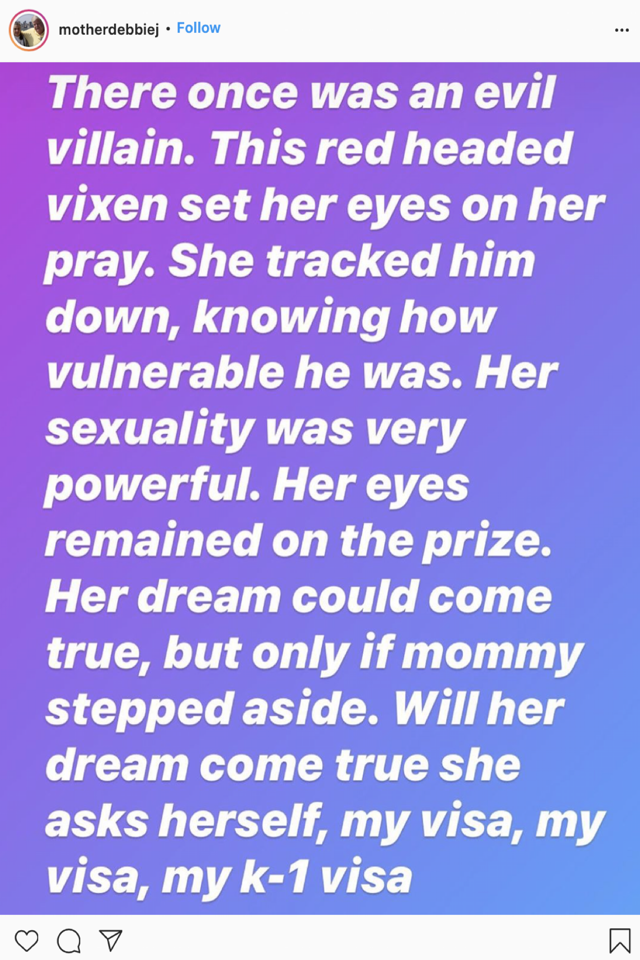 "There once was an evil villain," Debbie wrote. "This red headed vixen set her eyes on her pray. She tracked him down, knowing how vulnerable he was. Her sexuality was very powerful. Her eyes remained on the prize. Her dream could come true, but only if mommy stepped aside. Will her dream come true she asks herself, my visa, my visa, my k-1 visa."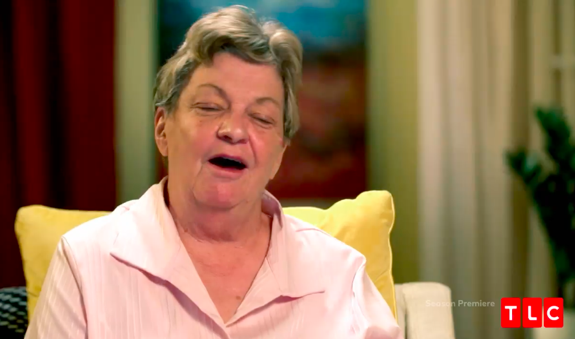 While Jess and Colt's relationship ultimately did not pan out, Jess did manage to gain a new friend out of the situation: ironically, Colt's ex-wife, Larissa Dos Santos Lima. In a separate Instagram Story, Jess thanked Larissa for "opening her eyes" about Colt (and his mother), after Larissa posted to celebrate the friendship she now has with Jess.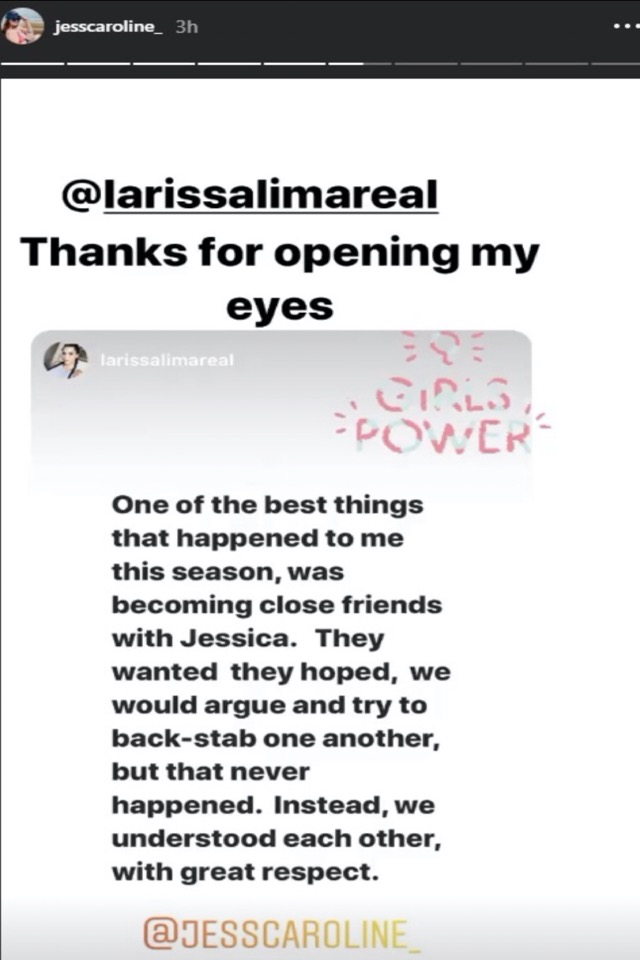 "One of the best things that happened to me this season, was becoming friends with Jessica," Larissa posted on Instagram on Monday, hinting that someone (possibly the show's producers and/or Colt) wanted them to hate each other but they didn't.
"They wanted they hoped, we would argue and try to back-stab one another, but that never happened. Instead, we understood each other with great respect," Larissa wrote.
In, fact, Jess's friendship with Larissa appears to have brought her a romantic relationship in the form of Brian Hanvey, a friend of Larissa's. Before Jess's profile went private, Brian had made an appearance on her page and she continues to be featured on his.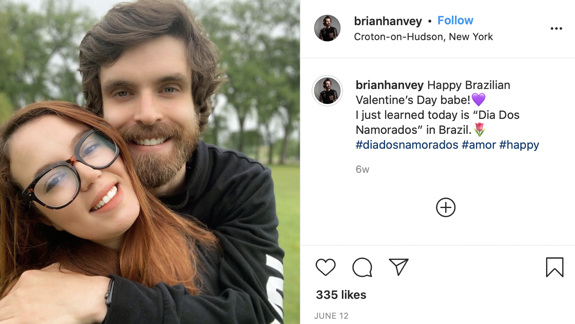 Despite his ex-girlfriend moving on to a new man/getting matching BFF necklaces with his ex-wife, Colt seems to be doing fairly well, all things considered. Unfortunately, the same cannot be said for his hair.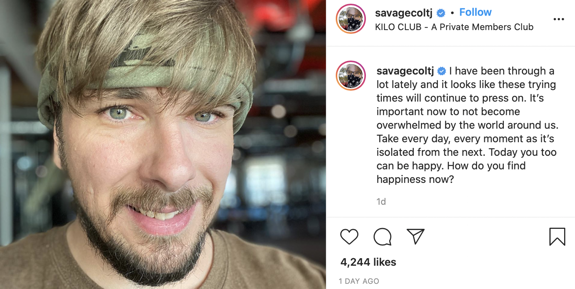 "I have been through a lot lately and it looks like these trying times will continue to press on," Colt wrote on Instagram. "It's important now to not become overwhelmed by the world around us. Take every day, every moment as it's isolated from the next. Today you too can be happy. How do you find happiness now?"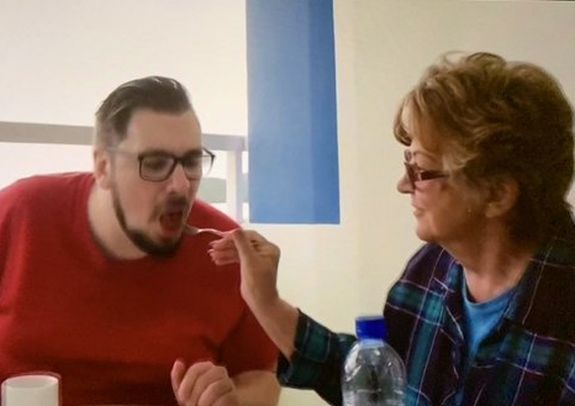 RELATED STORY: "90 Day Fiance" Star Nicole Nafziger Slams Haters Who Say She's Not Really in Morocco with Azan Tefou; Says She's Getting Ready to Return to the United States
(Photos: Instagram; TLC)