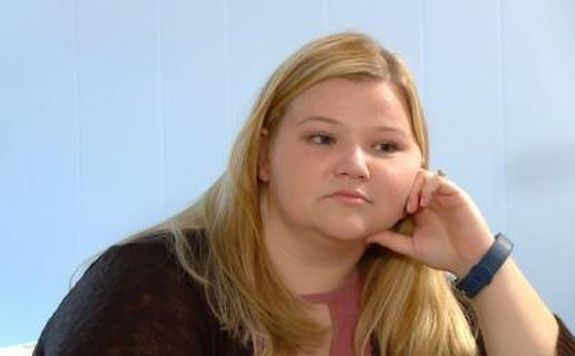 Months after leaving the United States (and her young daughter) behind to be with her fiancé in Morocco -– Nicole Nafziger says she's finally planning to return to home.
Nicole left her home in Florida to see her fiancé Hassan ("Azan") Tefou on March 11— right as the U.S. began issuing warning against international travel due to the C0VID-19 pandemic. That decision immediately began drawing criticism online from "90 Day Fiance" fans for not taking heed to pandemic concerns and also for leaving behind her daughter, May.
In the last few months, Nicole has continued to be slammed by fans (and even some of her "90 Day" co-stars) for "abandoning" May. However, some nay-sayers have claimed it's all a conspiracy theory and Nicole was never actually in Morocco with Azan at all…a theory Nicole took to social media over the weekend to disprove!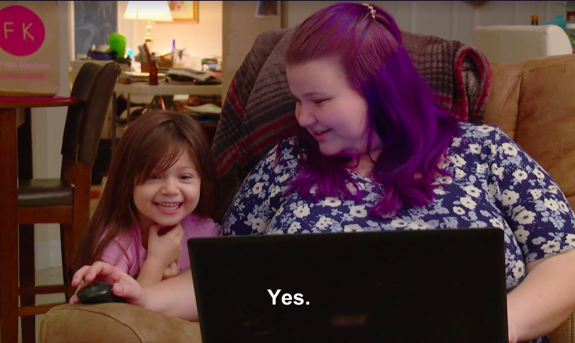 "People say I'm not even in Morocco," Nicole wrote on her Instagram Story along with a screenshot image of Morocco noting her current location as Agadir. "I don't really care if y'all think I'm lying. I'm just really tired of random people claiming to know Hassan and his family. I am in Morocco. And soon I'm going back to my daughter."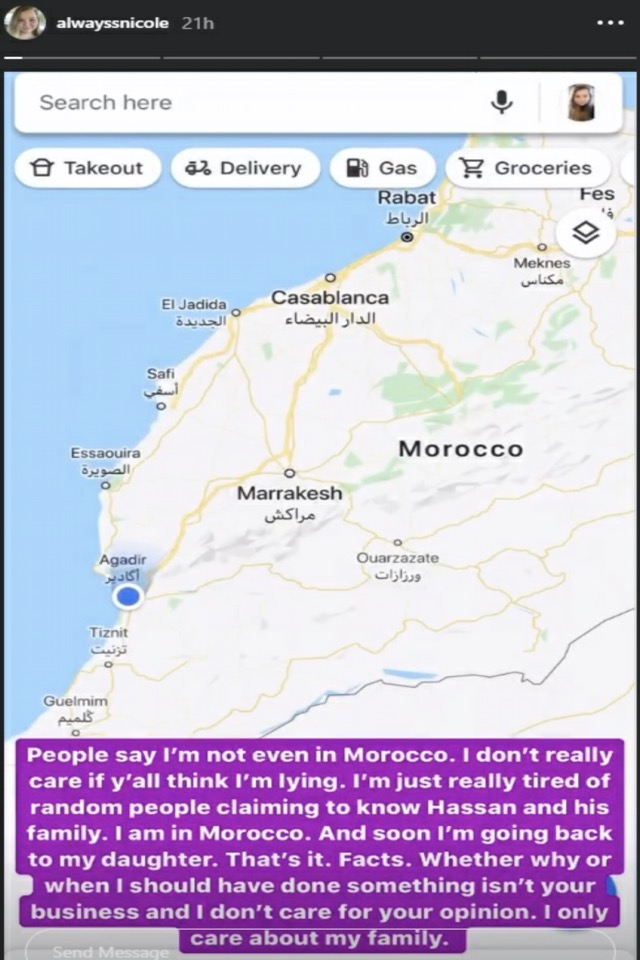 Nicole recently told her online haters that she would return home to her daughter "when the right moment comes." In her new post, though, she stated that she only cares about her family. She went on to post not one but two Instagram selfies with Azan this weekend, writing how sad she is that their time together in Morocco is coming to an end.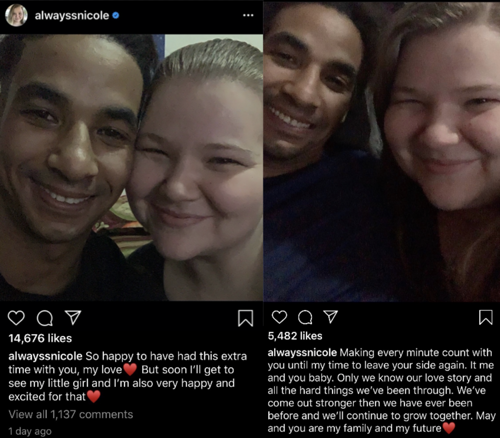 In the first of the two posts — both featuring a photo of Nicole and Azan — Nicole said she was "so happy to have had this extra time" with Azan, but "very happy and excited" to get to see her little girl "soon."
"Making every minute count with you until my time to leave your side again," she said in the most recent post. "[It's] me and you baby. Only we know our love story and all the hard things we've been through. We've come out strong than we have ever been before and we'll continue to grow together. May and you are my family and my future."
Nicole's posts were met with mixed reviews on social media, with many questioning the legitimacy of the couple's relationship and one person asking if Nicole and Azan were "auditioning for a new show called '9,000 Day Fiancé.' (Guys— seriously, don't give TLC any more ideas for "90 Day" spin-offs, please!)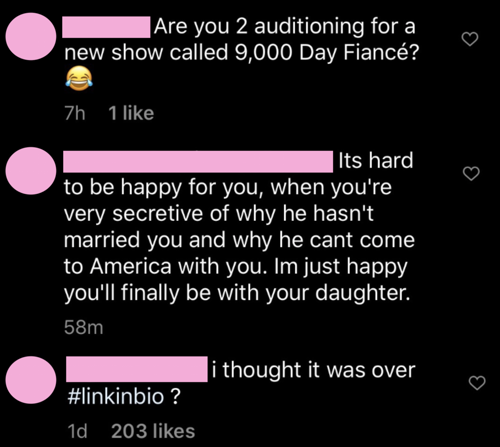 "[It's] hard to be happy for you, when you're very secretive of why he hasn't married you and why he can't come to America with you," another person commented. "[I'm] just happy you'll finally be with your daughter."
"[I] thought it was over #linkinbio," another wrote – a dig at Nicole's frequent posts featuring clickbait articles.
Despite others giving Nicole credit for finally coming back to the U.S., as The Ashley previously told you, she may not have a choice. According to a previous report from the Morocco World News, non-resident foreigners living in Morocco that were unable to leave within the normal 90-day limit due to the pandemic must leave the country by August 10, otherwise they will face penalties.
RELATED STORY: "90 Day Fiancé" Star Deavan Clegg Answers Fans' Questions About Her Husband Jihoon Lee, Having More Kids, Returning to Korea & More
(Photos: TLC; Instagram)