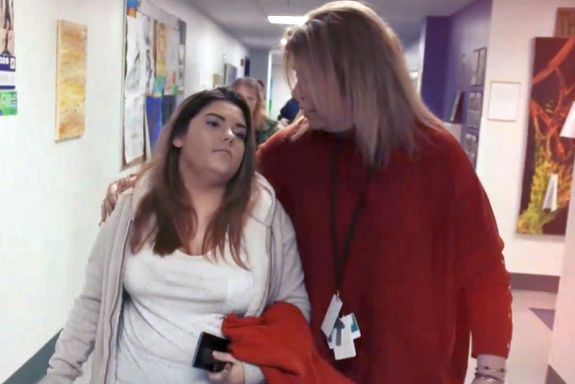 MTV has explored the world of teens dealing with an unplanned pregnancy with its show 16 and Pregnant, and now it will take a deep dive into the world of teenage drug addiction.
The network announced on Monday that its new show, 16 and Recovering, will focus on the students of Northshore Recovery High School, a school located in Beverly, Massachusetts, that specializes in helping students who are struggling with addiction, trauma and mental health issues.
According to the show bio, "16 and Recovering" will air over four episodes and follow "the triumphs and challenges of students attending a recovery high school in Boston."
"With unprecedented access over the course of a school year, the series follows the lives of students on the challenging road to graduation who must also battle substance use and mental health disorders along the way."
"These children, in their worst day, come here," the school's founder Michelle Lipinski says in the official trailer. "That doesn't happen in regular schools. They just disappear."
The series will show the ups and downs of addiction life. In one scene, we see the students proudly announce their sobriety dates in class, and later, graduation day for some of the students.
In another scene, the students sob after Michelle tells them that someone (presumably another student) overdosed and died earlier that morning.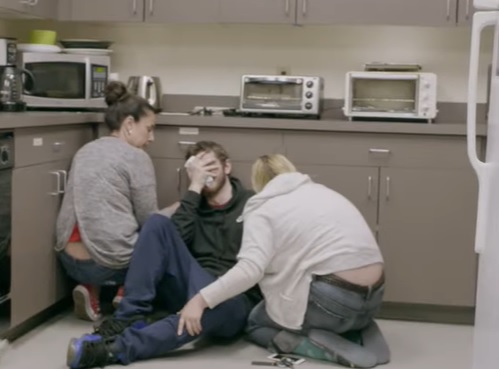 In the extended preview, one girl tells us that, "once you hear drug addiction, everyone thinks, 'Oh, they were a junkie.' People look down on us. They don't want us in their school districts. They don't want us hanging out with their kids. When you take a drug addict and you put them alone, they're going to do more drugs. That's what we do."
"People are afraid of drug addicts because people fear the unknown," another student says in a voiceover in the trailer.
Michelle explains that currently, she has about 50 students enrolled in the school. Students are drug-tested, and are offered alternative means of therapy, including yoga and counseling.
"Traditional education is built for the needs of the masses," Michelle says. "It's built for students who can. What happens when those kids can't because they have untreated mental health and substance abuse disorders?
"I can't put lipstick on the pig of addiction anymore," she added. "I kind of have to own who were are, because we're in the middle of an opioid crisis."
Watch the trailer below.
The first episode of "16 and Recovering" airs Tuesday, September 1 on MTV. Watch the extended preview below:
(Photos: MTV)