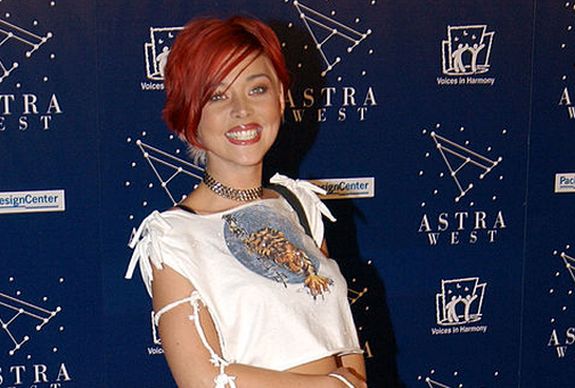 Nikki McKibbin, who competed on the very first season of American Idol, died early Sunday at the age of 42.
Nikki— who made it to the Top 3 during Season 1 with Kelly Clarkson and Justin Guarini— reportedly suffered a brain aneurysm on Wednesday and had been on life support. She was pronounced dead at 3 a.m. Sunday, according to TMZ. Nikki was surrounded by family when she passed, and chose to donate her organs.
"Even at the end she is still giving," Nikki's husband Craig Sadler wrote on Facebook. "She was so loved that I know thousands of you will be grieving with us."
After placing third on 'American Idol' in 2002, Nikki was signed to a record company but walked away from the deal due to creative differences.
"A lot of people look at me and still tell me it was a stupid decision," she told USA Today in 2008. "I would've felt like I was selling out. … I'd rather be broke and happy than rich and miserable."
Nikki went on to appear on several other reality shows in the years that followed, including Battle of the Network Reality Stars, Camp Reality and Fear Factor. She also appeared on Celebrity Rehab with Dr. Drew and Sober House, while struggling with a cocaine and alcohol addiction. She got sober after the show.
When she competed on 'Idol,' Nikki was only 23 years old and was a single mom to her then-five-year-old son Tristen. In 2014, she accompanied Tristen– then 15— to audition for 'American Idol.' He made it to the Hollywood Week round before being cut.
"I've got a good life now. My husband is an amazing man. Tristen is all grown up but he's the best son a mom could want," she told People in 2019.
Many of the people who worked with Nikki on the first season of 'Idol' remembered her after her death.
'American Idol' Season 1 finalist Jim Verraros took to Twitter to mourn Nikki on Sunday.
"Rest peacefully, my beautiful @nikkimckibbin.You'll be in my heart always.#RestInPeace," he wrote.
"Nikki was a superstar the moment she walked into auditions – she set the bar high with her talent and memorable stage presence," host Ryan Seacrest tweeted. "It was an honor to watch her grow and inspire millions of people. Our hearts go out to her family, friends, and fans who are grieving this tragic loss."
Brian Dunkleman, who co-hosted Season 1 with Ryan, tweeted, "RIP Nikki McKibben. You're a beautiful soul."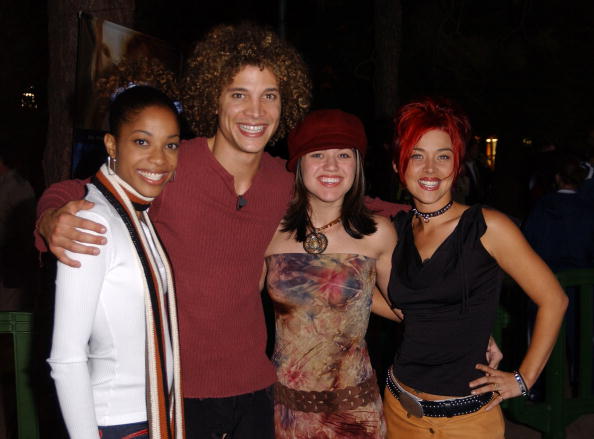 Season 1 runner-up Justin Guarini reflected on his time with Nikki.
"@realnikkimckibbin was a fiery, funny lady who could sing the Hell out of a rock song with the same kind of ease and command she lovingly used to cut you with her twangy Southern wit,' he wrote on Instagram. "Rest well, 'Gypsy'…and thank you for the laughter, merciless teasing, strength, vulnerability, love and friendship you showed me during our time together in the spotlight."
A statement was also released by the official 'American Idol' Twitter account.
"Nikki McKibbin was an incredible talent and we are deeply saddened by the news of her passing," the statement read. "She was part of our 'American Idol' family and will be truly missed. Our hearts and prayers go out to her family and friends during this difficult time."
Nikki is the fourth 'American Idol' finalist to pass away. In 2014, Michael Johns died from a blood clot, and in 2016 Rickey Smith was killed in a car accident. In 2018, Leah LaBelle died in a car accident.
(Photos: Robert Mora/Getty Images; Instagram)