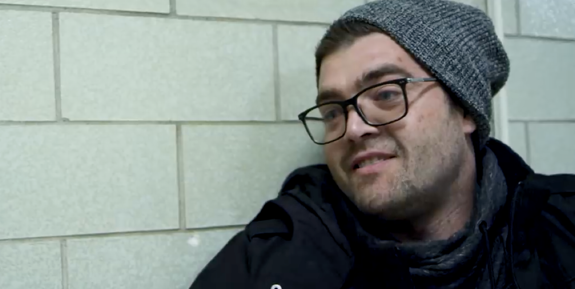 Longtime Challenge competitor CT Tamburello recently dipped his toe into the acting world, taking on a role in the new horror film Habitual, but he assures fans his days on the reality competition series aren't over just yet.
"'The Challenge,' that's always going to be my first love," CT told People.
Fans have watched CT take on (and often dominate) fellow 'Challenge' competitors for 17 seasons, but in his "Habitual" role, the 40-year-old faces a different sort of challenge: filming in some condemned New England hospitals.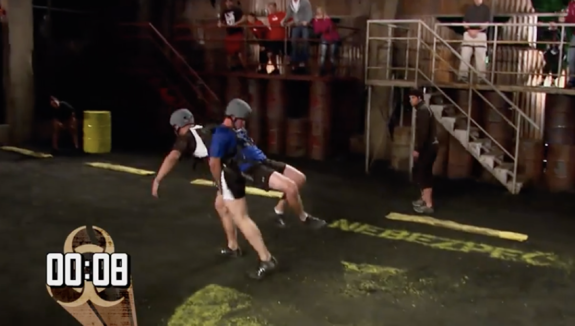 "This place was as real as it gets, from the broken-down roof to the fingernail claw marks on the doors of the cell," CT said. "They were state hospitals built in the 1800s, early 1900s, and they were all pretty much shut down and condemned back in the '80s."
As for the physical stunts CT performed on set – including "jumping through a door like a maniac," as CT's costar, director and childhood friend Johnny Hickey recalls – the three-time 'Challenge' champ said the MTV competition series "definitely helped me prepare for this."
"We didn't have any safety harnesses or safety nets or anything," he continued. "There were times you had to watch where you step; There were huge holes in the floor caving in, missing walls. Tetanus is probably rapid, asbestos, ghosts."
Risks aside, CT believes "it was worth it in the end" because they made a truly terrifying film. So much in fact, that CT's wife Lilianet couldn't even get through the trailer.
"She's not a horror fan and I thought we had something when we showed her the trailer and she couldn't even watch the whole thing," he said.
While the father of three-year-old CJ has no plans to say goodbye to 'The Challenge' at the moment, he admits that Johnny "sparked a little flame" for acting within him and the two may work together in the future.
"I loved doing this with Johnny and I think we have more," he said. "I would really like to go in forward and assume more of these projects that Johnny's been getting his hands on."
In addition to acting in Habitual, CT also worked as a producer on the film, which allowed him to learn more about what goes on behind-the-scenes – including on 'The Challenge.'
"It was really like almost an internship because learned so much on the backend on what really goes into actually producing something like this content," he said. "It gave me a newfound respect for all the people that I work with on 'The Challenge.'"
Next month, fans will see CT compete on Double Agents, his 18th 'Challenge' appearance – "the most intense 'Challenge' I've ever been on," he said.
"The Challenges themselves, they take it to a whole other level," he said. "It's to the point where I didn't even know if some of the stuff we were doing was legal. 'The Challenge' should be the fifth major sport."
'The Challenge: Double Agents' premieres December 9 on MTV; "Habitual" is available now on demand.
Check out the trailer below!
RELATED STORY: 'Party Down South' & 'The Challenge' Star Mattie Breaux Reacts After Being Sentenced to Jail Time for 3rd DUI
(Photos: YouTube/Habitual; Instagram)