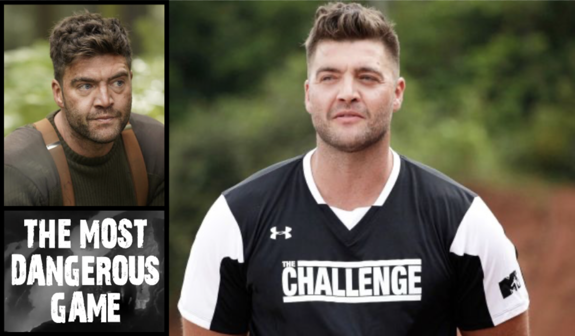 CT Tamburello is going from competing in dangerous games to starring in a movie about the most dangerous one of all.
Deadline reports The Challenge vet is set to star in a remake of the 1930s classic "The Most Dangerous Game," alongside Oscar nominee Tom Berenger of movies such as "Major League" and "Inception."
The original film– based on a 1924 short story of the same name– was released in 1932, starring Joel Mcrea and Leslie Banks. The remake of the "man hunting man" film features a twist, however, as father and son are washed ashore on a mysterious island after their steamer ship explodes. The men go on to find out that the island is Baron Von Wolf's game preserve "where human beings serve as the ultimate hunt."
CT will star as Sanger, the protagonist in the story.
This is not the first time CT has appeared in a movie. Just last year he appeared in "Habitual," a horror movie filmed in New England. (CT also served as a producer on the film.)
Last year, CT told People although he's dipping his toe into the acting world, his days competing on the MTV reality competition series aren't over just yet.
"'The Challenge,' that's always going to be my first love," he said.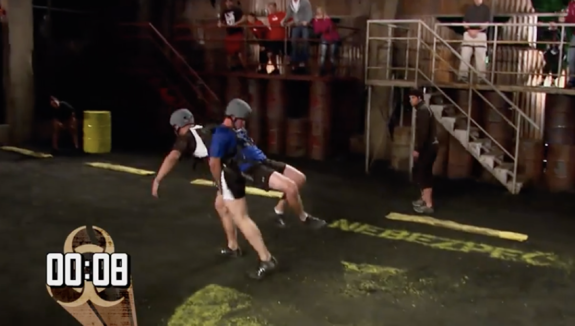 The Most Dangerous Game is currently in production, filming on the Koenig Pictures Backlot in the Pacific Northwest, a location director Justin Lee is quite fond of.
"I am beyond humbled to have such an amazing cast on this project and even more thankful that I get to shoot it in such a gorgeous location that I grew up in," Justin said. "What Chris [aka "CT"] has brought to the table in the role of Sanger is beyond exceptional and I am very excited for the world to get to see what he is capable of as an actor."
CT shared the news of his role in the remake on social media, along with a photo of himself, presumably taken on-set.
Also set to appear in the remake are actors Elissa Dowling ("Girl on the Third Floor"), Kevin Porter ("Dodgeball: A True Underdog Story"), Edward Finlay ("2 Fast 2 Furious"), and Randy Charach ("The Call").
On his Instagram post about his new role, CT received plenty of encouragement from his 'Challenge' co-stars.
"You are the coolest," Emily Schromm wrote in the comment section.
"F**king epic!" Tori Deal commented.
According to his IMDB page, CT is also set to star in the pilot episode of a television show called "D.O.P.E. Unit" next year.
RELATED STORY: 'The Challenge: All Stars' Season 2 Premieres Next Month: See the Lineup of OG Competitors & Watch the First Trailer
(Photos: IMDb; Instagram; MTV)