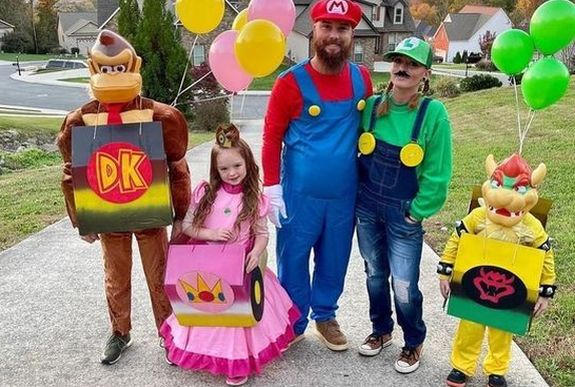 Another Halloween has come and gone, leaving us all with too many mini Snickers bars in our gullets, a bunch of that weird spiderweb cotton to take out of our bushes, and a collection of Teen Mom Halloween photos!
The girls and guys of Teen Mom OG, Teen Mom 2 and Teen Mom: Young & Pregnant got into the Halloween spirit this weekend, dressing up as spooky things like witches, goblins and monsters. (Luckily, no one dressed up as a broken condom or an employment application to get a real job— now that would scare the beJesus out of these people!)
Some cast members— such as Maci Bookout and Rachel Beaver's mom Stephanie— even filmed for their shows on Halloween, taking photos with their MTV crew members!
Take a look at the 2021 'Teen Mom' Halloween photo album to see all of the casts' costumes and spooky activities!
(Click the thumbnail to enlarge and flip through the photos using the arrows on the far sides of the screen.)
RELATED STORY: 10 of the Hardest (Halloween-Themed!) 'Teen Mom' "Would You Rather?" Questions Ever: Play Now!
(Photos: Instagram)