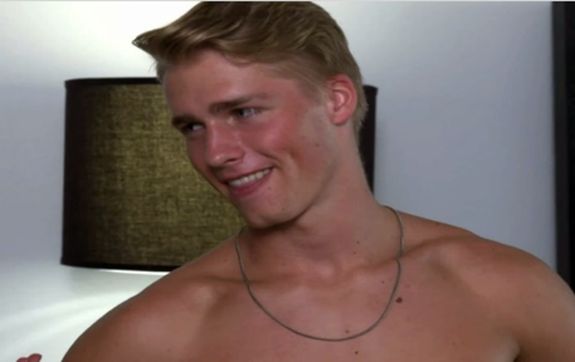 Micah Plath of Welcome to Plathville is off the family farm, planning for his future and maybe checking a few DMs along the way…
The third-oldest Plath child sat down for an interview on The Domenick Nati Show this week where he opened up about his strict upbringing, education, Plath family punishment, his modeling career and his thoughts on OnlyFans.
Here's a breakdown of his most-interesting quotes!
On how his future children's upbringing will differ from his own: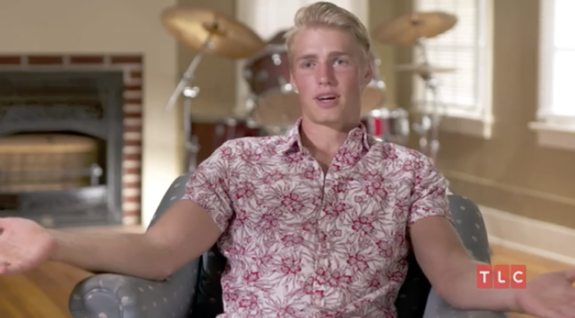 Despite being one of nine Plath kids, Micah says he "for sure" doesn't want to have as many kids as his parents.
"We're all about 18 months apart so they didn't take a break," he said. " … I probably just want, I don't know, three or four – eventually, I'm not in a hurry."
In addition to a smaller family, Micah may also end up raising his children in a different environment than the strict and conservative one in which he and his siblings were (and still are being) raised. Micah said he goes "back and forth" on whether to enforce those same restrictions on his own children one day.
" … Like, there's good and bad things about both," he said. "I used to have a lot of regrets about my childhood and still do, but I'm just kind of in the process of getting over that and not letting let hold me back … As far as my kids, my future kids, will go, I'm still undecided but chances are I wouldn't raise them how I was raised."
When asked what specific things he feels he missed out on, Micah said social life, education and sports.
On education and the Plath family "curriculum":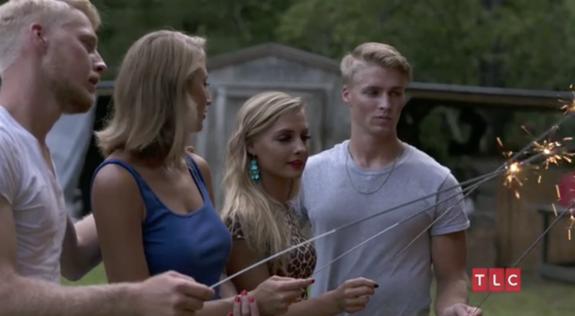 Micah discussed the topic of education more after confirming that none of the Plath children have had any formal education. Micah said he and his siblings attended "nothing more than high school" adding that it was "our form of high school."
"I mean, it was not the normal school but we had certain curriculums that we followed and, you know, we worked hard and music was a part of our school growing up, but now, nothing is further than high school," he said.
Unfortunately, Micah is uncertain if the "curriculum" qualifies as a GED or if it was one his parents simply preferred.
" … I'm still not sure if it qualifies as a GED, I don't think it does but my mom says it does," he said. "I don't know if … she has to say that on the show or I don't know. So yeah, that's definitely in the near future for me because I don't want to keep working a small job and of course there's modeling for me and I'm super excited to get into that and be working towards that … ."
Although he's excited about his potential future in modeling, Micah said he wants "to have a backup."
On hopping on the OnlyFans trend: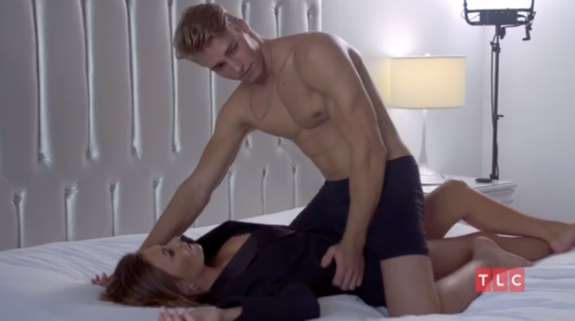 Although tempting, Micah said fans shouldn't expect to see him join the subscription-based site (which is often used to post adult content) anytime soon (or at all).
"I mean, the money would be great of course, but that kind of goes against what I personally believe and what I would do so there's no chance of an OnlyFans for me."
On his relationship with his family:
After escaping leaving the Plath family farm, Micah received backlash from some of his family, though he says they've since worked on things and are "hanging out a little more." Still, he says things between himself and his eldest sister remain icy.
"She's the one that I haven't seen or spoken to," he said. "[It's been] a while ago since I talked to her."
When asked if he believed his sister was disappointed in him, Micah said he felt that she was at first, adding that his parents were likely more disappointed.
"But I think they've come around to knowing who we want to be and accepting us for that," he said, revealing that he didn't really care to talk to his sister or parents at that time either.
On the #MeToo Movement and ladies sliding into his DMs: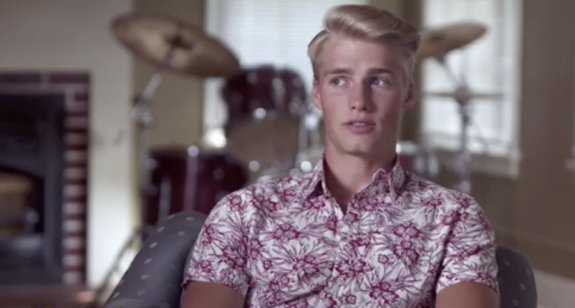 Micah admitted that he was unfamiliar with the #MeToo Movement, though after a quick explanation, he said he doesn't believe he or anyone in his family has ever been the victim of sexual harassment.
He also confessed that his modeling career has resulted in an influx of DMs and while he finds the attention "fun at times," he wants to also stay "kind of humble" – even when these DMs are of the nude variety.
"I don't go through my DMs as much as I probably should but if I see something that looks suspicious, you know, I don't even bother," he said. "I mean, I appreciate their support … Everyone supports in their own way."
When asked if he leaves these particular DMs unread, Micah replied, "I didn't say that."
On his sexuality:
In addition to getting some love from the ladies, Micah said he's also been getting "a lot of" male attention since becoming a model.
"There have been, ya know, a lot of guys hitting on me," he said. "But I am straight, straight as a knitting needle."
On Plath rules, p0rnography and private punishment: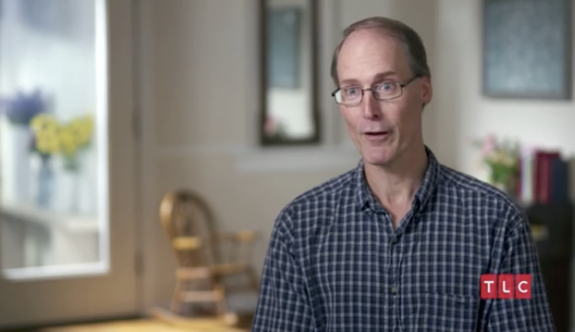 While the Plath's were strict on many different things when Micah was growing up, viewing p0rnographic material was especially considered "a huge sin."
"You know, that was a huge sin that was not allow," he said. "We didn't get phones until we were about 18 so we had, like, you know, no way to do that and if we got caught … then my parents … they're very private and they would definitely punish you, but don't tell anyone. Like, keep it on the [down low], you know?"
Micah said much of the confrontations between Kim and Barry Plath and their children took place behind doors, which he said was one thing he hated.
"I was like, you know, we're a family, we should be open with each other and they weren't," he said, revealing that none of the Plath children were very close with Kim or Barry. "So it was hard to have open conversations with them."
On 'Welcome to Plathville' not being the "perfect family reality show" they thought it would be:
Micah said back when the Plath's were singing and performing, they "practically had the perfect family," but things began to fall apart once the kids started questioning their parents about certain things. The aftermath of this, he said, has played out on the family's TLC show.
"Our parents just realized that they don't have the perfect family so why try to hide it," he said. " … All of a sudden, I think it was really hard on a lot of us because that all started about when we did the first season, so kind of when we decided to do TV we were thinking you know, this is going to be a fun, perfect family reality show and of course that never happened."
Check out Micah's full interview below!
(Photos: TLC; YouTube)