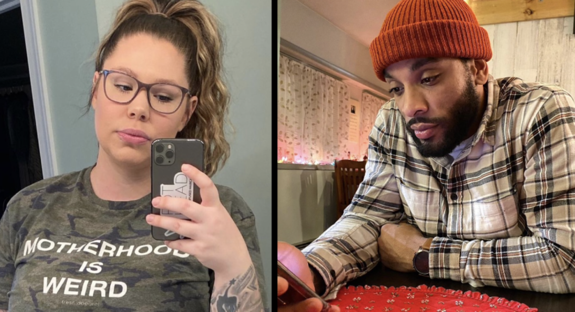 Chris Lopez, the father of Teen Mom 2 star Kail Lowry's two youngest children, launched a podcast this week titled P.T.S.D – Pressure Talks with Single Dads, focusing on "fatherhood, personal experiences, sports" and more.
In the premiere episode, "New Year, New Podcast," Chris and his co-host Bread (no last name, just "Bread"… as you do) jumped between various topics, many involving relationships, both past and future. For those who are unable to sit through 50 minutes of mumbling, The Ashley has broken down some of the most interesting things revealed during the podcast episode, including what Chris looks for in a woman, just in case any single ladies out there are interested.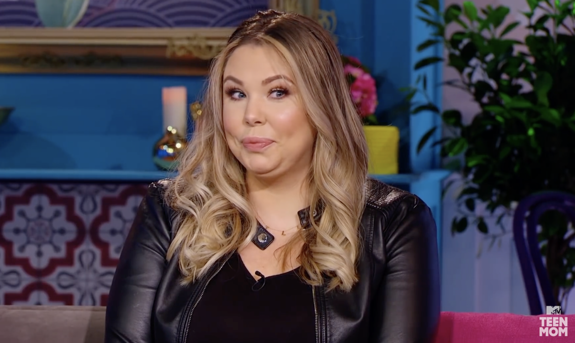 On having "PTSD" when it comes to relationships:
It's no coincidence that Chris thought up a podcast name that would result in the acronym PTSD – something the father of two claimed his previous relationship(s) have left him with, despite joking with his co-host that he doesn't "know if that's real."
"… It like gets you to a point where you kind of get scared, you don't wanna waste time," he said. "You feel like you waste time in relationships as soon as you break up. Like, a breakup makes you feel like you wasted time, you feel me?"
Later in the podcast, Chris said he was focusing on himself right now because "a lot of times, I feel like we lose ourselves in relationships" because we "invest so much in others."
On his ideal type of woman and no longer dating women with kids: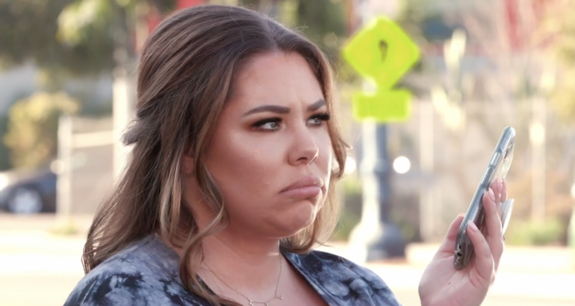 "I don't really got a type, bro. You could be black, blue, purple, green, white … If I like you, I like you," he said. "I like them all … Clearly."
" … I love bodies," he added. "That s**t is art to me, bro. I ain't gonna lie. Women are just art to me."
Chris and his toast-like co-host went on to share some strong opinions on potential partners' "body counts" – aka the number of sexual partners a person has had – joking that a woman's "body count" doesn't matter, so long as that number isn't as high as the man's. Chris also claimed loyalty was important to him in a partner, as well as someone who would let him "be the man" and in turn, would step up when they needed to.
" … A man feels like he's gotta do everything, but no, sometimes a woman needs to do it because they're better with it and that's what I mean … sometimes women try to step in a man's place," he said. "I had a problem with that in previous relationships … ."
Surprisingly, Chris told his co-host he thinks he done dating women with kids.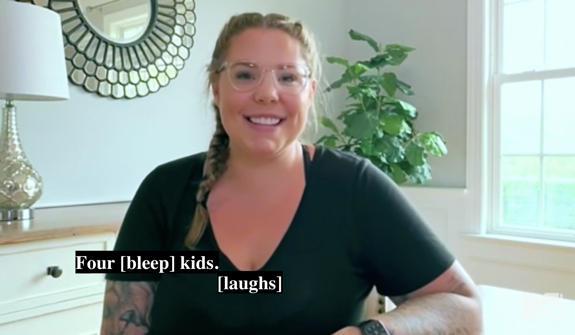 "Even though I got a kid, I think I'm done with women with kids," Chris— who must have forgotten he actually has two kids–said. "Why? Because when things go bad, you don't get just taken away from the relationship, you get taken away from the kids as well. You build a bond with those kids, so it kind of mess you up when you don't get to see them the way you want … it's like, this hurts."
(Though Chris said he had "a kid," he did acknowledge later in the podcast that he has two children and even mentioned both Lux and Creed by name.)
On fatherhood and co-parenting:
While Chris mentioned the "little situation" he has going on with his kids – presumably the drama between himself and Kail – he said he enjoys being able to wake up to his kids sometimes, calling it "a great feeling."
"I love it," he said. "I don't try to take it for granted … Seeing your kids smile is just one of the best things ever."
Chris said the biggest challenge of parenting is co-parenting.
"I'm still to this day trying to figure out how to co-parent in a successful way that doesn't really effect our kids where they don't gotta grow up, ya know, trying to recover from their childhood because their parents couldn't get it together or whatnot," he said, adding that he's "trying to forgive his kids' mother," with forgiveness in general being one of his New Year's resolutions.
On defining a relationship:
When it comes to dating, Chris said two people aren't in a relationship until they've determined they are in a relationship and before that point, they are "just talking."
" … This is where people be messing up," he said. "Like we … do everything that you do in a relationship until the title comes and we just don't have the title."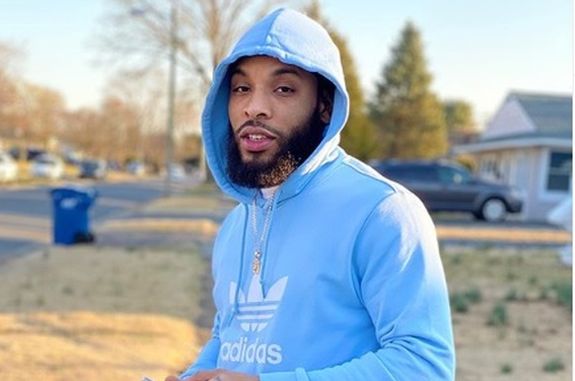 Chris then admitted that he tries to "stay away from families" when dating/talking to women and joked that he also tries to "stay away from stepping out in public."
On his definition of cheating:
While discussing relationships during the podcast episode, Chris all but called his co-host Bread a unicorn for the fact that he had never cheated while in a relationship. After Bread explained to Chris "there ain't nothing to it, ya just don't do it," the two jumped into a discussion of what does or does not fall under the definition of cheating.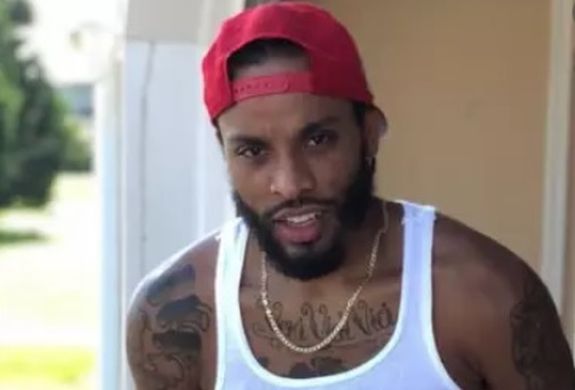 Bread told Chris, in his opinion, if you do something you wouldn't want your partner to be doing, that's considered cheating, whether it's physical or not. While Chris joked about being a naturally flirtatious person, he seemed to agree with Bread's statements for the most part.
On what he doesn't like about relationships:
During the episode, Chris basically called out Kail when revealing something he doesn't like about relationships (or rather when relationships end).
"Ya know what I don't like about relationships though," he told Bread. "It's like, in relationships … like, your partner, y'all might have some problems … and as soon as somebody break up – you see it in the media all the time – as soon as they break up, now you're trying to bash them and talk down on them and stuff like that. I never understood that.
"It's like, why didn't you bring that up," he continued. "If you could've just had that same energy … It gets to a point where it's like, 'all right, oh this is how you really felt.'"
On being in the public eye: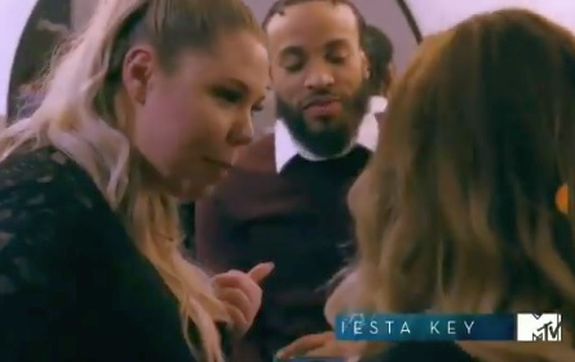 Chris said he didn't want to "sound cocky," but feels as though people are constantly watching him. To test his theory, he recently commented on someone's social media post to see if people would react, which he said they did, just as he predicted.
Though he said he appreciates his followers on social media, Chris said he also appreciates peace and privacy.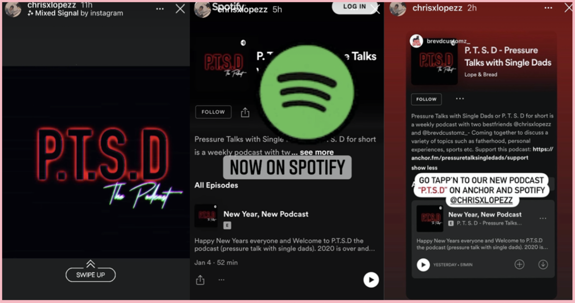 Click here to listen to the first episode of P.T.S.D The Podcast.
RELATED STORY: 'Teen Mom 2' Star Briana DeJesus Opens Up About Death Threats & Real-Life Hate She Gets; Her Ex Devoin Austin Says He Doesn't Feel Bad About Leaking Her Phone Number
(Photos: MTV; Instagram)