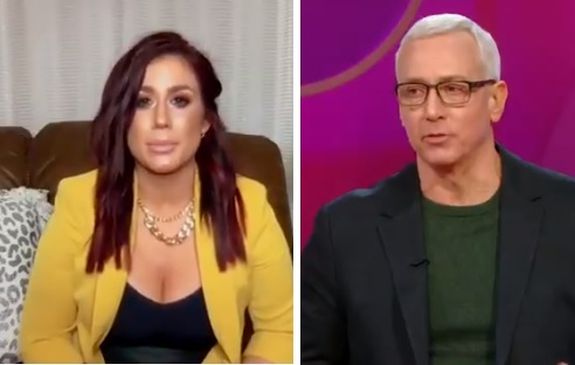 The Ashley broke the news on October 29 that Chelsea Houska was officially leaving Teen Mom 2, shocking the show's fans. However, the fans were not the only ones floored by the news. Chelsea's co-stars were also surprised by Chelsea's decision to leave the show when they found out while taping the 'Teen Mom 2' Season 10 Reunion in October.
In a preview clip of the Reunion episode, Chelsea reveals her big news to Jade Cline, Kail Lowry, Briana DeJesus and Leah Messer, as well as Reunion hosts Dr. Drew Pinksy and Nessa. She's met with a variety of emotions. Dr. Drew, in particular, had perhaps the biggest reaction to Chelsea leaving, telling her he's "both pissed and sad."
"My question is— and I have a mix of emotions and I'm sort of keeping a lid on them at the moment– but why?!" Drew— who has worked with Chelsea since she appeared on 16 and Pregnant over 10 years ago— said. "Why you doing this?"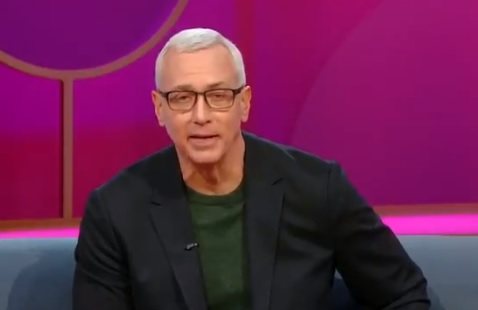 As The Ashley told you, Chelsea decided to leave the show for several reasons, the biggest being that her oldest daughter Aubree is now a pre-teen and that Chelsea wanted her to live her life more privately, away from the pressures of TV.
"Watching this last season, I was getting a bad feeling in my stomach," Chelsea told the group. "It just feels like it's time to close the chapter. I'm almost 30. I'm having my fourth baby. It just feels like the right time."
Chelsea's co-stars also reacted to the big news.
"More power to you!" Briana told Chelsea. "Good luck on your journey with you and your family. I wish you nothing but the best!"
"It's sad; it's definitely bittersweet," Leah— who, along with Kail, has starred on the show with Chelsea since it started in 2010— said. "But I think Chelsea and her family get to make the best decision for their family at the end of the day. I wish them nothing but the best."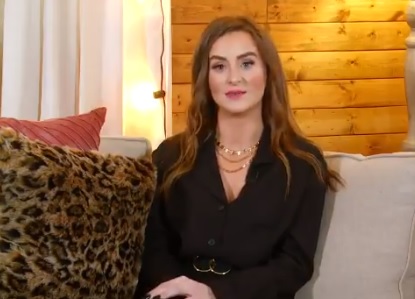 Jade, the latest girl to join the 'Teen Mom 2' cast, said she was "really surprised" that Chelsea wouldn't want to film about her baby.
"I didn't expect it, especially because she's having a new baby," Jade said. "It seemed like there was a lot of stuff going on but I totally understand wanting to step back from the reality TV world."
Kail stated that she had been talking to Chelsea frequently, so the news wasn't exactly shocking. However, she did mention that "it's going to be a little bit weird" doing the show without Chelsea.
"We've been doing this together for 10 years but I'm really excited to see what opportunities she has once she moves on from this," Kail said.
As The Ashley previously reported, Teen Mom: Young and Pregnant star Ashley Jones will be settling into Chelsea's spot on the show for the next season.
Watch the preview clip of the Reunion below!
Tonight on a very bittersweet #TeenMom2 Reunion, @ChelseaHouska begins to say her goodbyes to both the series and the cast. 🥺 pic.twitter.com/NhcQ1Hh6PM

— Teen Mom (@TeenMom) January 5, 2021
RELATED STORY: Dr. Drew Pinsky Details His Battle with COVID-19, Months After Downplaying the Seriousness of the Virus
(Photos: MTV)