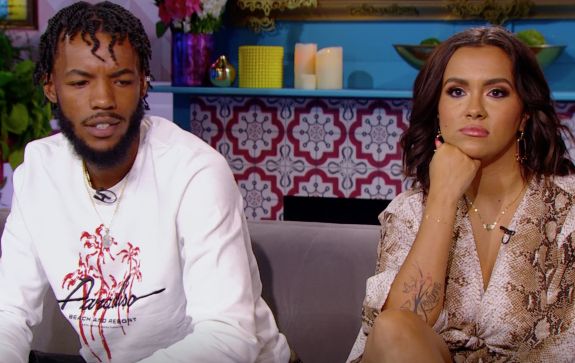 The saga of Briana DeJesus and her baby daddies continues this week, with the latest round focusing on Bri's battle with Baby Daddy #1, Devoin Austin. (Baby Daddy #2, Luis Hernandez, is apparently Missing In Action, likely off somewhere spreading DJ joy—- and possibly something that will require some poor girl to take antibiotics—- in an unknown location.)
Anyway, on last week's Teen Mom 2 episode, Briana was shown getting tons of phone calls and texts after Devoin "accidentally" leaked her phone number on his Instagram Stories. When a fan recently asked Devoin if he felt bad about his actions causing Bri a lot of grief, Devoin had a lot to say.
"I didn't do it on purpose but at the same time, OH WELL," he wrote. "She for ONCE felt my pain."
Devoin went on to claim that the drama discussed by Briana on the show has brought him plenty of real-life anguish over the years.
"I had people come up to me at my job," he said. "F**k a text. People send my IG 100s of messages bashing me on INCORRECT information. So her having a little hectic 3 hours is whatever to me!"
View this post on Instagram
Briana responded via Instagram Stories after she was sent Devoin's post.
"I get hate mail every day, I get tons of [messages] bashing me," she wrote. "I have gotten people bash me in public. I get death threats. I get judged. People are cruel out there."
Bri stated that she has found ways to shake off the hate, including blocking the trolls on social media and refraining from Googling herself. Still, she says she gets plenty of online— and real life— hate herself.
"I live in a neighborhood where people hate me," she wrote. "…I learn to zone it out. Just because I carry it well doesn't mean it's not heavy."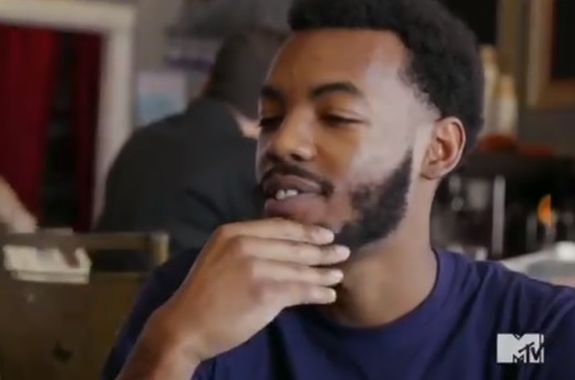 She went on to write that she has felt the "pain" of hate from the show a lot longer than "three hours" as Devoin suggested.
"I [live] it every day," she wrote. "Even if you don't do anything wrong, being known and being on TV, you'll still get judged so please."
Last week's episode caused quite the controversy when Briana's mother, Roxanne DeJesus, appeared to call Devoin a racial slur while discussing him leaking Bri's phone number. (Bri later denied that her mother called Devoin the N-word; stating that she actually called him a "dick.")
During his recent Q&A session on Instagram Stories, Devoin told a fan that he has no problem with the other members of Bri's Coven family, including Roxanne.
"Roxy always been nice to me," Devoin wrote. "On and OFF camera. Once again. It's her daughter we dealing with. I expect her to go to war for her!"
This is just the latest round in Bri's battle with Devoin. Last month, Devoin bickered with Bri (and her beau, Javi Gonzalez) over the Christmas gift Briana bought for Javi. (She bought him an AK-47 assault rifle..as you do…)
Weeks before that, Briana called out Devoin on social media for not stepping up financially for their daughter, resulting in the two throwing accusations back and forth on Instagram and eventually, Devoin telling fans they won't see him next season on 'Teen Mom 2.'
RELATED STORY: Fans React After Roxanne DeJesus Allegedly Calls Devoin Austin the N-Word on 'Teen Mom 2'; Briana DeJesus Responds
(Photos: MTV; Instagram)