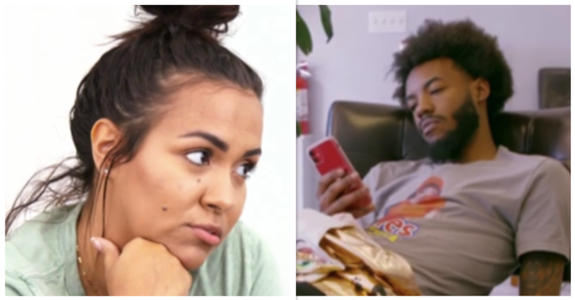 Another day, another social media showdown between Briana DeJesus and Devoin Austin – this time, featuring Briana's new boo, Javi Gonzalez!
Just weeks ago, Briana called out Devoin on social media for not stepping up financially for their nine-year-old daughter, Nova, resulting in the two throwing accusations back and forth on Instagram and eventually, Devoin telling fans they won't see him next season on Teen Mom 2.
Surprisingly, the latest drama between Devoin and Briana had nothing to do with money, but rather an early Christmas present, guns, Briana's new man and even a couple of public service announcements.
Let's get started and break this feud down, shall we?
The not-so-festive feud began when Javi showed off an early Christmas present on social media that he had received from Briana – an AK-47. Javi called the assault rifle "the dopest gift I ever received."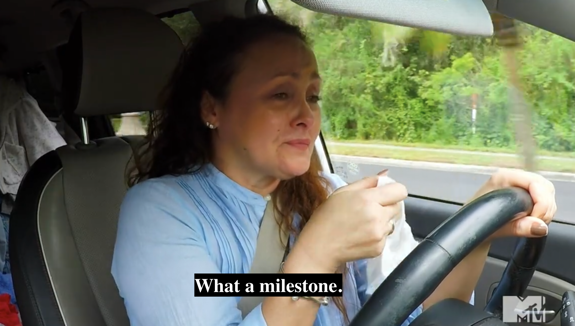 The post was shared by the TeenMomShadeRoom Instagram account and quickly caught the eye of Devoin, who accused Briana of trying to keep him away from their daughter in the past after he posted a photo featuring a gun he owned.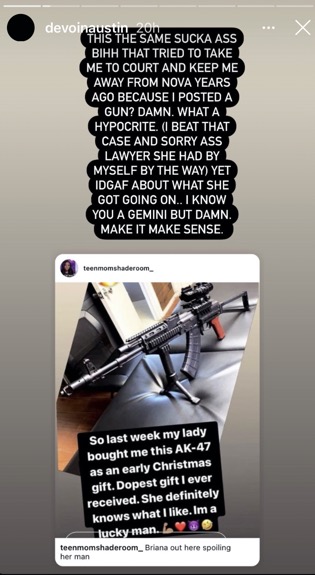 "This the same sucka a** bihh that tried to take me to court and keep me away from Nova years ago because I posted a gun," Devoin wrote. "Damn. What a hypocrite. (I beat that case and sorry a** lawyer she had by myself by the way) yet IDGAF about what she got going on.. I know you a Gemini but damn. Make it make sense."
While Briana allegedly has (or at least had) a problem with her own children being around guns, her new boo seems to have different opinions on the matter and already broke in his new gift during a "daddy daughter date" at the gun range…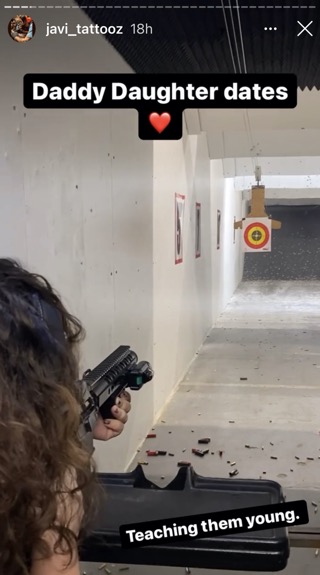 While Javi was "teaching them young," Devoin was still trying to "make it make sense," and sharing his theories on social media.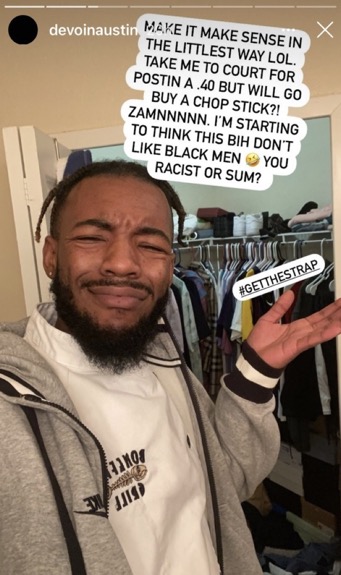 "Make it make sense in the littlest way LOL," he wrote. "Take me to court for postin a .40 but will go buy a chop stick?! Zamnnnnn. I'm starting to think this bih don't like black men. You racist or sum?"
Devoin announced to his followers later on that he was going to take a break to contemplate other choices his "baby mama" makes.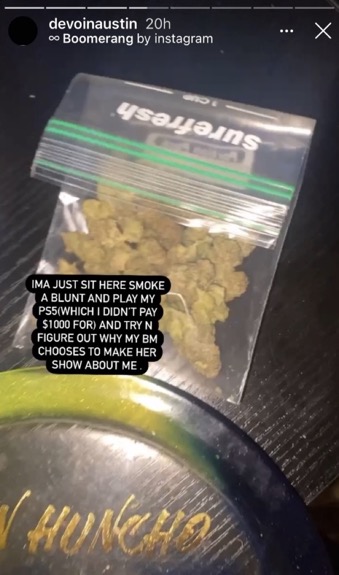 "Ima just sit here smoke a blunt and play my PS5 (which I didn't pay $1,000 for) and try n figure out why my BM chooses to make her show about me," he wrote.
Javi then inserted himself in the drama by speaking on behalf of all fathers, while subtly throwing some shade at Devoin in the process.
"PSA: If you a father and don't wanna do anything and everything for your child you can't call yourself a man," he wrote. "F**k 50/50. I split the time with my Bm but I take care of 100% of my 2 daughters financial needs. Not because she can't help idc how much money she had tbh. But I do it because I want to show my Daughters how a REAL MAN MOVES. What a real provider is like. F**k that you need it got it. We set examples. Don't let your legacy be trash."
Rather than defending himself as a dad, Devoin advised Javi to focus on more burning pressing matters.
"PSA: Don't check me check yo b**ch at the clinic," he wrote.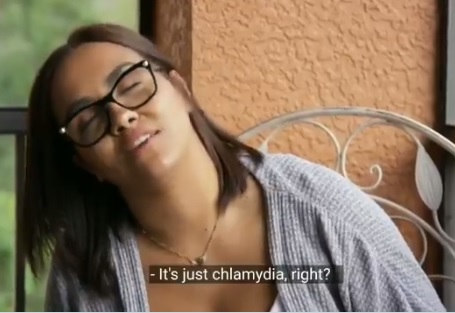 Briana later responded to Devoin's comments on Instagram, specially the one in which Devoin called her racist.
"I really don't appreciate being called racist," she wrote. "1) I love people of all color 2) I have children of color 3) I myself have color in my DNA. Just because I do not like you as a person doesn't mean you can yap at the mouth and make false accusations. I don't need my 9 year old mixed daughter reading this on social media and think I hate people of color. Now it's getting out of hand and now I'm not here for the f**king games.
"Disgusting behavior and I just won't tolerate it any longer," she added.
RELATED STORY: Breaking News! Ashley Jones of 'Teen Mom: Young & Pregnant' Will Replace Chelsea Houska on 'Teen Mom 2' (Exclusive Details!)
(Photos: MTV; Instagram)