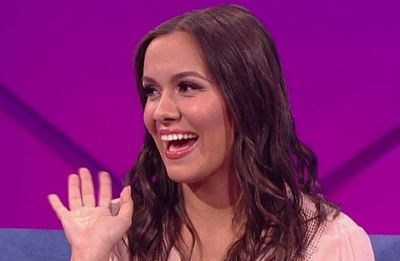 Briana DeJesus is in love (again)…with Javi (again).
Thankfully, the Teen Mom 2 star is not dating her co-star (and ex-boyfriend) Javi Marroquin again. She is, however, claiming to be "so in love" with a different Javi— Orlando tattoo artist Javier Gonzalez!
The Ashley can reveal the identity of Bri's new boo, whom she has been posting about recently on her social media. Over the weekend, she posted some photos of her dude (with his face partially concealed), as well as several gifts that he had presumably given her, including roses and a Prada purse."Ugh so in love," she captioned a photo of the roses he sent her.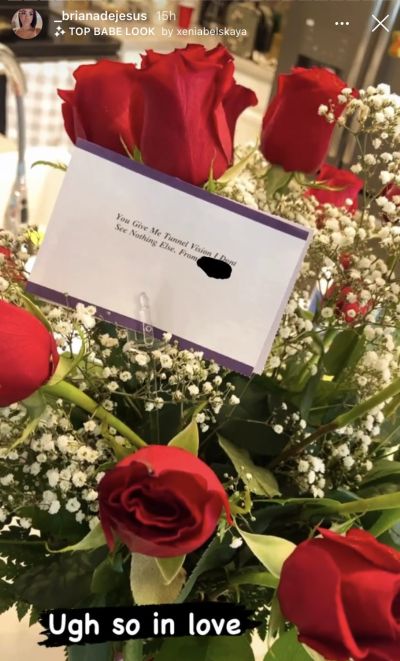 (Bri was careful to black out his name on the card, which read "You give me tunnel vision. I don't see nothing else.")
A real poet, that Javi II….
As for the details of Javi II, it appears that (unlike Bri's second baby daddy, the-truck-driver-turned-Sizzler-DJ-turned-general-deadbeat, Luis Hernandez), Javi II has a job. He works at an Orlando-area tattoo parlor as an artist. (He sports some facial tats, naturally…)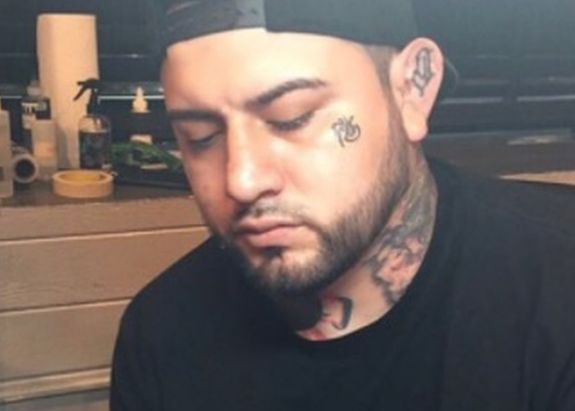 Also– unlike Luis— Javi II appears to play an active role in his two daughters' lives.
And, should Javi II find himself on the wrong side of Roxanne DeJesus' high heel, he should be able to at least defend himself, as he has a brown belt in Brazilian Jiu Jitsu.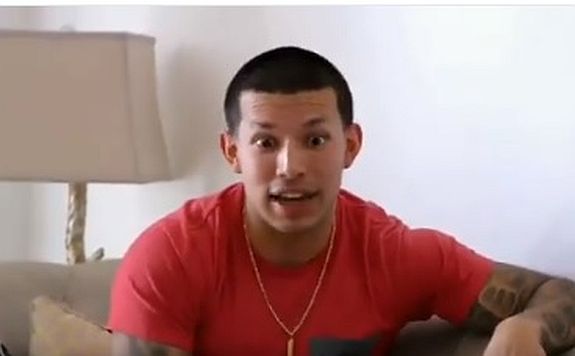 Earlier this week, Briana posted about her mystery man on Twitter.
"Never in my entire life have I met someone with the same love language as me until recently and that s**t gives me chills just thinking about it," she wrote.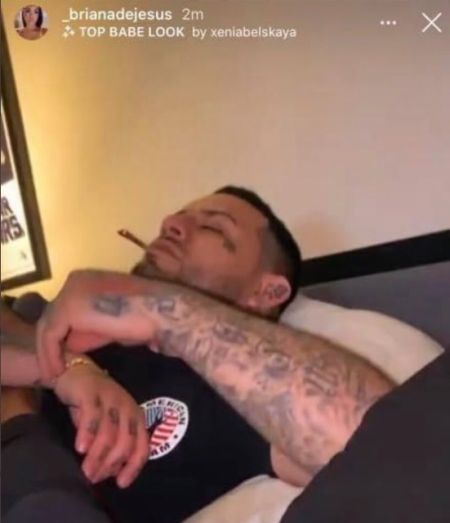 The Ashley has not yet heard if Javi II has been filming for 'Teen Mom 2' with Briana & Co. but she will update this story when she has more information!
RELATED STORY: Briana DeJesus Wants Jenelle Evans to Return to 'Teen Mom 2': Says Jenelle "Made the Show What It Is Today" But Admits They Don't Talk Much
(Photos: MTV; Instagram)