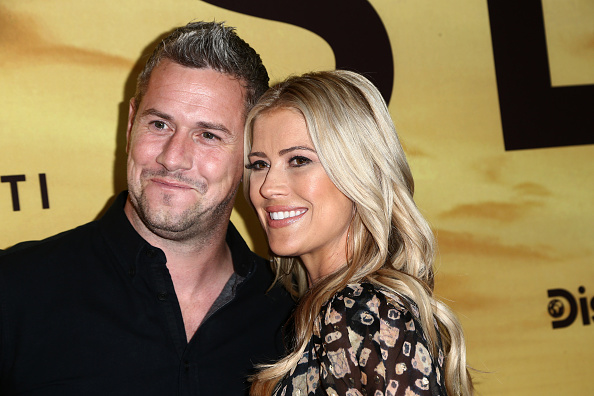 Ant Anstead has broken his silence about his impending divorce, over a week after his wife Christina Anstead announced to her Instagram followers that the couple was splitting. According to Ant, it was not a mutual decision to breakup.
Although the Flip or Flop star had posted about how surprised she was about the split, Ant had yet to comment…until Saturday, when he posted a message to Instagram implying that it is Christina who is seeking the divorce, and that he had been holding out hope that she would change her mind.
"Anyone who really knows me knows that I don't like to share private matters publicly," Ant captioned a photo of him and Christina posted to Instagram. "I have remained silent while holding on to hope. I never gave up on us. I pray Christina's decision brings her happiness."
Ant received plenty of supportive comments on his post.
"If someone can give up on a marriage that easily with children involved in my eyes isn't worth the tears," one person wrote.
"Everyone knows this isn't you!" another person commented. "This is her being screwed up. Move on and you take care of you..this will save you years of being miserable with her eventually. Be glad it happened this way."
Christina and Ant's marriage lasted less than two years. They got married in December 2018 and welcomed their son Hudson in September 2019. Since announcing the split last week, Christina has deleted all of the photos of her wedding to Ant from her Instagram account. Eagle-eyed followers also noticed that, around the time Christina announced the split, she had been deleting Ant's kind comments from her posts.
On Saturday, Christina wrote on Instagram that she is shocked that she has ended up twice-divorced with two baby daddies. (She shares two children with her ex-husband and 'Flip or Flop' co-star Tarek El Moussa.)
"I never thought I would have one divorce let alone two," Christina wrote. "I never thought I would have two baby daddies– but sometimes life throws us curve balls…Instead of getting stuck in these 'setbacks' I choose to look at these challenges as opportunities to grow," she wrote. "While some may judge me and throw around rumors about me, most of you support me…I'm messy, I'm real and I'm working on healing."
Christina has not commented on Ant's post…yet.
RELATED STORY: 'Flip or Flop' Star Christina Anstead Opens Up About Her Divorce From Ant Anstead: "I Never Thought I'd Have One Divorce Let Alone Two"
(Photos: Instagram; Tommaso Boddi/Getty Images)