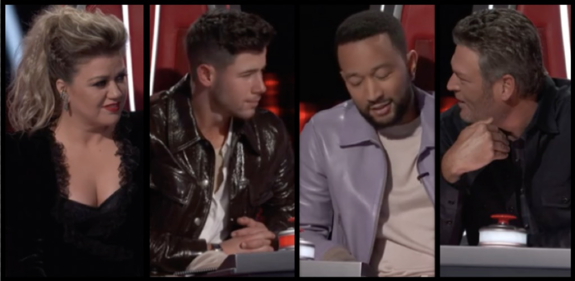 For the last decade, The Voice has kept viewers entertained with celebrities in big spinning chairs, solid musical performances and ultimately, a winner at the end of every season, armed with $100,000, a recording contract and the hope of becoming a big star.
Yet in 20 seasons, 'The Voice' has yet to launch any contestants to true superstar-status, and, in fact, some of the show's past winners admit that taking home 'The Voice' victory isn't what they expected at all.
In a recent sit-down with the New York Post, several past winners of 'The Voice' discussed how quickly they were forgotten after winning the NBC reality competition. However, they were still stuck in a very restrictive show contract.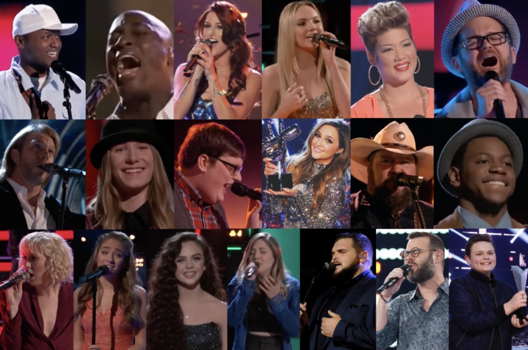 "It was sort of like, 'I got this record deal, but what do I do now?'" Season 1 champ Alisan Porter told The New York Post. "Once you win, they're on to the next season within two months and you're a has-been. And I was, like, terrified that I wasn't gonna use this momentum to make it in the music business. It was definitely not what I had expected."
'The Voice' premiered in 2011, right before the Season 10 finale of American Idol – another reality TV competition show featuring aspiring singers – and if it was hard not to compare the two shows then, it became even harder once former 'American Idol' contestants Jennifer Hudson and Kelly Clarkson crossed over enemy lines to join 'The Voice' as coaches.
Since being named the 'American Idol' Season 1 champ, Kelly has won countless awards, including three Grammys, and in addition to occupying a red spinning chair on 'The Voice' since Season 14, she's hosted her own talk show, The Kelly Clarkson Show, since 2019. As for Jennifer, who came in 7th place on her season of 'American Idol,' she took home an Academy Award and two Grammys before taking a turn in one of the red chairs as a coach on Season 13 and Season 15 of 'The Voice.' (She was also a coach on the UK version of the show for two seasons.)
'American Idol' also launched the career of country superstar Carrie Underwood, as well as Fantasia Barrino, Jordin Sparks and Ruben Studdard – all of whom have won or been nominated for at least one Grammy, post-'Idol.' Other contestants that kept their 15 minutes of fame going after 'American Idol' were Kellie Picker, Katharine McPhee and Adam Lambert – the list (literally) goes on and on.
As for 'The Voice,' Cassadee Pope and Danielle Bradbery of Season 3 and 4, respectively, have had some post-show success, but neither are considered household names at this point. Season 8 champ Sawyer Fredericks told The Post that, despite what people may think, winning 'The Voice' doesn't guarantee that singers will become as famous as the coaches who help them nab the title.
"Everybody thinks that the person should be set," he said. "That's not the case."
Season 1 winner Javier Colon noted the transition contestants must make after the show to establish their own identity as a performer after singing other people's songs on TV.
"You still have to prove yourself as an artist, because the whole time that you're on the show, you're not singing your own songs," he said. "But after being on television and having so many millions of people watching you, you would hope that you'd at least have a fighting chance."
Sawyer referred to the recording contract each winner is given as an "arranged marriage," noting the restraints it can put on an artist.
"I feel like they're trying to cookie-cutter every person that comes out of 'The Voice' cause they think they're all the same," he said. "I don't think they put the time into figuring out what kind of artist I was."
Each winner of 'The Voice' reportedly gets a recording contract with Universal Music Group, including Republic Records, and Taylor Swift's former Big Machine Records for country artists. This "arranged marriage" didn't work out for Alisan, who had creative differences at Republic Records, and ended up parting ways with the label before releasing an album.
"I knew I wasn't going to be the next Ariana Grande, but when you're with a label who has Ariana Grande or people like that, that's sort of their motivation," she said.
Javier and Sawyer each put out one LP before splitting with the label.
According to OG coaches Blake Shelton and Adam Levine, Universal holds a lot of the blame for 'The Voice' champs not going on to find success after the show.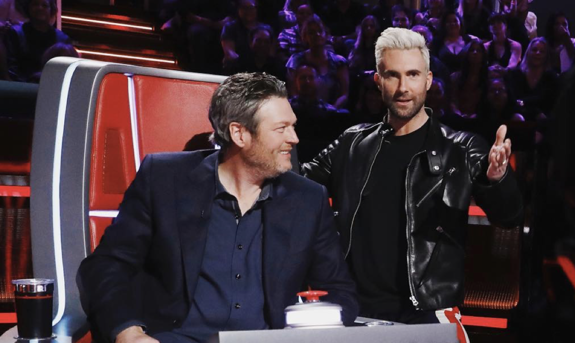 "One of the frustrating things for me as a coach on this show year after year is they win this record deal with Universal and so many times the ball's been dropped," Blake said on ET last year.
Similarly, Adam told Howard Stern in 2015, "We do so much great s**t for these singers, and then they go to a record label … that f**ks it up."
Despite 'The Voice' not quite launching her to superstardom, Alisan said competing on the show was "an amazing experience" that brought her "an amazing fan base."
Javier said he is grateful for 'The Voice' journey as well.
"I've been back on the show and it's been all love," he said. "I'm just thankful that I've had my opportunity to continue doing music and to be able to support my family doing what I love to do. I've been very blessed."
'The Voice' (Season 20) airs Mondays at 8/7c on NBC.
RELATED STORY: Ryan Gallagher Denies Violating COVID-19 Protocols on 'The Voice'; NBC & MGM Respond
(Photos: NBC; Instagram)