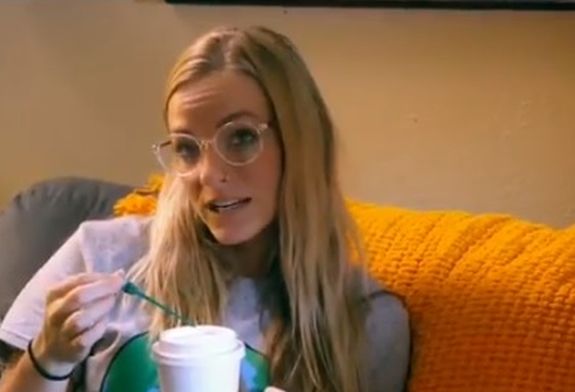 Mackenzie McKee didn't just spill the Teen Mom tea on Saturday— she dumped out the whole damn tea kettle!
The Teen Mom OG star went live on Instagram to expose what she says the show's producers and network have been doing to her for the last few months. In a now-deleted Instagram video, Mackenzie told the real story about her racism scandal a few months back— and the hell she's been dealing with since. She also revealed that her Black co-star Cheyenne Floyd suddenly turned on her and has refused to speak to her.
Mackenzie accused the producers of using her as a pawn to talk about racism, as well as putting her through weeks of "training" for her apology, much of which she said turned into bullying. In the end, she says that all of the positive work she did was twisted to make her look like a racist on the next episode.
"MTV took everything good I said and took it out. I have a lot of anxiety about what it's going to do to my name and business," Mackenzie said, adding that she felt the producers wanted to have a conversation about racism and use her as the villain.
"[Their plan was] taking this white blond girl down…my name isn't going to be used for that," she said.
The Live video was deleted. The Ashley hears that someone made Mackenzie delete it, and that she did not want to.
The Ashley has recapped Mackenzie's tea-spillin' video and all of the jaw-dropping accusations she included in it. (Please note that The Ashley is not confirming or denying Mack's claims; she's simply reporting on what she said.)
The Controversy:
In case you were unaware of the statement at the center of this controversy, back in January, Mack shared on her private Facebook page that she disapproved on newly elected Vice President Kamala Harris. Her choice of words, however, was offensive, but Mack has insisted that she was unaware that the term 'colored' was racist.
"It blows my mind that out of all the amazing colored women in this world, that is the one who is making history," she wrote.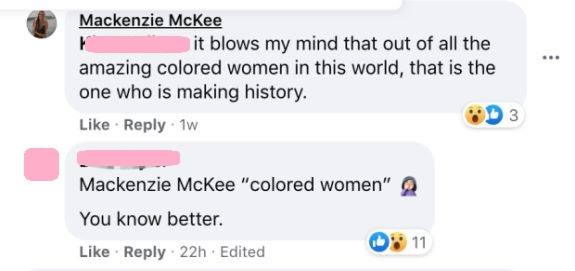 "I meant to say 'amazing woman of color and I said 'amazing colored woman,'" Mackenzie said in her Live before taking full accountability for her words.
"Two weeks later it blew up all over the Internet… What I did and what I said was wrong, I was wrong for sharing the article, mixing the words up and being so ignorant that I didn't know the mixture of the words [was racist]."
Mackenzie said she wanted to just publicly apologize for the words she used but that MTV and the show's producers forbid her from doing so. Instead, she says they told her that she should allow them to "handle" the apology so that she didn't lose her spot on the show.
"They didn't want to [let me] squash it right then and there because they wanted it to be part of the show, and this is what you will see next Tuesday," Mack said, referring to a segment that will air during the next episode of 'Teen Mom OG.'
(The Ashley hears that the producers actually sent Mack a copy of the episode early at her request. Normally, the cast only receives the episodes on the day the show airs, but this was an exception.)
On Cheyenne Floyd's reaction: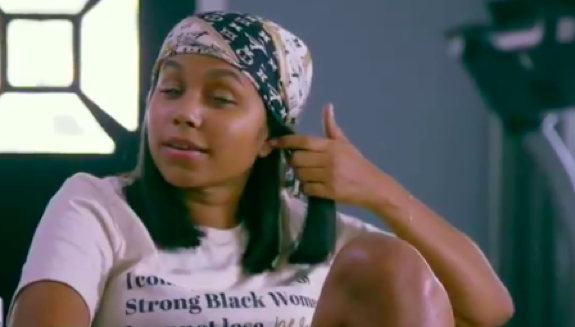 Mackenzie said that, once she was informed that her choice of words was offensive, she wanted to publicly apologize to fans as well as her Black castmate (and then-friend) Cheyenne, but MTV wouldn't let her.
(The Ashley hears that, before speaking to Mackenzie, Cheyenne called one of the show's executive producers and stated that she did not believe that Mack didn't know 'colored' was an offensive term.)
"[The producers] said 'there is no way you didn't know the difference [between the statements 'woman of color' and 'colored woman']," Mackenzie said. "'We don't believe you, that's bullcrap.'
"That's what I was told for three weeks [by producers]… I have been holding this all in for three weeks. I love you guys so much more than what I'm being portrayed as. I'm so sorry for those that I've hurt and disappointed."
Mackenzie claims she finally just called Cheyenne herself, and apologized from her heart about the words she used in the post.
"I felt it was right to say I'm sorry I was stopped from that," she said, adding that Cheyenne and the other 'OG' girls had welcomed her when she joined the show.
"I called her and it was a beautiful conversation…she didn't have to answer the phone…it is not her responsibility to educate me. It's our responsibility to know our privilege. It's my fault and I am taking full responsibility for my word mix-up."
While things initially went well, it quickly turned bad, Mack said.
"I thought it was going to be amazing, and then things were a downward spiral from there," she said. "On the phone, we decided to go Live together. She was like, 'This is a beautiful conversation and more people need to hear it.' When I got off the phone, I texted [MTV and let them know we were planning to do a Live together]."
Mackenzie said, out of nowhere, Chey then turned on her publicly.
"After that, Cheyenne tweeted that I'm ignorant," she said.
"I messaged her and said I was no longer comfortable with the conversation because I could see where it was going…I told her 'I want to hold your hand Chey and walk with you and I need you to know I love you.'"
This time, though, Mackenzie said Cheyenne was ice cold toward her.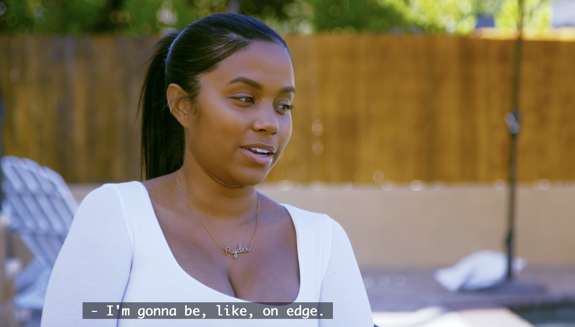 "She said 'I have no sympathy for you. Welcome to Day 1 of being uncomfortable because of the color of your skin,'" Mackenzie said, adding that Cheyenne also told her she was cutting Mackenzie off.
"MTV is working with her [to use this as a storyline], what she is doing is amazing, and now I'm part of that storyline that racism exists," Mackenzie said. " And it's taking my name down. Do I love Cheyenne? 100 percent…it's very obvious that she's cutting me off. It's very obvious she'll tweet the other girls back. My name is being used in ways it shouldn't be."
On MTV forcing her to "train" to apologize: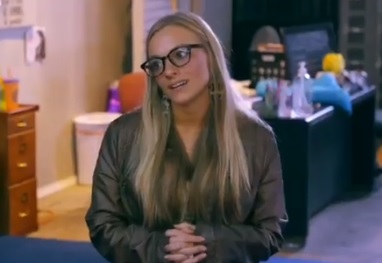 Mackenzie said that MTV refused to allow her to apologize on social media for the mistake she made right when it happened. Instead, she says they told her that the only way she could avoid getting fired from the show is if she allowed an organization to "teach" her about racism.
"Basically to stay on the show, they wanted me to do a thing where an organization educates me," Mackenzie said. "That was the agreement to stay on the show."
."For a month I was trained on how to say sorry," she said. "I kept hanging up the phone on the lawyer, on my manager, on everybody… I'm like 'why cant I get on social media and say sorry?' I thought these people are out to protect me. But they're not. They're not out to protect me, they're out to protect their narrative."
She claimed that they made her film several segments "apologizing" for what she did, but they were all deemed insufficient.
"I was on these phone calls [with BLM organizations], hours and hours. I'd film one thing, it wasn't good enough," she said. "I took three weeks off work to be trained on the right thing to say to fit MTV's agenda.
"My lawyer is still calling me every single day explaining how I need to say sorry…."
During the segment, Mack says the producers promised they wouldn't show screenshots of what she wrote about Kamala Harris. However, when she watched a preview of Tuesday's episode, the screenshot is included.
"They did everything they said they wouldn't," she said. "They took the screenshot they said they wouldn't and you're going to see that on Tuesday's episode and I'm sorry."
Getting Fired: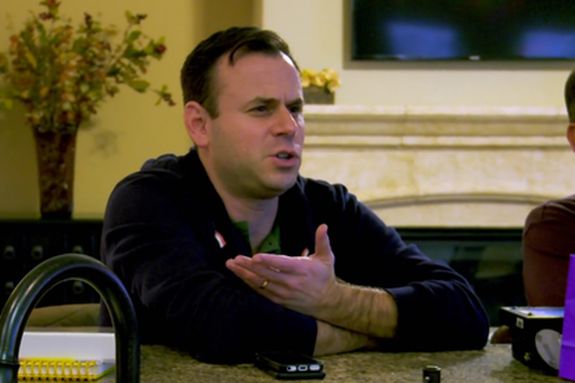 The Ashley hears that the producers are aware of what Mackenzie said on Live. However, as of press time, no action has been taken against Mack, nor has she been removed from the show.
In her Live, Mackenzie addressed that she was aware that talking about this may cost her her job.
"If the show chooses to drop me, that's that. They wanted to control the whole narrative. ..they wanted it to be on the After Show and that was months ago that they stopped me from saying sorry," she said.
In tweets posted after her Live, Mack apologized to those who missed her Live.
"I'm sorry for how I am about to be portrayed on this Tuesday's episode. It does fit the agenda but it does not fit my heart and who I am," she wrote. "For 3 weeks I was bullied into not being able to say a true apology from my heart on my platform (which was the right thing to do).
"Every single day. I do not stand for racism and Never have. I've learned so much and every one of us need to open our eyes. I'm truly sorry for what I once said. I love you all and if my mom was here, she would have 100% wanted me to take accountability and do what's right
"And white people. Please stop saying 'we are not privileged' because maybe some of us grew up with a hard life we ARE privileged Because we don't struggle because the color of our skin. We all have to come together to agree on that. It's facts."
The Ashley will update this story when more info is available.