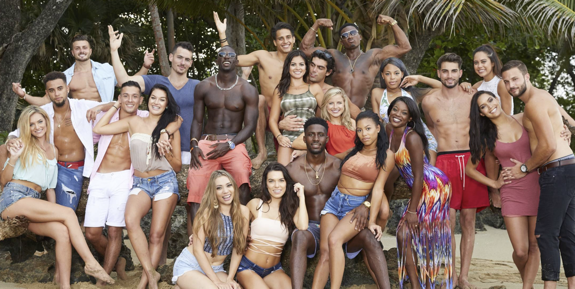 The cast of Are You the One? Season 5 infamously went home empty-handed in the Fall of 2016 after failing to light all 11 of their "perfect match" beams by the season finale – the only cast to fail to do so in eight seasons. However, nearly half of the contestants from that season are saying they believe the season was rigged and that their loss was the production company's plan all along.
Nine of the 22 "singles" from the losing season told The Daily Beast they suspect the game was rigged for Season 5 and they firmly believe production company Lighthearted Entertainment meddled in the game to make the season more dramatic and ultimately, get MTV to sign on for a sixth season.
While the singles didn't technically confirm their loss until the final matchup ceremony, contestant Hannah Fugazzi claimed she was suspicious upon her arrival to the Dominican Republic because she got the sense that Lighthearted Entertainment was running on a tight budget that season.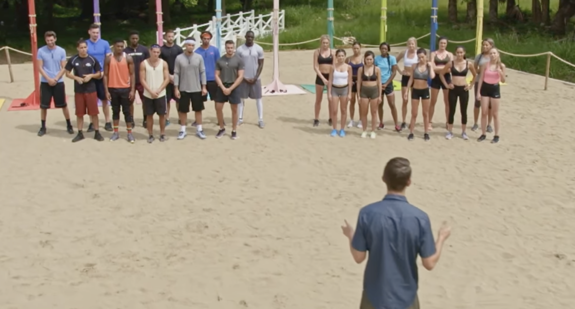 "They knew that we were losing from the start," she said.
Michael Halpern, another Season 5 single, said he also believed the loss was part of the production company's plan.
"They wanted our season to lose," he said. "I don't know if it was their plan from the beginning or because if it had become old song and dance, [they thought], 'We got to f**king have a losing season to create interest in the show again.'"
Tyler O'Brien and Jaylan Adlam echoed similar sentiments, with Jaylan alleging the producers stepped in after contestants attempted to solve the perfect match pairs "too early" in the game.
"Truthfully, you can just mathematically figure it out at the end," Jaylan said. "Some producers told us, because they were frustrated with us trying to do the math too early, 'We need more of a show, some real stuff, conversation. Wait until week seven and eight, that's when you want to start trying to do math.'"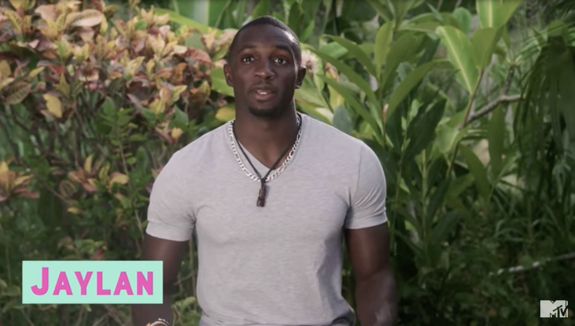 Following the eighth matchup ceremony, the contestants reportedly spent hours strategizing and ultimately figuring out eight of the 11 perfect matches. In order to confirm the remaining three, they came up with a plan that would give them a 50/50 chance of hitting all 11 matches a week before their tenth (and final) matchup ceremony. In the event that the group didn't get it right at the ninth ceremony, they would know which pairs to swap in order to guarantee 11 perfect matches at the finale.
However as viewers know, the game didn't play out this way.
According to nine Season 5 cast members, the winning strategy was ruined after executive producer Scott Jeffress convinced contestant Shannon Duffy to chose Tyler, whom she had feelings for at the time, instead of Derrick Henry or Joey Amoia, as the group had discussed. Scott allegedly intervened prior to the matchup ceremony, when contestants are taken aside briefly by producers and asked to write down their three choices for that night's matchup ceremony – a list from which contestants cannot deviate. Shannon's cast members were suspicious as her "brief" talk with producers lasted hours.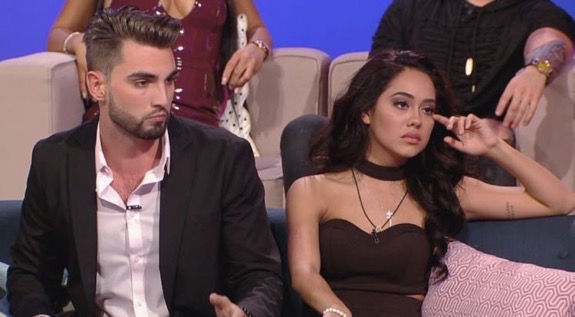 "I start freaking out because I know something's going on," Tyler said. "I'm downstairs pacing back and forth. The whole cast comes with me and we're standing at the bottom of the stairs."
Tyler claimed that after Scott and Shannon came back down stairs, Scott looked at him and said, "I was just doing my job" before walking out. Meanwhile, Tyranny Todd said Shannon avoided making eye contact with the cast, though eventually they convinced her to come clean. As the cast suspected, Shannon admitted she hadn't written Joey or Derrick's name as her first choice and instead, had written Tyler's name.
"I went off," Tyranny said. "I literally went off on her. Everybody was pissed at Shannon. We were all annoyed because it takes hours to go down to the ceremony, which we have to wait for. So, we're in the living room, everybody's waiting and annoyed because we know that we're about to f**king lose."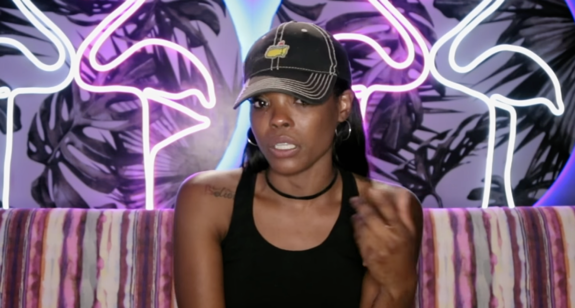 Shannon, who not only had feelings for Tyler during the season but also said she had hooked up with him the previous night, claimed that Scott got her "at the wrong moment." She confirmed that he had duped her following that night's unsuccessful matchup ceremony.
"I actually have never really told anyone," she said. "The sh*ttiest thing about it all, is after it was all said and done, I got approached by [Scott]. He hugged me and he said, 'I'm so sorry, you did good.' That really broke me."
After only getting nine perfect matches that week, the cast tried to make their original plan work for the final matchup ceremony, but they ultimately failed to correctly match the remaining three couples.
In the end, it was revealed that Shannon's perfect match was Joey, Hannah's perfect match was Tyler, and Derrick's perfect match was Casandra Martinez – confirming the contestant's strategy would have paid off … literally.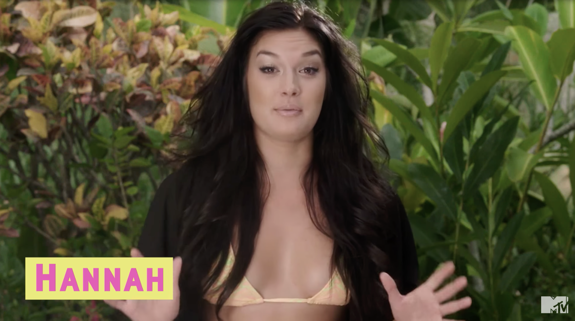 "We could have won, we had everything to win, it was just the fact that they didn't let us win," Ozzy Morales said. "So, it sucks."
"They literally cheated us out of that money," Michael added. "We figured it out, it was 100 percent. They grabbed this girl and manipulated her and told her a million times, 'Do not pick the right person.'"
Shannon said some of her cast members believed she had been paid off by producers, though she insists the only thing she got from making her decision was criticism from viewers and her fellow contestants. While she's on good terms with most of the cast now, Shannon said at the time, she "fell into a depression. I was f**ked up."
Lighthearted Entertainment has vehemently denied any allegations of rigging the game and they claim Scott only spoke to Shannon for 16 minutes – not two hours, as Shannon alleged – during which, they claim Shannon informed Scott she wanted to vote "with her heart" for Tyler.
The contestants of 'AYTO' Season 5 are the first – and so far, the only – cast to walk away from their season empty-handed. Seasons 1, 2, 6 and 7 each took home the full $1 million prize, while Seasons 3, 4 and 8 won $750,000, respectively.
RELATED STORY: 'Are You the One?' Season 2 Contestants Curtis Hadzicki & Jenni Knapmiller Are Engaged
(Photos: MTV)