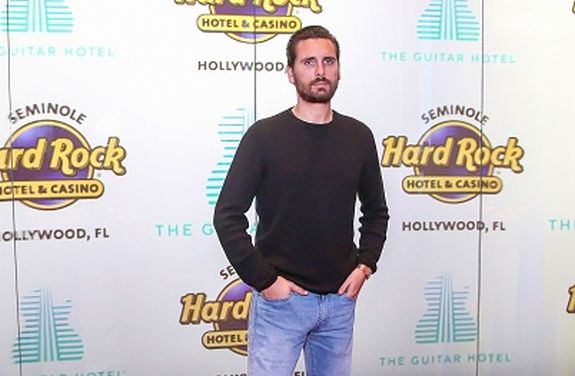 File this under: WTF?
Scott Disick's recent dealings with an Upstate New York bar and grill were just "plane" ridiculous!
The Keeping Up With the Kardashian star reportedly cancelled out on a scheduled appearance recently, after asking the place to jet him over via a private plane and/or helicopter. The New York bar and grill is now reportedly considering taking legal action against Scott over the cancelled appearances and lost revenue.
According to Page Six, Scott was scheduled to do…whatever it is that he does…at Gaffney's, a restaurant in Saratoga Springs, New York, on Friday night. The place— which has a large patio that has held events hosted by other reality stars such as Nicole "Snooki" Polizzi and Brody Jenner in the past— had been promoting Scott's appearance online in the weeks before.
Page Six reports that Scott reportedly called the restaurant on Thursday to see if it had a "spare plane" that could come fetch him in the Hamptons and take him to Gaffney's for the appearance. While Scott's request was shocking, given that the restaurant is relatively small, what's even more surprising is that the restaurant actually tried to drum up a private plane for Scott.
View this post on Instagram
Later, Scott's crew called Gaffney's and said that a "spare" private plane wasn't needed and that Scott had found transportation to the restaurant for the appearance. One day later, though, Scott & Co. called the restaurant again, this time to request that they send a helicopter to pick up Scott. This call— which took place on the same day as Scott's appearance— was again met with the Gaffney's team's willingness to try to find a helicopter to fly Scott in for the event.
However, Scott's team later called and said a helicopter was no longer needed because Scott found his own chopper. Soon after though, yet another call from Scott & Co. came in, saying that the Kardashian baby daddy was not going to be able to attend the event at all.
At 4 p.m. on the day of the event, Gaffney's posted to its Facebook page that, sadly, Scott was once again going to be a no-show.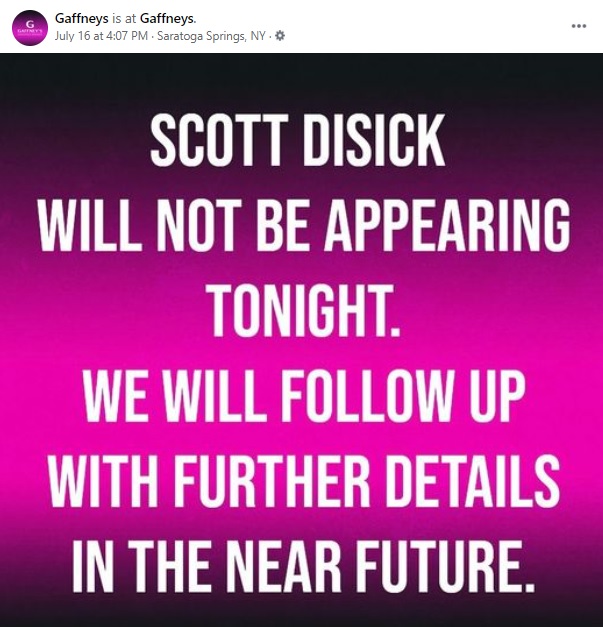 "We're told the restaurant had to refund a slew of table reservations it had sold on the back of Disick's appearance, and bosses are now mulling legal action against Disick to recoup the losses," Page Six reports.
This is not the first time Scott cancelled on the restaurant. Friday's appearance was actually scheduled to make up for an appearance Scott cancelled the week before.
RELATED STORY: MTV Is Bringing Back 'Cribs': Get Ready to See Inside the Homes of Snooki, Scott Disick, TJ Lavin & More
(Photos: ZAK BENNETT/AFP via Getty Images; Instagram)