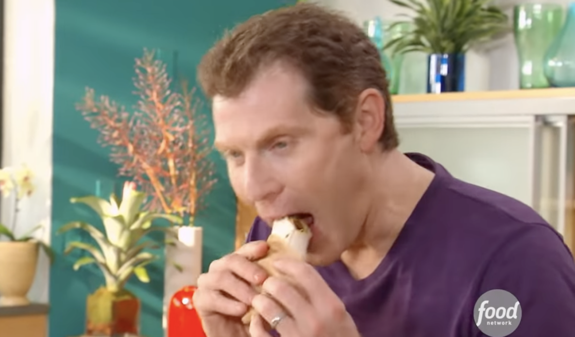 Bobby Flay is saying farewell to Food Network.
After 27 years and more than a dozen cooking shows and specials, the famous chef (and host/author/restauranteur) is parting ways with the network, Variety reports, despite the two parties attempting to negotiate a new contract "for some time."
Bobby's latest contract with Food Network was a three-year deal, set to expire at the end of 2021.
Though Bobby has not commented on his nearly three-decade run on Food Network coming to an end, a source close to the network claims the chef and Food Network decided to move on because the two were far apart on financial terms.
Bobby became a household name after hosting the series Grillin' and Chillin' on Food Network, and he has gone on to appear on many other shows that have aired on the network, including Grill It! With Bobby Flay, The Best Thing I Ever Ate, Worst Cooks in America, The Next Food Network Star, and Beat Bobby Flay– to name just a few.
One of Bobby's more recent Food Network credits was The Flay List, which he hosted along with his daughter, Sophie Flay.
Bobby made his debut on Food Network in 1994– just a year after the channel launched.
RELATED STORY: 'Worst Cooks in America' Winner Ari Robinson Lawyers Up & Asks for Bond After Arrest for Adopted Daughter's Murder; Lawyer Says She's Not a "Danger to the Community"
(Photos: Instagram; Food Network)