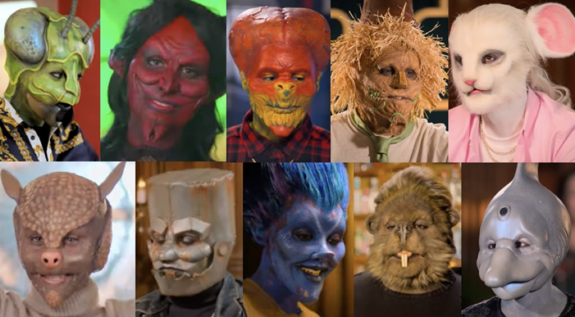 Netflix released its first reality show in 2017 with the competition series Ultimate Beastmaster. Since then, the streamer has treated its 200 million paid subscribers to a slew of reality shows, including dating shows, makeover shows, cooking shows and true-life docuseries. Some, like Queer Eye, have won Emmys, while others, like Tiger King, have become national obsessions.
Which Netflix reality series are the most popular? The streamer doesn't release ratings so USDish, an authorized reseller of Dish, dug through web searches and Google trends to find the answers. In a newly released report, the company shares what the most-searched for Netflix reality shows are in each state.
Topping the list with 10 states is Too Hot to Handle, where singles compete for the chance to win a $100,000 prize by not hooking up. Sexy Beasts, a dating series where singles go on blind dates disguised as animals and mythical creatures, and Floor Is Lava, a competition series where teams make their way through bobby-trapped rooms flooded with "lava," were top-searched in eight states each.
Other shows on the list include baking competition series Nailed It! (tops in the Dakotas), real estate show Selling Sunset (the top show in its home state of California) and auto racing competition series Fastest Car (popular along the Gulf Coast).
Check out the map below to see which show is most-searched for in your state or find the full list on the USDISH website, then take the company's poll to vote for your favorite Netflix reality show.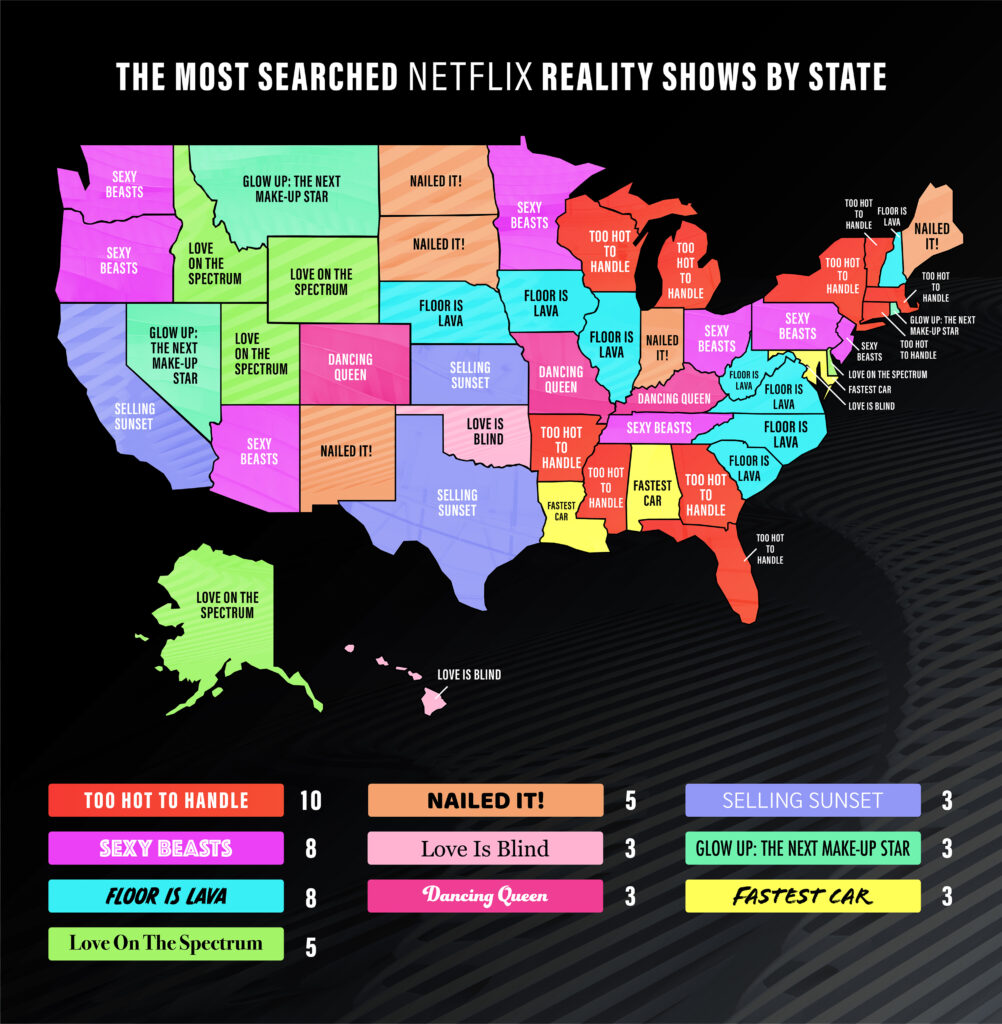 (Photos: Netflix, USDish)