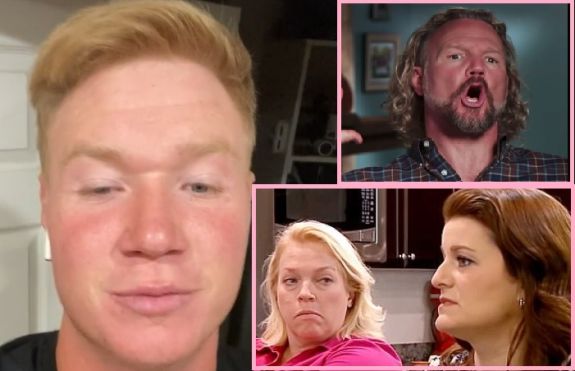 Paedon Brown has suddenly become the most-outspoken member of the Brown Family. Now that the 16th season of Sister Wives has ended, Paedon– who is the son of Kody Brown and his (now) ex-wife, Christine— went Live on TikTok on Wednesday night to answer many of the burning questions 'Sister Wives' fans have had.
Paedon's sudden spurt of loose lips produced quite the trove of behind-the-scenes info, as he discussed the current state of Kody's marriage to his wife Janelle, as well as his feelings about his father's other wives, Meri and Robyn. Paedon also revealed that Kody is not happy with him at the moment, due to Paedon shading Robyn on TikTok recently.
The Ashley took one for the polygamist-reality-TV show-loving team and put Paedon's TikTok tell-all into an easy-to-read format.
Here's what he had to say about a variety of topics:
On Kody being mad at him for mocking Robyn online: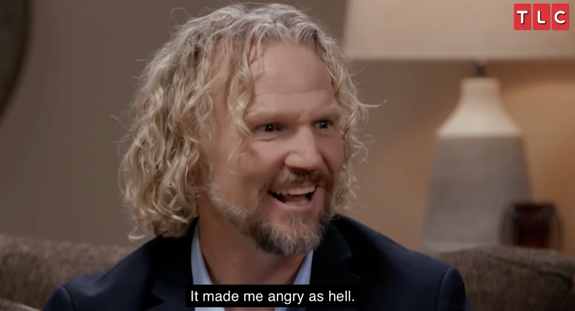 Paedon revealed that he and Kody are not getting along currently, due to Paedon recently showing off a 'Sister Wives'-themed T-shirt on TikTok. The shirt featured the quote "What does the nanny doooo?"— his mom Christine's infamous reaction to finding out Robyn had a nanny.
The post went viral and, apparently, Kody was none-too-happy about it.
"Me and Dad's relationship– because of a certain shirt…because I wore a specific shirt and that video blew up—Dad's relationship [with me] is kind of strained. It was just a joke but it kind of backlashed. And that's OK."
Paedon doesn't appear to regret his decision to wear the shirt, stating that it was "a great shirt" and that Christine currently has it.
On the real reason the family moved to Flagstaff: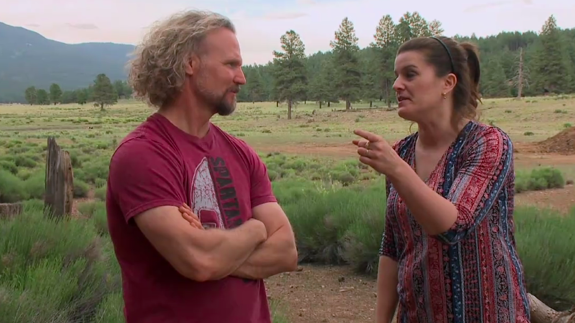 'Sister Wives' fans have often wondered why the Browns left their cul-de-sac homes in Las Vegas and moved to Flagstaff, seemingly randomly. Paedon answered when someone asked him about the move.
"Many different reasons," he said, before confirming some fans' theories that Robyn was the one behind the move.
"Yes, Robyn is one of those big reasons," he said.
On his relationships with his 'other' moms, Meri and Robyn: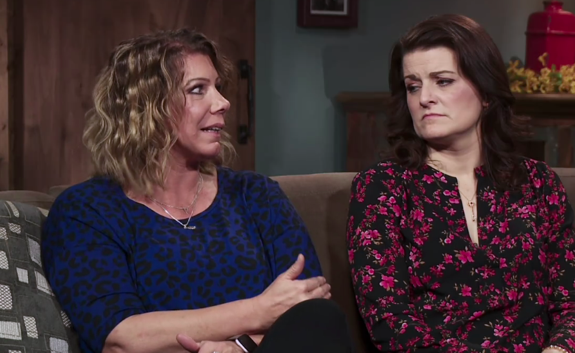 "I'm not very close with Meri," Paedon admitted. "But there's a lot of reasons…"
Later, someone asked Paedon why he acts like Meri doesn't exist.
"I don't act like Meri doesn't exist. I talk more about Janelle because I'm closer to Janelle. I don't talk about Robyn or Meri very often. I'm not very close to them. It's not that there was a falling out. I'm just not close to them."
As for his relationship with Robyn— which, in a past interview, he stated has always been "weird"— he stated that he does consider her to be one of his mothers, despite them not being close.
"I do refer to Robyn as my mom," he said, adding that their relationship is strained due to Paedon bullying Robyn's kids when they were younger.
"I was rude to her kids so she doesn't like me very much," he said, later adding, "Robyn got mad at me because I was a bully to her kids. I was a jerk to them. That's why [Robyn and I aren't] very close. I'm a lot closer with her kids now than I was.
"I was a kid, yes, but Robyn saw her kids being hurt by this kid. And it's OK that she chose her kids."
On Robyn's son Dayton not leaving home: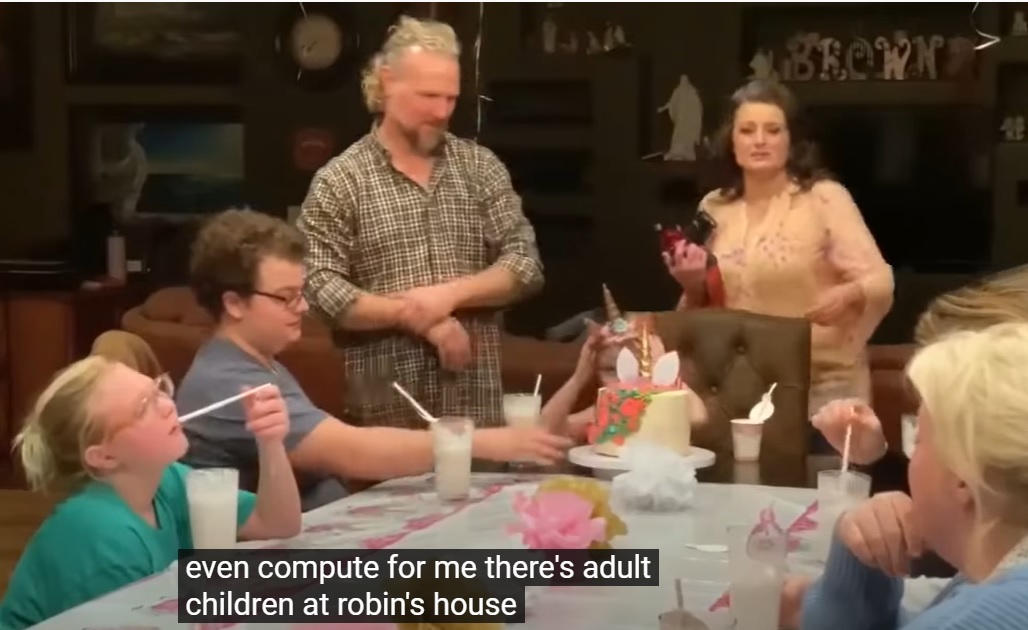 Dayton–the oldest of Robyn's children— still lives at home with her and Kody, something Paedon feels is not good for the 22-year-old. (During Season 16, Kody made a point to say that he feels his children should leave home at 18.)
"Last I checked Dayton was doing well but I'd really like him to be in a different place," Paedon said. "I'd like him to grow. I would like him to be comfortable growing. If he doesn't want to grow, that's fine, but I'd like him to be comfortable growing."
On Kody favoring Robyn over his other wives: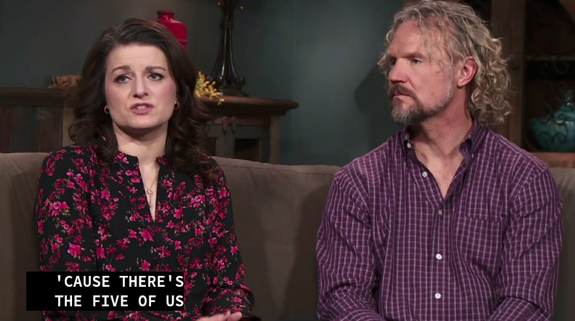 Paedon admitted that Kody does, indeed, seem to prefer Robyn over his other wives.
"Dad found his soulmate. I expressed this already," Paedon said of Kody and Robyn. "Dad found his soulmate. Dad found the woman he belongs with. I wouldn't fault someone for picking who they belong with."
Paedon seemed to acknowledge that Kody's relationship with Robyn came at the expense of his relationship with his other wives.
"I'm sad that he picked [Robyn], but I'm not mad at him for it," he said. "He picked the woman that is his soulmate. And she picked him. And that's OK."
On whether Kody is still with Janelle: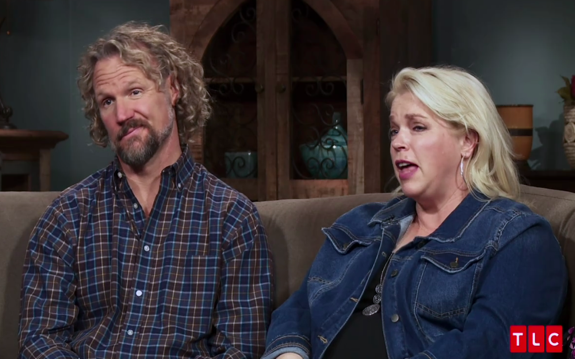 At points during Season 16, Janelle made it clear that she was questioning her marriage to Kody, and some viewers thought that she may eventually follow Christine and leave the marriage to Kody.
However, Paedon says that Janelle has not left Kody.
"Yes [he's still with her]," Paedon said. "Janelle is still in Flagstaff. Guys, Janelle is still there.
RELATED STORY: 'Sister Wives' Star Paedon Brown Admits to Slapping His Estranged Sister Gwendlyn: "She's Scared of Me"
(Photos: TikTok; TLC)