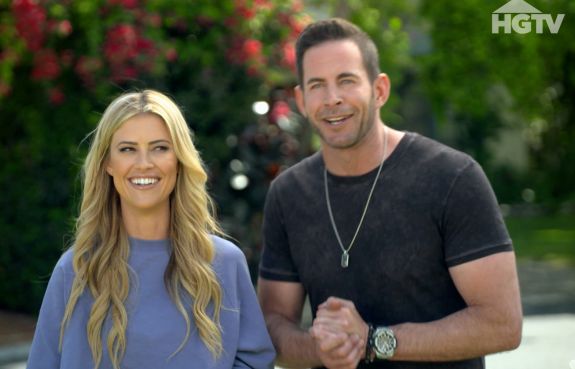 Flip or Flop has survived nearly a decade on the air, as well as the very public divorce of its two stars, Tarek El Moussa and Christina Haack, but the long-running HGTV show will finally come to an end next week.
On Thursday, People confirmed that the show's final episode will be be the Season 10 finale
'Flip or Flop,' which premiered in 2013, continued even after Tarek and Christina's divorce, navigating through Christina's marriage to (and split from) Ant Anstead, her engagement to Josh Hall and Tarek's relationship and marriage to Heather Rae Young. Both Tarek and Christina currently have their own solo series– Flipping 101 with Tarek El Moussa for him, and Christina on the Coast for her.
"Tarek El Moussa and Christina Haack are long-time, fan-favorite stars on HGTV and it's true that 'Flip or Flop' is coming to an end after an epic 10-season run as a top-rated unscripted series," HGTV said in a statement to People. "More than 90 million viewers have watched the popular series since its premiere in 2013."
"I will be forever grateful to have had a series for a decade," Christina told the magazine "It's a huge accomplishment and everyone who worked on the show should be very proud."
She acknowledged that it was hard to work with her ex-husband.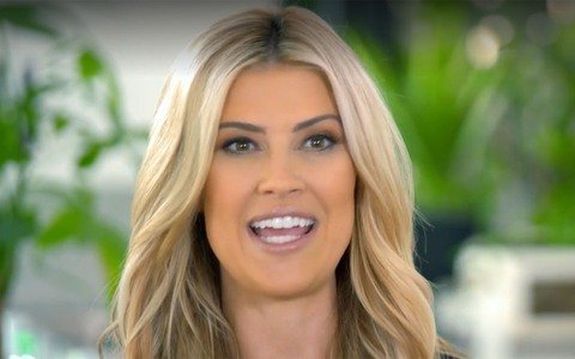 "The series made it through ups and downs and trust me it wasn't always easy," she added. "I'm looking forward to my next chapter and working in positive, fun and creative environments. I'm ready to let go of the stress and enjoy life and all it has to offer."
Some of that "stress" may stem from having to work with Tarek on the regular. As The Ashley previously reported, back in July 2021, Tarek unleashed on Christina during an on-set rant, reportedly calling her a "washed-up loser" and comparing her to Heather. While Tarek was reportedly remorseful after his tirade, he allegedly had some of the show's crew members removed from the set because he suspected them of leaking the story to the press.
Anyway, Tarek also issued a statement regarding the end of 'Flip or Flop.'
"I couldn't be more grateful for the last 10 years with 'Flip or Flop,'" he told People. "The support from our fans, the network and the wild ride that it's been has been incredible," he said, adding, "Even though the 'Flip Or Flop' chapter is coming to a close, another exciting one is soon starting."
View this post on Instagram
On Instagram, Tarek confirmed the end of the show.
"You guys have been with us through it all—you watched me beat cancer, you've watched the babies grow up into the most amazing little humans, and everything in between," he wrote. "But I'm not going anywhere and I can promise that you are going to love what comes next!"
Christina posted a photo of herself with the show's crew.
"Bittersweet news to announce, it's the end of an era," she wrote on Instagram. "Next week's episode of 'Flip or Flop' will be the SERIES finale."
View this post on Instagram
RELATED STORY: 'Flip or Flop' Star Christina Haack is Engaged to Boyfriend Josh Hall
(Photos: HGTV; Instagram)