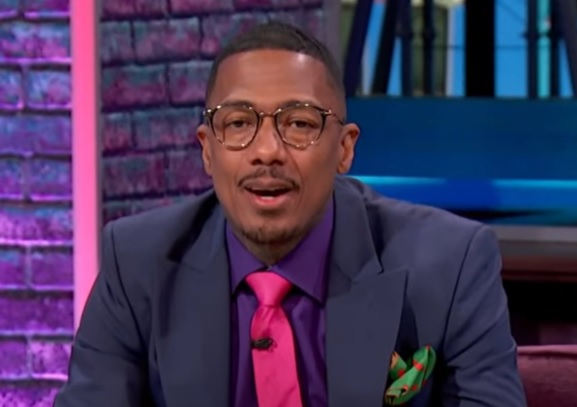 Nick Cannon has plenty of success when it comes to impregnating different women, but the same cannot be said for his talk show hosting skills.
Nick confirmed on Thursday that his daytime talk show, The Nick Cannon Show, has been cancelled, just six months after it premiered on FOX.
According to The Sun, the talk show was axed due to low ratings, with sources telling the outlet it struggled to obtain a strong audience, similar to Kardashian matriarch Kris Jenner's 2013 show Kris and former Real Housewives of New York star Bethenny Frankel's 2012-2013 show Bethenny– both of which aired on FOX and lasted just one season.
Since it premiered in September, 'The Nick Cannon Show' has aired in the time slot after The Wendy Williams Show; however, Wendy Williams' absence from her talk show– reportedly due to health reasons– has had an impact on Nick's lead-in audience.
"The pressure is on him to get ratings– and without a huge lead-in, he's dead," a source told The Sun.
Nick addressed the rumors surrounding the cancellation of his show on Thursday, telling viewers the biggest part of show business "is the word business."
" … As a businessman, I know that as much fun as we have on this show, business is the thing that makes this whole thing tick and operate," he said. "Honestly, I show up each and every day bright and early to give you a show, but I'm also a businessman and you understand when there's certain forms and certain platforms …
"This has been a dream come true for me, to be able to do this for you each and everyday, but my business mind … I want to expand and elevate in a way," he continued. "I'm gonna still be here, I'm gonna still do this. We ain't going nowhere, but it's about broadening my audience and really tapping into my audience in a big way."
Nick said over the last six months, his audience and the show's crew have "really become my family," noting that he wanted to thank them "on live TV in a big way."
"We laughed together, we cried together, we prayed together, and like I always say, I'm here to do what I can and let God do what I can't," he said. "This ain't over, we still got more shows … we got months of shows that's gonna be on."
(Nick will reportedly be finishing out the remainder of the season before the curtain closes on his talk show.)
With the cancellation of Nick's show, FOX will reportedly focus on a new talk show starring former American Idol contestant and Academy Award winner Jennifer Hudson.
"Jennifer's new deal with FOX had yet to be announced a time slot," a source claimed. "Not many people have been told yet, but her show is expected to get Nick's time."
Fortunately for Nick, he still has hosting gigs on The Masked Singer and Wild 'N Out to fall back on/provide for his seemingly always growing family.
RELATED STORY: Nick Cannon Apologizes to His Five Baby Mamas For the Way He Announced He's Expecting His Eighth Child
(Photos: The Nick Cannon Show; Instagram)