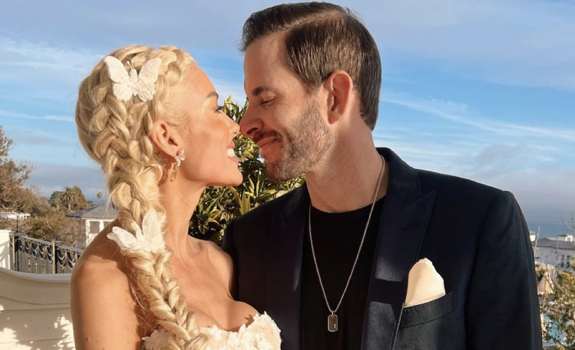 Tarek El Moussa and Heather Rae Young have tied the knot.
According to TMZ, the couple married Saturday at The Rosewood Miramar hotel in Montecito, California, after announcing their engagement in July 2020.
Tarek and Heather confirmed earlier this month that their wedding would be filmed to air as a special on Discovery+ in December, but many photos from Saturday have been shared by the couple on social media.
"I'm a WIFE!!! Yesterday feels like a dream… so perfect, filled with so much love and magic," the Selling Sunset star wrote on Instagram. "Truly everything I've ever wanted and more. I love you so much @therealtarekelmoussa and now I get to say we're officially MARRIED!!"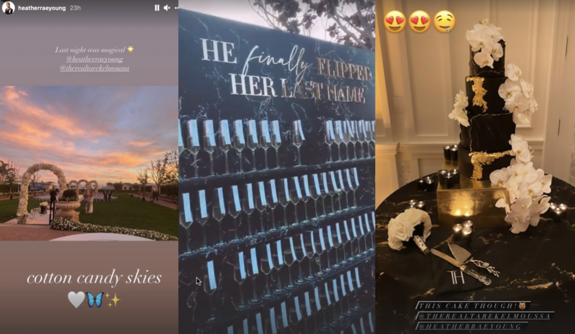 Tarek, who shares two children with ex-wife and Flip or Flop co-star Christina Haack, also took to social media to present "The El Moussa Family."
"We've been the three musketeers for years and for a long time, I thought it would always be that way… but now we are complete," Tarek wrote. "With Heather, we are a family. I found someone who wholeheartedly loves my babies and who Tay and Bray adore. We are so much better as one, and I am so proud to call you my WIFE @heatherraeyoung!!!"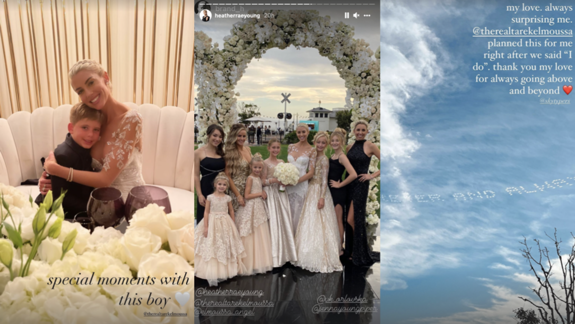 The El Moussa's nuptials reportedly lasted half an hour, followed by a cocktail party, dinner and a night of dancing.
Christina did not attend the wedding. Instead, she spent the weekend at her Tennessee home with her new fiancé, Joshua Hall. Her absence is no surprise, though, as Heather and Tarek confirmed that there would be "no exes" at the wedding.
"We have a civil relationship for the kids and that's where it ends," Heather said of Christina last year. "I don't think I would like to have his ex at my wedding."
Tarek and Heather will celebrate their honeymoon in the Maldives and Dubai.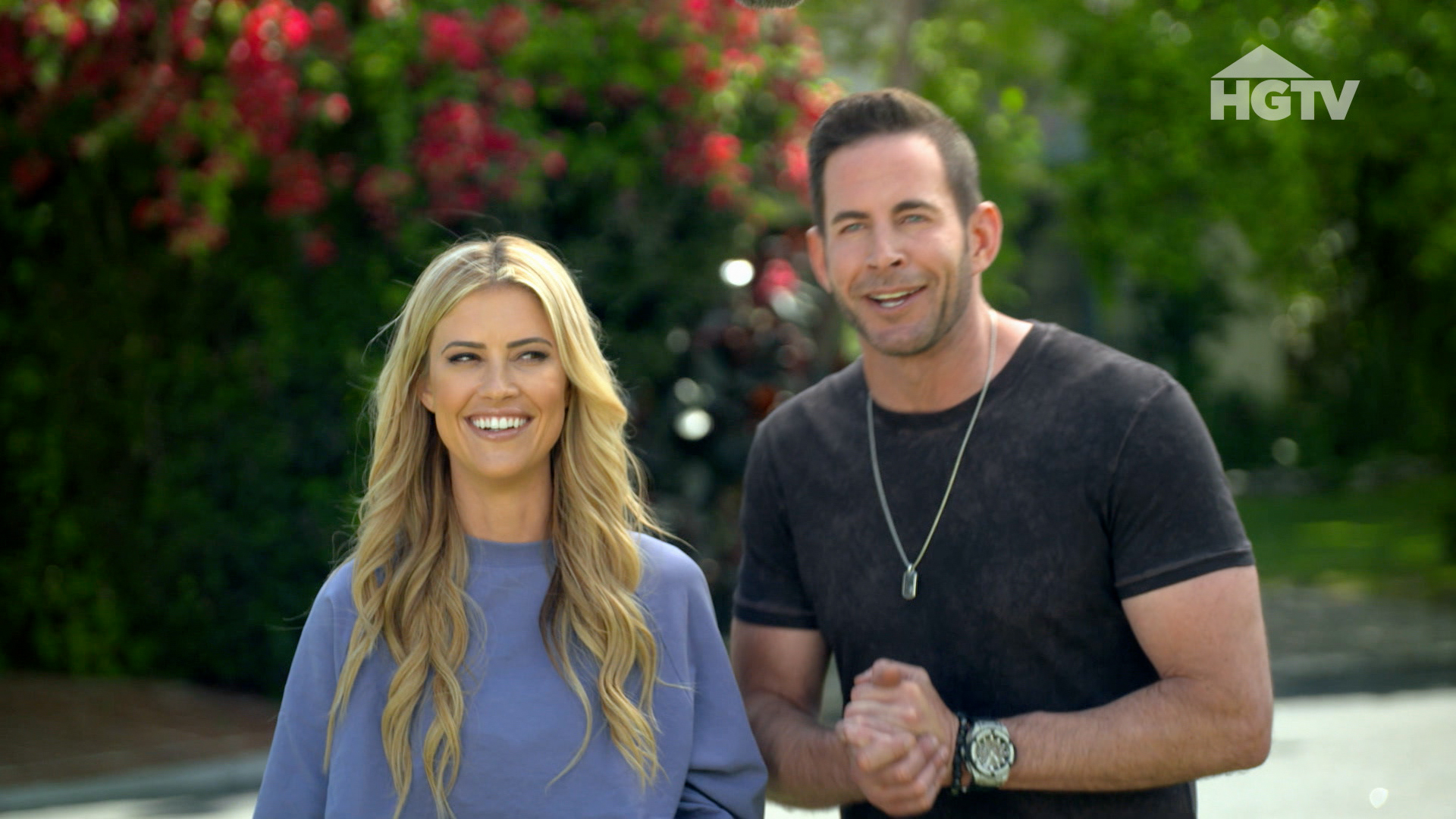 RELATED STORY: Kendra Wilkinson's New Docuseries 'Kendra Sells Hollywood' to Premiere Next Month: Watch to First Trailer
(Photos: Instagram)