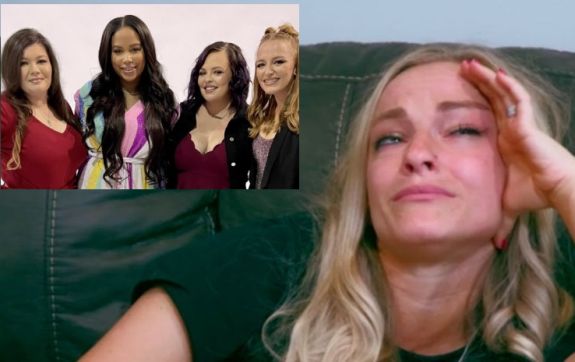 The girls of Teen Mom OG are finally doing something interesting! After seasons of being mind-numbingly boring (unless, of course, you enjoy watching Maci Bookout clean her garage), the 'OG' gals have finally done something worth watching. Unfortunately for MTV, though, the drama took place off-camera on Friday and Saturday.
Since then, though, much of the evidence has been deleted, leaving fans who are eager to sip the tea confused, so The Ashley is here to break down what happened in the most easy to understand way possible!
Let's begin, shall we?
View this post on Instagram
While together in Los Angeles for the 'Teen Mom OG' Reunion, Maci, Amber Portwood, Catelynn Lowell and Cheyenne Floyd all laughed, posed, fed each other grapes (um?) and smiled for group photos on Friday, taking to social media to exclaim how much they loved each other…
Well, most of them anyway…
Mackenzie McKee was nowhere to be seen in the group photos posted to social media on Friday, causing fans to wonder why she wasn't part of the group. Mackenzie answered the question in a series of tweets, as well as in a (now-deleted) comment on Maci's Instagram account, claiming she was left out of the grape-feeding shenanigans because Cheyenne hates her. She later took to Instagram Live to deliver a long explanation for Chey's hate of her.
That did not go over well with Cheyenne or Maci (who decided to throw her two Bud-Light-soaked cents into the conversation for some reason).
Here's a breakdown of the events so far:
Mackenzie explained why she thinks Cheyenne hates her: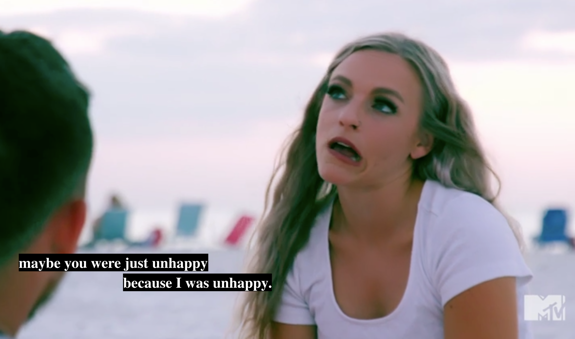 Mackenzie revealed that, due to the conflict she previously had with Cheyenne, she messaged her before the Reunion and apologized again. She stated Chey did not respond. (In case you're wondering, Mack and Cheyenne's issues began earlier this year when Mackenzie referred to Vice President Kamala Harris as a "colored woman" on Facebook. She later apologized, stating that she meant to write "woman of color" and was not aware the phrases meant different things. Cheyenne was upset, and Mackenzie called her to apologize. It was later addressed on another Reunion. You should probably read this if you need catch up on what happened.)
After the 'OG' girls posted their love for each other all over social media on Friday, fans began to call them "mean girls" for purposely leaving Mack out. One fans asked Maci on her post where Mackenzie was and Mack wrote, "Chey hates me so I did it solo. They are editing me in."
She then hit Twitter, writing, "Being left out because one girl hates me. Cool."
"I hate how easily my feelings get hurt," she added.
Mack then went on Instagram Live, where she explained her side of events, claiming Cheyenne laughed at her when she tried to apologize and tell her she loves her.
"I'm just going to tell my side of the story as graceful as possible. Here it goes, the Reunion just happened in LA…many of you know that I made a mistake [mixing up 'colored woman' and 'woman of color'] that I said sorry about and was unaware about. Many of you know about the humiliating mistake I made that I was extremely sorry about.
"I wish more than anything I wouldn't have brought one of the girls, Cheyenne, into it because it wasn't her mistake and she shouldn't have had to carry that burden on your shoulders of being brought into it.
"I just wanted to have a good conversation with her, and we did have a really good conversation and for some reason, it turned south. I'm just not used to this. I don't have a problem with any of them…I don't know how it turned into this."
Mack said that when she was talking to Chey on the phone about her word mix-up mistake, Mack ended the convo, telling Chey she loved her. She did not get a good response.
"I was like, 'I've told you I love you like six times, you haven't said anything back. And she laughed. That hurt. I let things hurt me. It's hurt me a lot that she laughed. I said 'I love you and let me be here for you' and she laughed."
This happened months ago, but Mack said she knew she'd be seeing Cheyenne at the Reunion, so she messaged her again to apologize.
"I said, 'I've been really selfish thinking about how bad you laughing when I said I loved you hurt me,'" Mack said. "I don't want to think about my feelings, I want to think about your feelings. I'm sorry and I hope you can forgive me.'"
"She read it and she unfollowed me on Twitter," Mackenzie added. "I guess I have never experienced something like this, so I don't understand it."
Mackenzie claimed MTV lied to her to keep her away from Cheyenne and the other girls.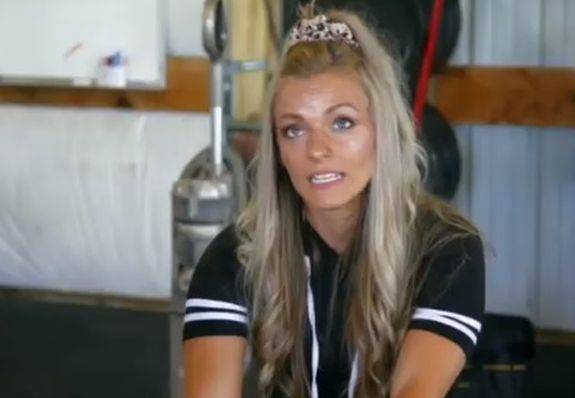 Mackenzie told her followers that she did not realize she was the only one of the 'OG' girls who was filming solo.
"MTV texted me and was like, 'Hey, we are doing things a little different. You're actually not going to come on set. So basically they were telling me 'We're just going to do you solo' and when I showed up, everyone was gone. They were like, 'Yeah, all the girls filmed all day, we're doing it different.'
"I kind of thought, maybe it's because of COVID, but I just went with it," Mack told her followers on Instagram Live.
Mackenzie claimed MTV made her do a solo photoshoot on the couch (the same couch the other four girls would later be taking pictures sitting on while feeding each other). They told Mack that everyone would be edited to look like they were sitting together.
"It was just really weird. I asked them if me saying sorry [to Chey] bothered her so much, she demanded I was not in these photos?' And they just wouldn't answer," she said. "I was told by MTV, 'this has nothing to do with that and that they did not do anything with the girls together. I'm not being singled out, it's just being done different.'"
Mack said that when she got off the plane, returning from the Reunion, she saw the photos of the girls giggling together on the couch.
"It was like, you might as well have slapped me in the face, when I got 100 messages from people screenshotting of Cheyenne not only posting a photo of all four girls and her saying 'My favorites.'..
"I hate that I'm a wreck over this and I'm sad and it really hurts me. I was not only lied to but because I said sorry this had to happen?
"All the girls are posting the photos and the videos that I was lied to about," she added.
Next, Maci gets involved and blasts Mackenzie on Instagram.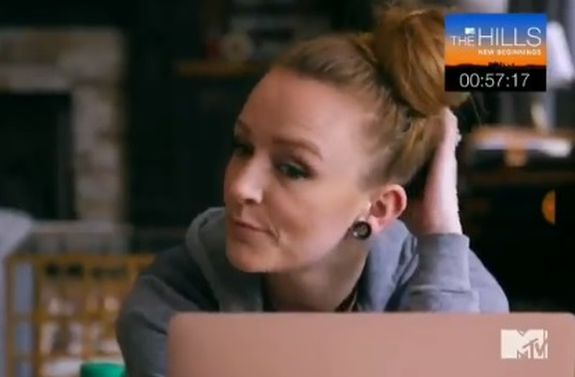 Maci took a break from cleaning her garage and complaining about Ryan to jump into the Chey/Mack mess. She posted a screenshot of Mack's comment about Cheyenne hating her (which Mackenzie had already deleted by then) and wrote a paragraph on Instagram about it.
Maci scolded Mackenzie for deleting her comment…then proceeded to delete her entire post about how dumb it is to delete stuff.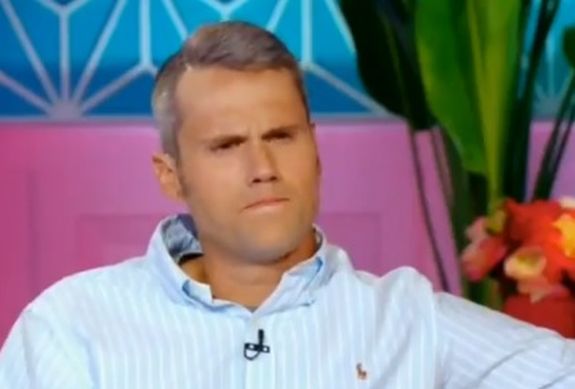 "With all due respect [Mackenzie], there is no editing on my Instagram page and if we're going to call things out then we can start now," Maci wrote. "As far as I am concerned, you're far too worried about how you're portrayed to people than you are on how you treat people. If you prefer, we can continue this conversation elsewhere. If not, I won't take offense to you unfollowing me. Next time you want to say something that starts a conversation, please don't delete it."
Next, Cheyenne jumps in to tell her side of things…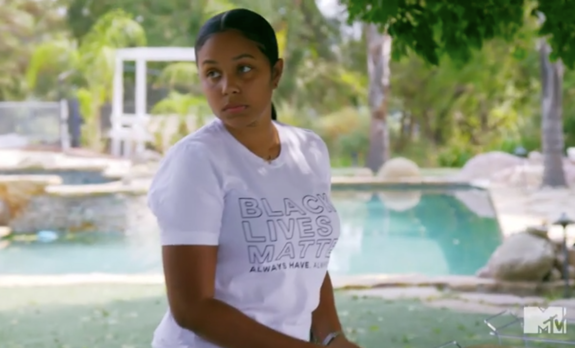 Naturally, Cheyenne then had to respond to what was being said about her. In a series of Instagram Stories, she revealed what really happened behind the scenes of her phone call with Mack, and what happened afterward.
(Since Cheyenne's response is very long, The Ashley is going to post the whole thing here so you can read it.)
In it, Chey claims that Mack told her that her husband Josh McKee said he was surprised Cheyenne wasn't acting like "one of the angry Black woman" about the whole mix-up. She also claimed that it made her uncomfortable that Mackenzie kept telling her she loved her.
Cheyenne told Mackenzie that she has an "odd fixation" on her and that she needs to stop bullying her. She also responded to Mack's claims that Cheyenne told the show's producers to leave Mackenzie out of the filming, something she denied she had the power to even do.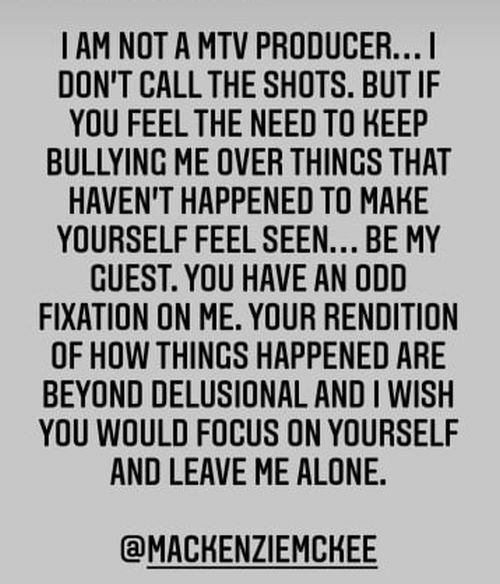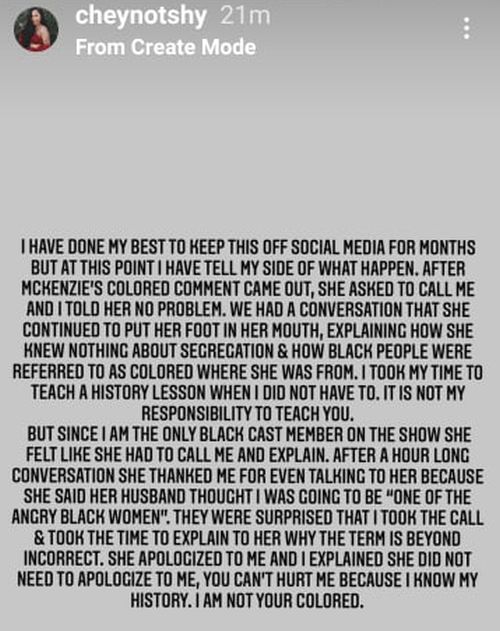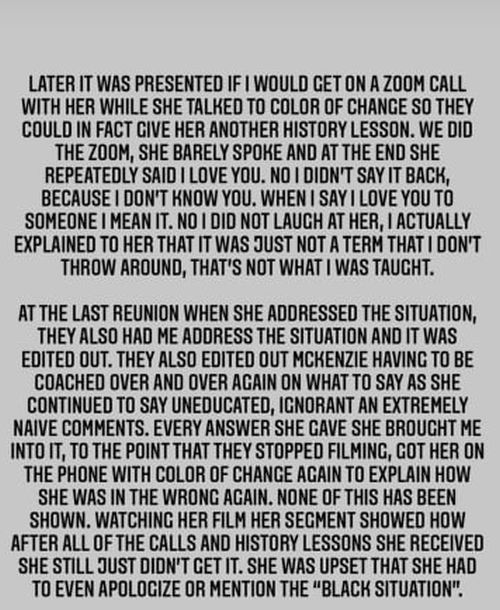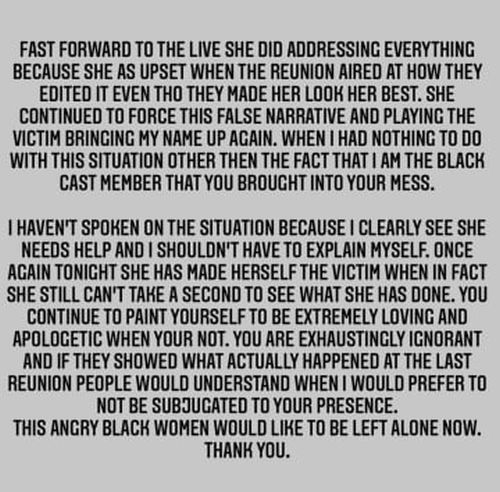 Mackenzie then responded to Cheyenne's response, claiming Josh never said she was an "angry Black woman" and that she still feels apologizing was the right thing to do.
Mackenzie deleted her Instagram account, but not before she wrote a final message to Cheyenne.
"I wish Chey and I could privately have a conversation but she refuses to do so," Mack wrote. "If what she just posted is how she has seen things, I can see why she is so upset. I truly can.
"First my exact words about my husband was 'My spouse says I have a lot of people upset and to not make phone calls, but I feel the need to say sorry.' Josh NEVER called her an angry Black woman and no such words would ever come out of his mouth.
"And last, no one ever had to coach me. I begged them to stop time and time again. I begged them to let me simply apologize authentically from my heart. None of that was my doing. And when I brought her name into it, it was ONLY TO THANK HER! I honestly hate all of this. I wish we could have used this to come together in the end.
"MTV is who decided to have me apart [from] the girls, not the girls themselfs. Secondly, I was not putting my foot in my mouth. I felt it was a good conversation. I was very thankful for and I did say 'I hate how badly I have hurt people. I need to do better, and I now see how ignorant I am.'"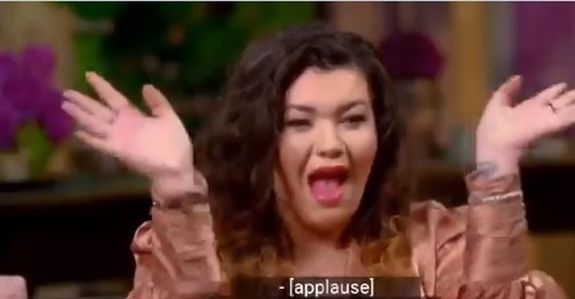 The Ashley will continue to update as things happen…