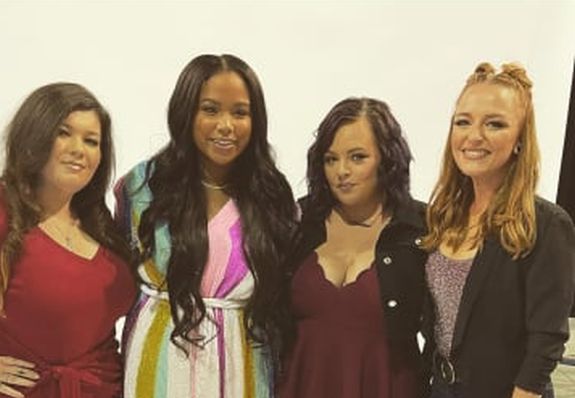 The cast of Teen Mom OG spent the last few days in Los Angeles, filming the Season 9B Reunion. Amber Portwood, Maci Bookout, Catelynn Lowell, Cheyenne Floyd and Mackenzie McKee filmed alongside their baby daddies, husbands and family members, in addition to 'Reunion' mainstays Dr. Drew Pinsky and Nessa.
Of course, things went south with the cast of 'Teen Mom OG' on Friday night, when Mackenzie discovered that she had been singled out of the group and had been tricked into filming her Reunion segments and promos separate from the other four girls. Mack claimed that MTV kept her away from the other girls due to a conflict she was having with Cheyenne. (You can read all about that here!)
Anyway, the girls from Teen Mom: Young and Pregnant were also in California filming. According to The Ashley's on-set sources, the 'Young and Pregnant' girls will appear in special segments alongside the 'OG' girls.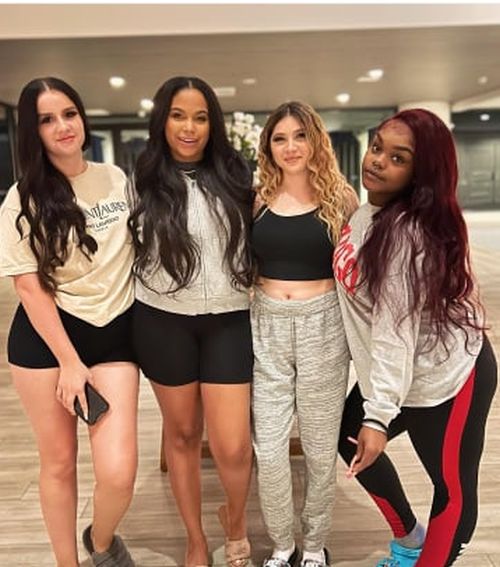 "[The show's producers] want to get the show back to its original purpose, of talking about the unique experiences young moms have," one behind-the-scenes source tells The Ashley. "They brought the four 'YP' girls out so that each girl can sit down with one of the 'OG' girls and discuss their life and the 'OG' girl can try to offer advice to the younger girl."
The Ashley hears that each 'Young and Pregnant'/'Teen Mom OG' pair filmed a special segment, and that nearly all of them "were super-emotional. Everyone was crying."
The source tells The Ashley that they put Cheyenne with Kayla Sessler; Amber with Kiaya Elliott; Maci with Brianna Jaramillo and Catelynn (along with her husband Tyler Baltierra) with Rachel Beaver.
"They purposely chose those pairings. Like, they felt that Kayla and Cheyenne have similar situations having two kids, and that Cate and Tyler could relate to Rachel's problems with her mother. The segments went really well and they got really good footage," the source said. "A lot [of the people behind the scenes] feel like they're the best segments they've had in a long time."
Check out the photo gallery to see snaps of the Reunion taping! (Click the thumbnail to enlarge and flip through the photos using the arrows on the far sides of the screen.)
RELATED STORY: Maci Bookout & Cheyenne Floyd Feud with Mackenzie McKee After Mackenzie Is Left Out of 'Teen Mom OG' Promos & Claims Cheyenne "Hates" Her: Full Recap of Events
(Photos: Instagram; TikTok; Twitter)