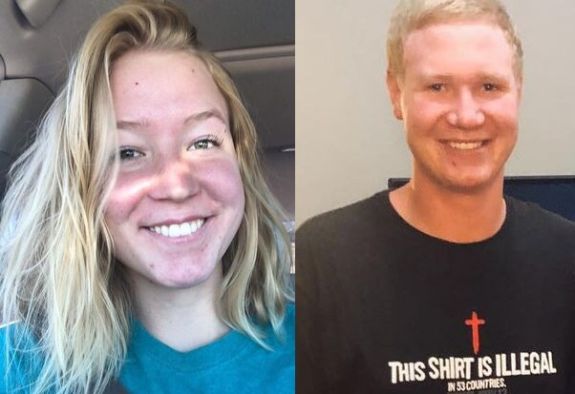 The dysfunction among the Brown family of TLC's Sister Wives goes beyond Kody and his wives. In a shocking TikTok Live, Kody's son, Paedon, recently admitted to getting physically violent with his younger sister, Gwendlyn, an incident he says caused their relationship to be even more strained due to Gwen being afraid of him.
In the live video, Paedon stated that he "messed up" years ago and hit his sister. (Paedon, 23, and Gwen, 20, are two of the six children Kody and his now-ex-wife Christine share.)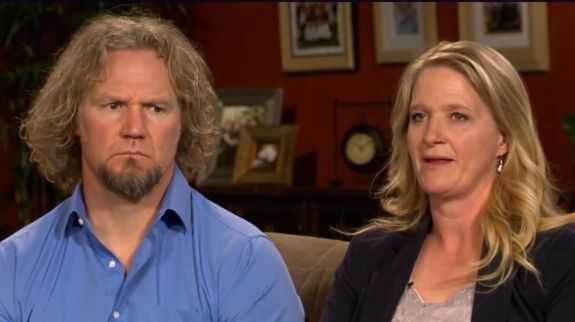 While Paedon didn't specifically state when he slapped Gwen, it does not appear to be an incident that took place when they were little kids, but rather when they were older and arguing.
"I hit Gwen," Paedon said in the clip. "I slapped Gwen after some words were exchanged and I took it too far and I slapped her and she thinks that I might do it again and she's scared of me."
Paedon added it was "okay" that his sister was afraid of him due to the incident, noting he's "not gonna argue with her." Furthermore, Paedon claims their mother Christine is "very aware" of the incident and is attempting to help Gwen navigate her feelings about what happened.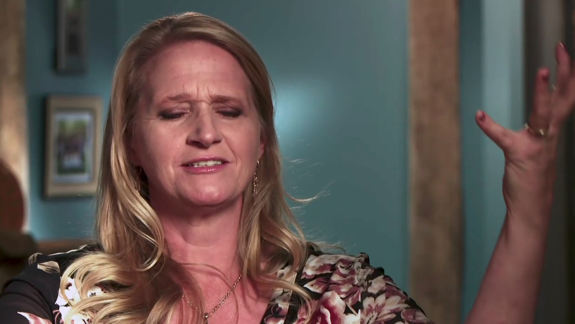 "Mom knows I would never [hurt Gwen]," he added. "I know I would never, but it hurts me. It hurts me knowing that my sister thinks I want to hurt her. I don't. I don't want to hurt my sister, but she thinks I do."
While Paedon said he doesn't wish to hurt his sister, he plans to "wait until she feels okay to talk to me to talk to her."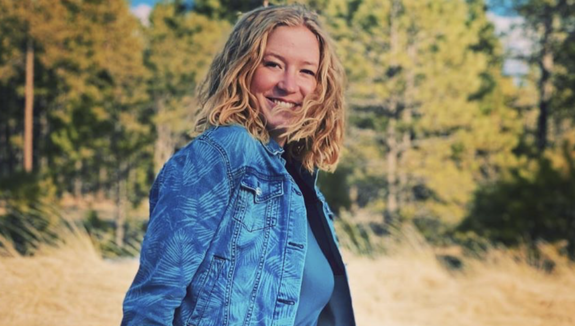 "I want her to feel safe and it's very important that my sister feel safe around me," he said.
Paedon didn't reveal what had caused the argument that led to him slapping Gwen, though the siblings did get into a public feud on social media back in 2020 which was brought to light after Gwen, who is bisexual, revealed on Twitter that she had been feuding with certain siblings in her family.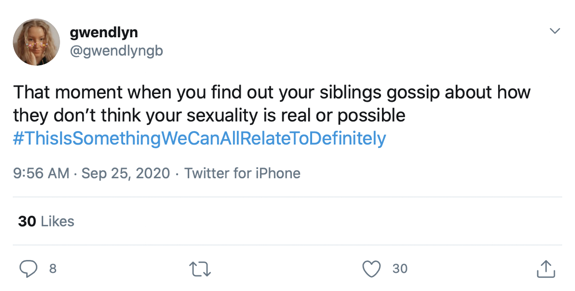 "That moment when you find out your siblings gossip about how they don't think your sexuality is real or possible #ThisIsSomethingWeCanAllRelateToDefinitely," she tweeted in 2020.
After seeing Gwen's tweet, fans began to speculate which of the Brown siblings she was referring to, with many suggesting Paedon. One fan in particular claimed to have received messages from Paedon stating "that black lives don't matter,"– a response that Gwen not only "liked," but told the fan she was "not surprised" and even asked for screenshots, which the fan provided.

In a since-deleted tweet, Gwen complimented the individual for how they handled the conversation with her brother.
"Talking with racists is painful and he sounded like an idiot," she wrote. "Good job."
A fan went on to tell Paedon about his sister's remarks on Instagram, to which he replied, "Thanks. I will still protect her until my dying day."
It appears that the feud between Paedon and Gwen has been going on for years. During a 2015 episode of 'Sister Wives,' Christine specifically said that Gwen wasn't allowed to stay alone in the house with Paedon. (At the time, Paedon would have been around 17, while Gwen was about 13.)
"I have disconnections with siblings all over the place," Paedon admitted in an interview with Us Weekly last month.
Anyway, in the same TikTok Live, Paedon went on to say that he would likely not be invited to his sister Mariah's upcoming wedding. (Mariah came out publicly as gay years ago and is set to wed her longtime partner Audrey Kriss. Both Audrey and Mariah have publicly feuded with Paedon in the past.)
In his Us Weekly interview, Paedon revealed that he also doesn't get along well with his younger sister Brianna (whose mom is Kody's fourth wife Robyn), or his sister Savannah (who is the daughter of Kody and his second wife Janelle.)
RELATED STORY: Newly Single 'Sister Wives' Star Christine Brown Scores Own Digital Spinoff Show for TLC: Watch a Sneak Peek of 'Cooking with Just Christine!'
(Photos: Instagram; Twitter)