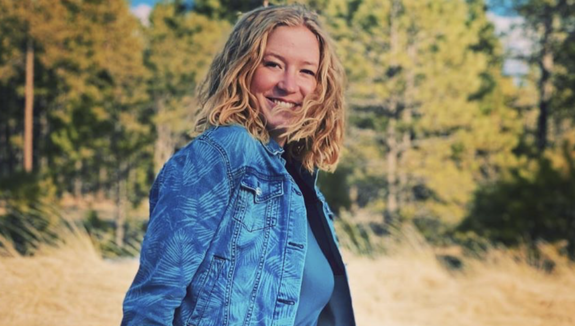 After recently showing her support on social media for LGBTQ rights, 18-year-old Gwendlyn Brown, daughter of Sister Wives stars Kody and Christine Brown, has added "raging bisexual" to her Twitter bio – a move supported by her family and friends.
The topic of Gwendlyn's bisexuality was brought up to her older sister Mykelti on Facebook Live this week, The Sun reports, when a fan asked if she was "super proud of Gwen for coming out as bisexual."
"Of course I am," Mykelti responded.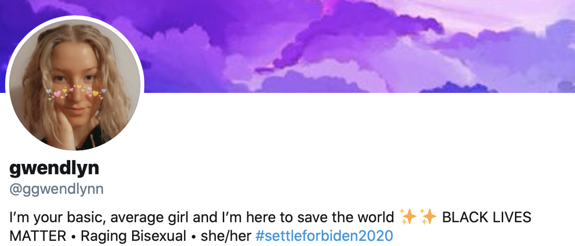 On Wednesday, Gwendlyn congratulated "everyone who somehow found [her] Twitter," revealing that she planned to changed her username and remove her last name to make it harder for more people to find her.
"You're all welcome to stay though," she added.
A couple of Gwendlyn's followers responded to her tweet to show their support.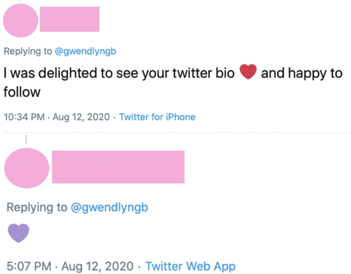 "I was delighted to see your twitter bio and happy to follow," one wrote, while another person tweeted a heart emoji.
In response to one of the articles claiming she had officially "come out," as bisexual, Gwendlyn provided some clarity.
"'Comes out' … I was never 'in,'" she tweeted.
As fans of 'Sister Wives' know, the Browns are Apostolic United Brethren – a fundamentalist Mormon sect – and while their religion doesn't believe in same-sex marriage, the Brown family does.
Back in 2017, Kody and Meri Brown's daughter Mariah came out as gay during an episode of the show and in a later episode, the wives discussed their support for the 25-year-old, who is now engaged to Audrey Kriss.
"When Mariah came out, it was a bit of a shock to me," Meri said on the show. "I'm really glad that I had experiences in my life that I was open to that, because I see so many families reject their kids or other family members when they come out as gay. I can't imagine rejecting my daughter and not knowing who she is, like, who she truly is, and knowing her and Audrey together."
"I like being part of their life, I like being able to see it," Christine added. "Coming from the background that we come from and the church that we come from, if we were just to follow… I don't even want to finish the thought. I think it's so horrible to think about rejecting your kids for who they are. I don't even want to finish the thought. It just makes me nauseous."
Last year, Gwendlyn announced she would not follow in the plural-wife footsteps of her parents, claiming she "would get jealous too easily."
This week she expressed more of her feelings about the family's religion on social media, tweeting, "As a Christian, everyday I hate Christians more and more." In a followup post, Gwendlyn revealed she had received a DM about the tweet from someone who admitted to being "transphobic, homophobic, and misogynistic."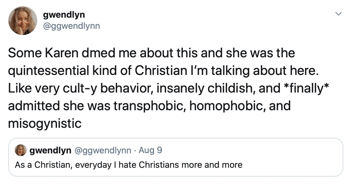 "Some Karen dmed me about this and she was the quintessential kind of Christian I'm talking about here," Gwendlyn wrote. "Like very cult-y behavior, insanely childish and *finally* admitted she was transphobic, homophobic, and misogynistic."
RELATED STORY: 'Sister Wives' Star Mykelti Brown Reveals Brown Family Siblings "Aren't Close"; Confirms Marital Issues Between Kody & Meri Are Real
(Photos: Instagram; Twitter)