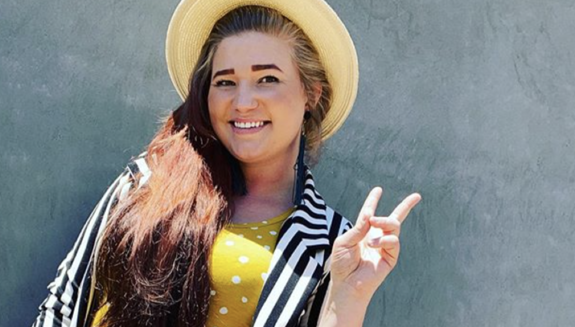 Weeks after Sister Wives siblings Paedon and Mariah Brown took their political feud with one another to social media, another sibling from the family has come forward to discuss how the 18 Brown Family children "aren't close."
The statement was made by Mykelti Brown, daughter of Kody and Christine, during an Instagram Live Q&A with her husband Tony Padron on Sunday. According to The Sun, Mykelti blames the strained relationships among the siblings mostly on distance, admitting the older kids were once "really, really close."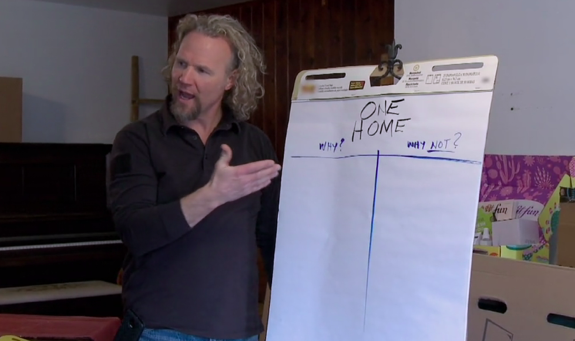 "The older kids are little bit closer, well, sometimes," she said. "When we were younger, the older kids were really, really close. But the hardest part of maintaining a relationship with any of your siblings or parents is if you decide to move away.
"The distance makes a strain," she continued. "It makes it hard. I am close with most of my siblings. I wouldn't say all because I barely know Ariella, Solomon and Truely because they're just so young."
Truely, Soloman and Ariella, the youngest of the Brown kids, are 10, 8 and 4, respectively. Truely is the daughter of Christine, while Soloman and Ariella's mother is Kody's fourth wife, Robyn.
Mykelti went on to reveal she's "best friends with a couple" of her siblings and says she still has love for the ones she's not close with.
"We're related so I have to love them," she said.
When asked about the feud between Mariah (daughter of Kody and Meri) and Paedon (son of Kody and Christine) – ignited by the half-siblings' conflicting political views which resulted in Paedon claiming online that he and Mariah "can't stand each other" – Mykelti said she goes to breakfast weekly with Paedon, and assured that Mariah is not estranged from the family.
"Everyone has their own beliefs," she added. "Everyone has their own opinions. It's up to them what they decide to do and share with it."
Shortly after her feud with Paedon, Mariah shared on Instagram that she was no longer associating with President Donald Trump supporters because she feels he has "taken away" her rights as a gay woman.
" … Remember that if you make the choice to vote for Donald Trump, you are making the choice to no longer have me in your life," she stated online.
Paedon and Mykelti's sister Gwendlyn, 18, seems to have beliefs that align with half-sister Mariah's, reposting a screenshot to her Instagram Story this weekend that criticized Trump supporters.
"If you vote for Donald Trump, you are a racist. You have no wiggle room," the post read.
Gwendlyn went on to add her own text to the screenshot: "And a homophobe, transphobe, sexist, white supremacist, etc."
Neither Mariah nor her fiancé, Audrey Kriss, are following Paedon on Instagram at the moment and Paedon only appears to be following an old account of Mariah's and LulaRoe page belonging to Audrey. Mykelti continues to follow one of Audrey's pages; however, she also appears to be following Mariah's old (unverified) page.
In addition to spilling the sibling tea, Mykelti dished on the marital issues between Kody and Meri seen on 'Sister Wives' when a fan asked her and Tony if the drama was in fact real.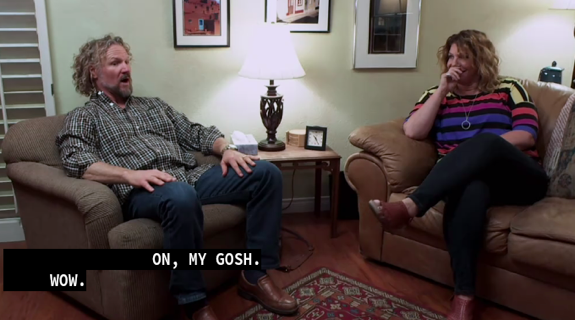 While Tony admitted the tension between Kody and Wife Number 1 is "real, but it's blown up," Mykelti added it's "a little bit of both, I would think."
She went on to backpedal a bit, claiming she doesn't "know their personal life."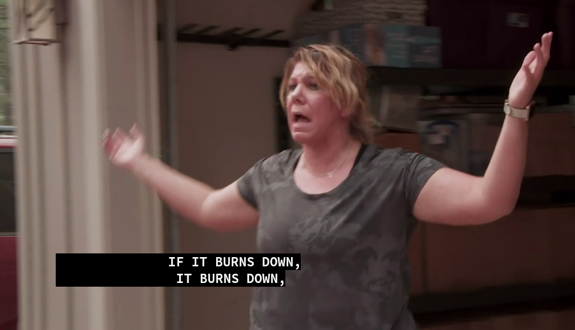 " … Between any of the siblings, individual siblings, individual parents or whatever, we really don't know a lot of what goes on," she said. "We know what's between us and someone else. Yes I know what's going on with their houses. If they're moving. They're not! But we don't know the rest of that."
RELATED STORY: 'Sister Wives' Siblings Battle on Social Media: Paedon Brown Says He & Sister Mariah "Can't Stand Each Other"
(Photos: Instagram; TLC)