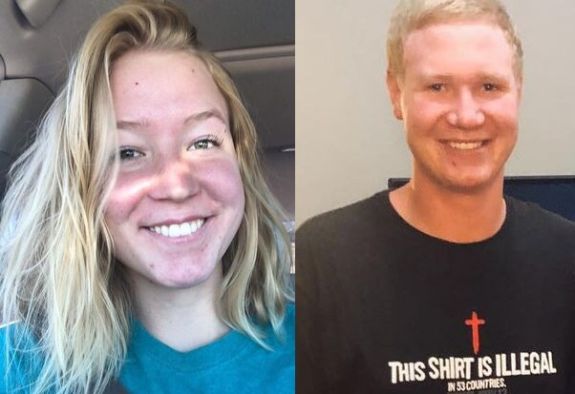 Months after Sister Wives half-siblings Paedon and Mariah Brown got into a social media feud over politics, Paedon's younger sister Gwendlyn is calling out her brother for similar reasons.
The latest squabble within the 'Sister Wives' family was brought to light after 18-year-old Gwendlyn, who is bisexual, revealed on Twitter that she has been feuding with certain siblings in her family.
"That moment when you find out your siblings gossip about how they don't think your sexuality is real or possible #ThisIsSomethingWeCanAllRelateToDefinitely," she wrote.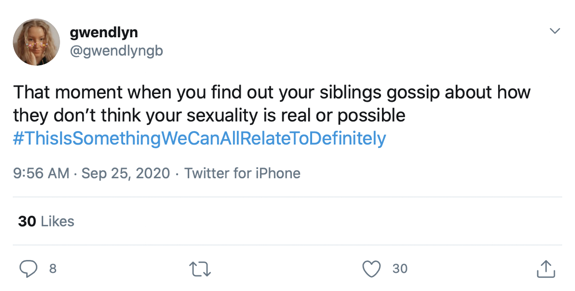 Once fans began to speculate which of Gwendlyn's many siblings she was referring to in her tweet, some suggested Paedon, with one fan in particular claiming to have received messages from Paedon stating "that black lives don't matter."
Gwendlyn "liked" that tweet, and told the fan she was "not surprised" and then asked for screenshots, which the fan provided.

In the alleged screenshots, Paedon stated "more white people get killed by cops every year than Black people and there's more Black on Black violence than there is any other violence. But you don't see anybody trying to do something about that."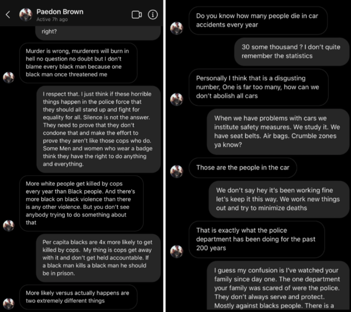 "Do you know how many people die in car accidents every year?" Paedon asked in another message. When the individual responded with "30 some thousand," Paedon replied, "Personally I think that is a disgusting number. One is far too many. How can we don't abolish all cars."
In a now-deleted tweet, Gwendlyn complimented the individual for how they handled the conversation with Paedon.
"Talking with racists is painful and he sounded like an idiot," she added. "Good job."
After a fan told Paedon of Gwendlyn's remarks on Instagram, he replied, "Thanks. I will still protect her until my dying day."
Paedon, who is one of Kody Brown's children with wife Christine (as is Gwendlyn), previously made waves with Kody and Meri's daughter Mariah and Mariah's fiancé, Audrey Kriss, after posting a "back the blue" image on Instagram this summer, along with "#bluelivesmatter."
Comments made by Mariah and Audrey, who are both staunch supporters of the Black Lives Matter movement, resulted in a follower telling Paedon to "call [his] sister and have a conversation with her," to which Paedon said he loved Mariah but revealed they "can't stand each other."
Mariah later announced on Instagram she would no longer associate with supporters of President Donald Trump because he has "taken away" her "rights." Neither Mariah nor Audrey currently follow Paedon on social media.
Following Gwendlyn's comments this week, Audrey tweeted, "love you sis," in support of her future sister-in-law.
RELATED STORY: 'Sister Wives' Star Mykelti Brown & Husband Tony Padron Announces They're Expecting Their First Child
(Photos: Instagram; Twitter)