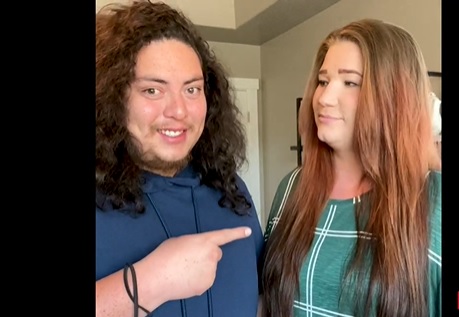 Bust out the pinatas and taco trucks— it's time to celebrate!
Sister Wives stars Mykelti Brown and her husband Tony Padron announced on Thursday that they are expecting their first child. The couple— who married in December 2016 in a taco- and Frisbee-filled affair— revealed on Instagram that Mykelti is due to give birth in March.
"Tony and I have both been looking forward to having a baby since we were first married four years ago," Mykelti— who is the daughter of Kody Brown and his third wife Christine— told People magazine. "When we found out we were ecstatic. It was so wonderful when we could tell our family and we were so happy they were all excited with us."
"I'm excited to have another player in our team," Tony added.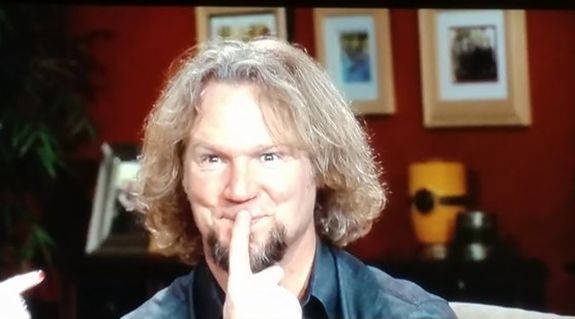 Mykelti– who currently lives in Utah (far away from her family's hot mess of a living situation in Flagstaff, Arizona)— wrote about her pregnancy on Instagram.
"Tony & I are PREGNANT," she wrote. "We've been planning this since we were married almost four years ago. So happy that it's finally happened. We are expecting the baby in March 2021. Happy beyond belief and I can't wait to share another amazing experience with my husband."
Tony and Mykelti's baby will be the first grandchild for Christine and the third for Kody. His daughter Maddie— whom he shares with second wife Janelle— currently has two children with her husband Caleb Brush.
In a video made for TLCMe, Tony and Mykelti both stated that they think their child is a girl, although they have not found out the gender yet. They also hope that he or she will have their, um…"unique" hair.
"I'm excited for the baby to pretty much have our hair," Mykelti said. "We're hoping it's smart, good hair."
They also revealed how they told Mykelti's family about the pregnancy.
"We did it virtually because we don't live in the same state as them," Mykelti said. "I felt like it would have been more fun in person."
"They all, like, exploded," Tony said of the Browns' reaction.
In another video for TLCMe, Kody and Christine talk about the pregnancy.
"I'm so excited to spoil Tony and Mykelti's baby!" Christine said.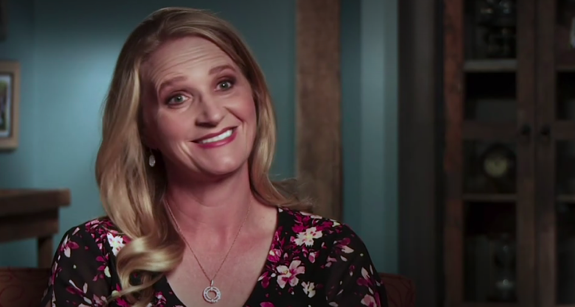 The grandfather-to-be then gave the expecting parents some advice.
"Just trust," Kody said. "Trust nature, trust God that everything's gonna be OK and that they're going to become good people. Raise them with love and good values, and you teach those. More than anything, catch sleep now."
To relive Tony and Mykelti's over-the-top wedding (via The Ashley's recap of the episode), click here!
RELATED STORY: 'Sister Wives' Star Maddie Brown Defends Daughter's Foot Amputation Surgery: Explains She Didn't Just "Cut Off" Her Daughter's Foot for No Reason
(Photos: Instagram, TLC)