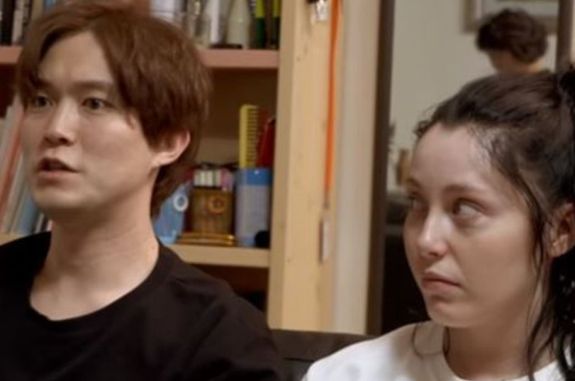 Last week Jihoon Lee claimed that he and his estranged wife Deavan Clegg were still "friends," despite their breakup but it seems that a lot has changed since then.
On Tuesday, Jihoon absolutely unleashed on Deavan, claiming that much of what was shown on 90 Day Fiance: The Other Way was not accurately portrayed. In a series of Instagram Stories, Jihoon— who shares son Taeyang with Deavan– stated which of Deavan's claims (both on and off the show) were lies and which were true. He also revealed that Deavan once threatened suicide if she had to stay in Korea.
Jihoon started his personal tell-all by stating that he didn't want to post the couple's drama to social media, but he found it necessary in order to defend himself against Deavan's claims of child abuse and other unsavory things.
"Now with the accusations and lies swarming around, I must defend myself so that my son sees the truth one day…" he wrote.
Since there's a lot to unpack here, The Ashley will be breaking down Jihoon's statements into easy-to-read chunks.
On accusations that he and/or his parents abused Deavan's daughter Drascilla: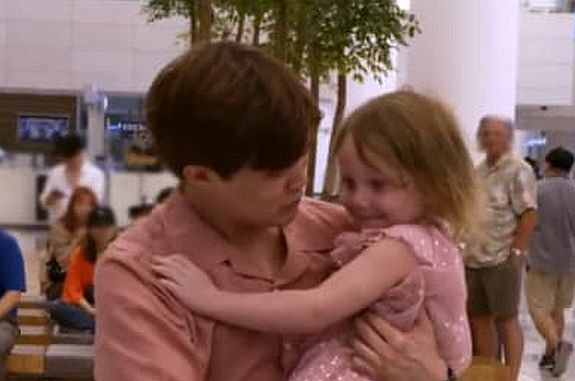 "It's a lie," Jihoon wrote in regard to Deavan's claims that his parents hurt his stepdaughter.
Later he added, "She's lying about my parents abusing Drascilla," he wrote, adding that his mom did yell at the girl.
"[Drascilla] yelled at my mother. Because they couldn't communicate at all," he wrote. "My father spoke a little English, it's fine. So my mother got angry, yelled at her. That's abusive?"
Later he added, "Deavan made claims saying that Drascilla told Deavan that I had been abusing Drascilla. Drascilla told the truth that there was nothing to be said later on….and Deavan was still going for the separation without confirming it with me."
On claims that he never worked or made money to take care of the family: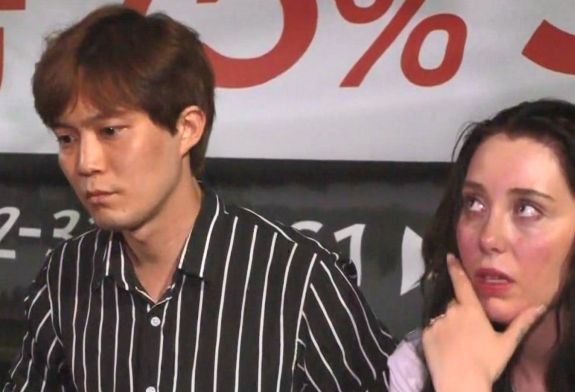 "It's a lie. I start work at 10 a.m. and finish work at 2 a.m.," Jihoon wrote. "I have to get up at 8 and get ready to go to work. I fall asleep at 3 a.m. when I come home from work…"
Later he explained that he was learning to be a tile maker and that he planned to go into that profession, but money problems (as in…he had none and that was a problem) forced him to quit the Tile Academy.
"I had no choice but to find a job that paid me right away," he said. "I had a car accident while working but I limped and endured it. If I didn't show money right away, [Deavan] said she would walk away from me and take the children. So instead of my tile career, i had to settle for any job I could find to hopefully keep her in Korea."
On Deavan threatening suicide if she had to stay in Korea:
Jihoon said that Deavan actually cost him a job, due to him having to leave work unexpectedly one day to rush to her side.
"While I was at work, I suddenly got a call from Deavan," Jihoon wrote. "She said she would kill herself if I didn't let her leave for America with my son. So while I was working, I headed home to comfort Deavan. The next day I scratched my card and sent Deavan to America. My parents said they'd take care of the children if she left them, but it might be hard. She said she would take the children with her.
"I was fired from my job because I suddenly quit. I was getting a salary of 4 to 5 million won." [Just FYI— 4 million won is equal to about 3,423 American dollars.]
Jihoon claims that, shortly after Deavan's suicide threat, she claimed that he abused Drascilla and "demanded a breakup."
"A month later, another man was imitating Taeyang's father," Jihoon claimed, obviously referring to Deavan's current boyfriend, Topher Park.
On Deavan's claims that he favored Taeyang over Drascilla:
Jihoon admitted that he did, in fact, do that, but only because Drascilla refused to listen to him and Deavan made it difficult.
"[Deavan] wanted me to be a father to Drascilla. I accepted and when I tried to show Drascilla right from wrong, or even disciplining, both Deavan and Drascilla rejected the growing pains," he wrote. "Deavan did not accept any type of discipline or helping her child become an amazing young girl."
Jihoon then gave an example of Drascilla's wild behavior, and Deavan's reluctance to allow Jihoon to father Drascilla.
"Drascilla was enrolled in an English academy in Korea," he wrote. "I would get calls from the director that Drascilla was hitting, spitting, screaming and pulling other kids' hair and the teachers' [hair]. So I would come down to the school and try to talk to [Drascilla] the best I could. She wouldn't listen. She would continue with the same tactics…
"How could I be a father to a child who [Deavan] had call me Dad in Korean, but when I tried to be a father, Deavan said I Was wrong and hurt her child. (I have a written statement from the school in regards to these incidents of Drascilla being this way.)"
On claims that Deavan paid for everything in Korea & that Jihoon has no money:
Jihoon admitted that Deavan did pay for their living expenses in Korea, just as it was portrayed on "90 Day Fiance: The Other Way."
"It's true," he wrote, adding that Deavan told him that he didn't have to work.
"I believed that because of what she told me," he wrote. "But I knew that the revenue [from their YouTube channel] was not [enough to sustain] my family, and I decided to go back to work. My family used the money we earned from working together. In Korea, we all work together to help support each other. It is the Korean culture."
He then talked about the money he makes from selling videos on Cameo.
"The income from Cameo goes to Deavan and that money she gets is being spent on a new man, [the money] I made for our son. Whether she uses the money for my son, who knows?"
On his feelings about Deavan's new boyfriend:
Deavan has been dating Topher Park for a while, and Jihoon shared his thoughts on their relationship.
"Deavan had a new man, even though we were still married, and this hurt very badly," he wrote. "I thought Deavan had left me because I was a nobody. So I invested in myself because I wanted to make myself a better person."
He says he's especially distraught that Topher is around Taeyang.
"Now another man is pretending to be Taeyang's father and my wife's husband," Jihoon wrote. "On paper, Deavan and I are still married."
"She's making boyfriends so fast that she's trying to pin blame on me. You know what? I don't care of your life anymore but I really care about poor Taeyang. When T grow up he's thinking, 'wow…my parents look so f**king idiots like this.' I'm so ashamed [for] my son."
Jihoon claims that, although Deavan often slammed Korean culture, she still was trying hard to get Korean guys.
"She always said America is number one. She always ignored Korean culture," he wrote. "By the way your boyfriend is Korean-American, too? The day I flew to America to meet her for the first time, I saw her phone for a while. There was a conversation with several Korean men in the messenger. Now I understand…"
On Deavan's claims that Jihoon refused to co-parent Taeyang with her & that his parents refused her attempts to communicate: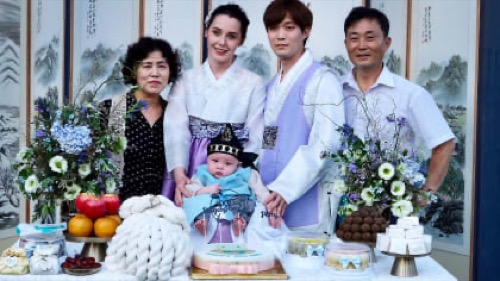 "It's a lie," Jihoon wrote. "My parents never once heard from Deavan. Korea can get records if it is commissioned by a telecommunication company. I can prove it. "
As for Deavan's claims that Jihoon "wants to forget" that they have a son, Jihoon states that, too, is a lie. According to Jihoon, he told Deavan that her sending him photos of the boy was not enough.
"What the use of me if I'm just going to look at the picture of my son?" he wrote. "So at the time, feeling so low and depressed I started to think maybe I should just give up Taeyang if I could only see the picture of him.
When he expressed these feelings to Deavan, though, he says that the translator app wrongly translated what he was trying to say.
"It translated it to 'I can't raise the son.' And that I 'refused to see any pictures.' It actually meant that I really wanted to meet with my son [in person]. It is not easy when we both have a different language. And she was not willing to learn Korea. I was trying everything to learn English.And I was still not good enough in her eyes."
On whether or not he's happy about his breakup with Deavan: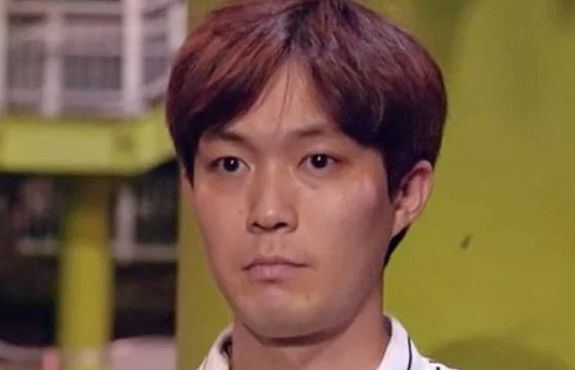 Jihoon clarified that he is not happy about his split, particularly because it means he won't be around his son.
"It's so hard to pretend to be bright on the outside," he wrote. "It is so hard that I eat one meal a day. But in order to meet Taeyang later, I want to live only on the positive side and think of seeing him. Being alone is so painful. I miss TaeYang and I want to hug him.
"I felt broken without Taeyang after not being together for a year."
Deavan has yet to respond to Jihoon's claims about her and their split.
RELATED STORY: "90 Day Fiance" Star Deavan Clegg Files for Divorce From Jihoon Lee; Jihoon Says He & Deavan Are "Friends"
(Photos: TLC; Instagram)