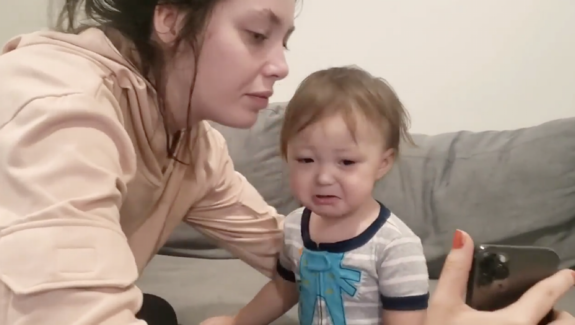 Deavan Clegg of 90 Day Fiancé: The Other Way gave fans a first look at her upcoming documentary on Sunday, along with the many topics to be covered in the film.
Deavan spoke about the documentary during an interview with 90 Day Fiancé blogger John Yates last month. At the time, the mom of two said the project would focus a lot on creating her boyfriend Topher Park's magazine, as well as the couple's home life, "tragedies in reality TV" and more.
In the first teaser for the documentary, Deavan introduces herself as "the producer of toph&her magazine."
Nic Alves, one of the individuals featured in the clip, goes on to explain (or rather attempt to explain) the concept of the magazine.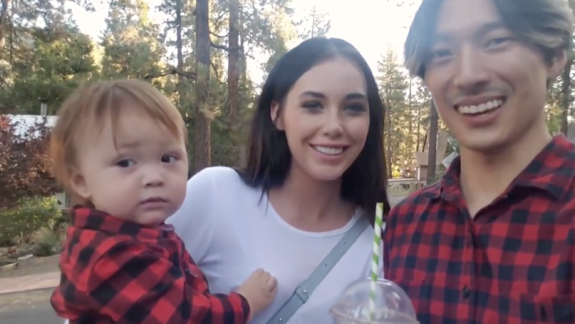 "toph&her was started, I think a little over six years ago, started with just Chris coming [up] with an idea of like, 'I want a new creative outlet, I'm thinking of starting this fashion magazine,'" Nic says.
Topher adds that the magazine "started off as a look book."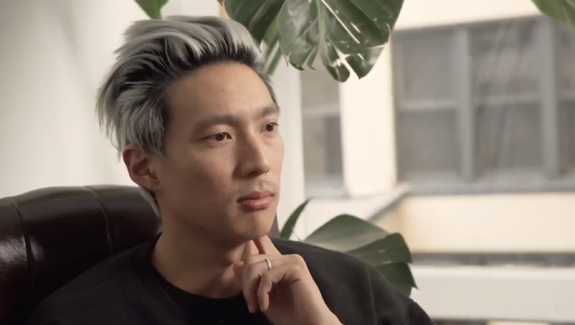 "I really wanted to share, like, a complete look with the world, like, this is how I like to style my clothes," he continues.
Nic jumps back in at this point, describing toph&her as a "fashion entertainment passion project put together by a group of individuals looking to have a creative outlet."
Topher says the original plan was to forego Issue 7 of toph&her magazine because "there was just a lot more that I felt was more important than making an issue, but things changed."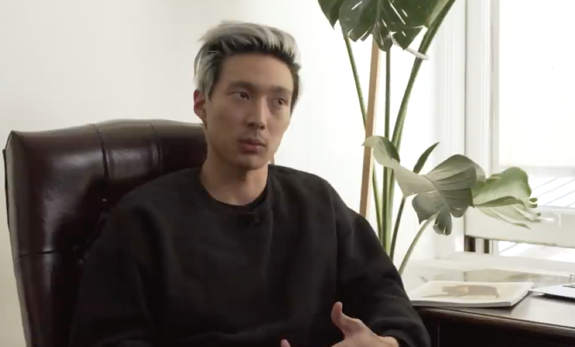 The clip then cuts to Deavan who begins talking about her reality TV experience, cancel culture, abusive relationships and more.
"While we're being cancelled for taking care of the kids and trying to raise the kids and be a normal family, but we're the one's getting cancelled, because we're the ones who left an abusive relationship," Deavan says. "We're the ones who left abuse to come here to be safe and I'm the one who's the single mother paying for everything."
Deavan goes on to claim in the clip that her daughter Drascilla "basically has PTSD from when [they were] in Korea."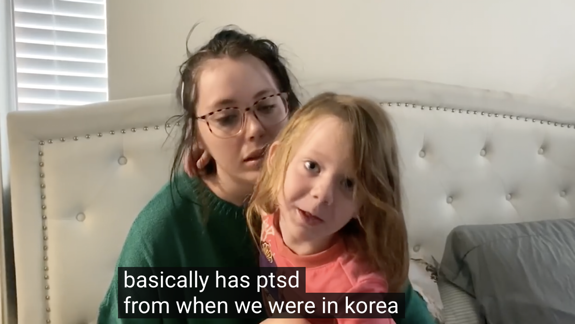 She also exposes part of text message exchange, presumably with Jihoon Lee, the father of her son, Taeyang. (As of last month, Deavan said she was still waiting for Jihoon to sign divorce papers.)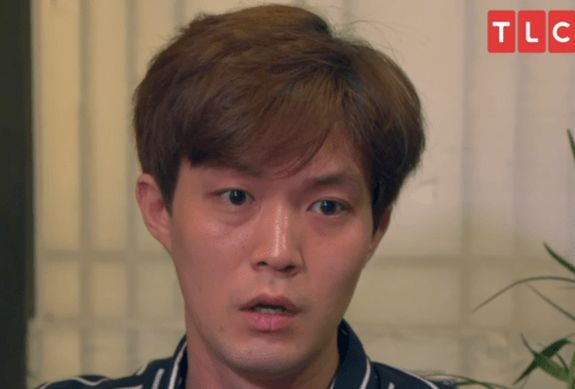 This summer, Jihoon denied claims that he had been abusive towards Drascilla. However, based on the preview, the alleged abuse will be a main focus in the documentary, as the clip goes on to show Topher discussing Drascilla's PTSD, as he recalls an incident involving the little girl screaming that someone was outside of her window.
"So when I went out there, nobody was there, but it's like, why would a child just make this up," Topher asks.
The clip then jumps back to Nic, who talks about Topher "taking on two children that are coming from a situation of abuse" and how happiness is his "biggest thing" because he knows Topher is "so loving and caring."
Deavan echoes those sentiments in her own words.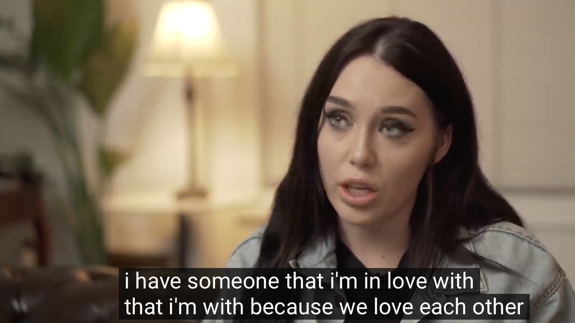 "I have someone that I'm in love with that I'm with because we love each other, not for any other reason," she says. "And it's someone who is kind to my children who deeply care[s] for my children and that's all I ever wanted my children to have was someone to love them as much as I do."
Topher shares some nice words about Deavan in return, praising the mother of two for being a kind person and for the "motherly love" she has for her children.
Deavan has since deleted the teaser clip from her Instagram' however, the clip remains on Topher's page, where many fans have shared their thoughts on the upcoming project. Among those who have commented on the clip is Deavan's mom, Elicia Clegg, who said she couldn't "wait for the truth."
Elica's comment gained the attention of another commenter, who attempted to place some of the blame on Deavan for Drascilla's alleged trauma.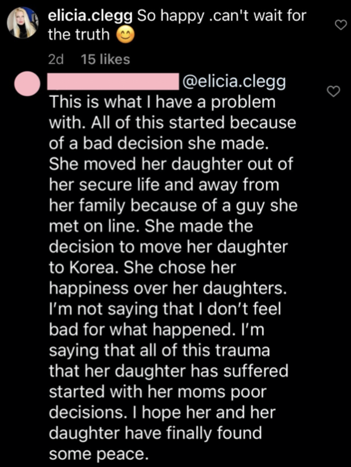 "This is what I have a problem with," the comment read. "All of this started because of a bad decision she made. She moved her daughter out of her secure life and away from her family because of a guy she met online. She made the decision to move her daughter to Korea. She chose her happiness over her daughter's.
"I'm not saying that I don't feel bad for what happened," the comment continued. "I'm saying that all of this trauma that her daughter has suffered started with her mom's poor decisions. I hope her and her daughter have finally found some peace."
Elicia admitted that the commenter was right and that "Deavan has expressed the same thing," however, she argued that "all young people make mistakes."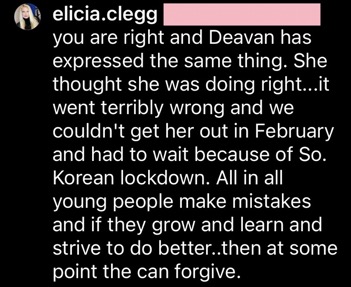 "She thought she was doing right … it went terribly wrong and we couldn't get her out in February and had to wait because of [South] Korean lockdown," Elicia replied. "All in all young people make mistakes and if they grow and learn and strive to do better..then at some point they can forgive."
According to the video, the toph&her documentary is "coming soon."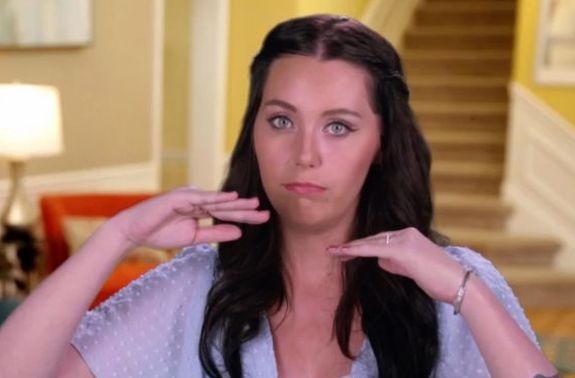 Watch the full clip below.
RELATED STORY: "90 Day Fiancé" Star Deavan Clegg Reflects on TLC Experience; Alleges "Many of the Cast Members" Contemplate Suicide, Herself Included
(Photos: YouTube; TLC; Instagram)