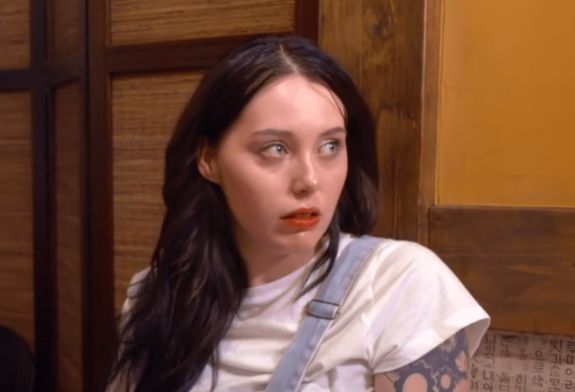 Deavan Clegg of 90 Day Fiancé: The Other Way is reflecting on her reality TV experience, alleging that it was one that caused her and other cast members to "almost take their lives."
Deavan, who is currently in the process of divorcing husband Jihoon Lee, took to social media with a lengthy post in which she called the past two years "the hardest I've ever experienced in my life." While she thanked the Korean film crew who worked on "90 Day Fiancé: The Other Way" for their kindness and loyalty, Deavan said she wished she "could say the same about Sharp" – the production company behind the show.
" … This experience has taught me so much.. although grateful for the opportunities this show has brought the greater lesson I've learned is how evil some people can be," she continued. "The truth of reality is dark and evil. Fake scenarios taken from real life to ruin many peoples lives."
Deavan went on to address the toll reality TV takes on cast members' mental health, stating she hoped the most recent season of "90 Day Fiancé: The Other Way" was one Sharp Entertainment could learn from.
"My heart goes out to the many people who have taken their lives this year due to reality TV going too far," she claimed. "I hope this season has taught Sharp a lesson."
Deavan accused the show of cutting a lot of the footage that had been filmed for the second half of the season, claiming that "a lot of over the line things" bring "many of the cast members to almost take their lives" — herself included.
"This experience took me to a dark place I never want to revisit," she continued. "But I also met amazing people in Korea who helped me through this time. I hope future cast members are treated fairly and not as money bags or other puppets … ."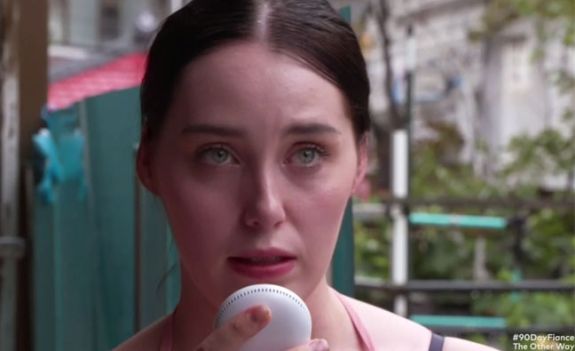 In September, Jihoon claimed Deavan previously threatened suicide if she had to stay in Korea. Jihoon made this allegation in a series of Instagram Stories in which he also denied allegations of abuse against Deavan's daughter, Drascilla.
"While I was at work, I suddenly got a call from Deavan," Jihoon wrote. "She said she would kill herself if I didn't let her leave for America with my son, [Taeyang]. So while I was working, I headed home to comfort Deavan. The next day I scratched my card and sent Deavan to America. My parents said they'd take care of the children if she left them, but it might be hard. She said she would take the children with her."
Jihoon said the incident resulted in him losing his job. Shortly after, Deavan allegedly claimed Jihoon abused her daughter and then she "demanded a breakup." A month later, Jihoon said "another man was imitating Taeyang's father," referring to Deavan's current boyfriend, Topher Park.
Just last month, Deavan sat down for an interview with "90 Day Fiancé" blogger John Yates, during which she confirmed she was "a hundred percent done" with TLC and also blamed the show's producers for her daughter's allegedly difficult behavior.
Deavan also revealed she and Topher are working on a documentary set to be released in December or January that will focus a lot on creating her boyfriend's magazine, as well as the couple's home life, "tragedies in reality TV" and more.
RELATED STORY: "90 Day Fiancé" Star Colt Johnson Reportedly Proposed to His Gal Pal Vanessa Guerra As Cameras Rolled; His Ex Larissa Dos Santos Lima Reacts
(Photos: TLC; Instagram)