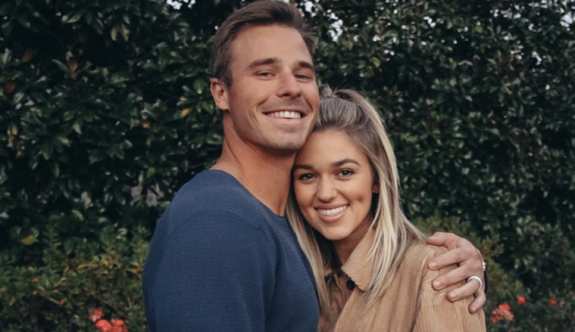 Good news Duck Dynasty fans – pregnant Sadie Robertson and her husband Christian Huff might be hunting for their own reality show.
The 23-year-old spoke to Us Weekly about the possibility, noting that they are interested, but would "need to be a little more planted first."
"We're about to start building our house," she said. "And so after we build our house, you know, we'd get a year in with our baby. We'd definitely consider that."
Sadie is no stranger to reality television cameras after starring on 'Duck Dynasty' with her family from 2012 to 2017 and Dancing With the Stars in 2014.
In October Sadie announced she was expecting her first child.
"SCREAMING WITH EXCITEMENT TO SHARE THIS NEWS," she wrote on Instagram. "Baby we already adore you. What I've learned from you already- God has still been creating. God is still believing in us. God is still bringing forth LIFE. Hope is still to come."
The following month, the pair announced they were having a baby girl.
The couple, who tied the knot in November 2019 at Sadie's family's farm in Louisiana, have "had an incredible start, a crazy start," to their marriage, as Sadie puts it.
"I would have never imagined that when we got married, obviously that was before COVID, [that] we [would] go into a global pandemic and then school gets canceled," she said. "So Christian graduates online and we moved and then, you know, we got pregnant, I got COVID and so many things happened.
Sadie had a particularly bad case of COVID-19 that left her hospitalized.
"I had COVID really, really bad. I was sick for a solid 12 days, then for about two more weeks," she said in an interview with Yahoo Entertainment, adding that a bunch of her family members contracted the virus, too.
"I actually was the last one to get it in the family," she says. "My sister got it, then my parents, then Christian and I both got it. But then it ended with us. We did not spread it, thankfully. It definitely caught like wildfire for a minute there but we stopped it."
RELATED STORY: 'Duck Dynasty' Star Sadie Robertson is Expecting First Child with Husband Christian Huff
(Photos: Instagram)