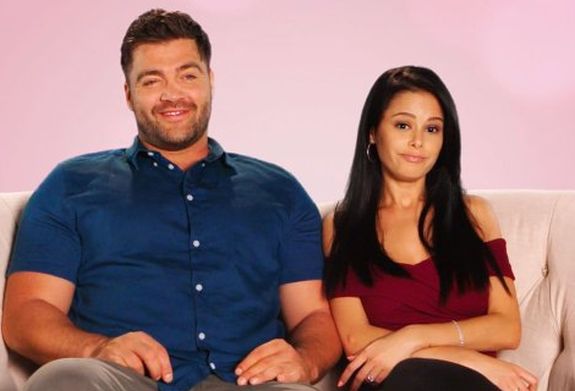 CT Tamburello is opening up about another 'Challenge' in his life: his troubled marriage.
The vet of MTV's The Challenge reveals in a new clip of the upcoming "Double Agents" season that he and his wife Lili Solares— whom he married in September 2018 in a wedding that was turned into an MTV special— are separated.
"The last few seasons [I was on the show], I wasn't in the best place mentally," CT says in the clip. "Marriage was not going well.
CT says he and his wife are not currently together.
"We're separated, and I feel like I've been running from problems for a long time," CT— who shares his four-year-old son CJ with Lili—-continued. "I feel like they finally caught up with me. I couldn't lie to myself anymore."
CT vows that he's "taking my life back" and warns his competitors that he is back in shape and ready to get down to business.
"Dad bod era is over!" he declares.
Fans have been speculating that CT and Lili's marriage was in trouble for months. Back in September, Lili posted a series of cryptic messages to Instagram, including a meme that stated, "The one who deserves you will never make you feel unworthy."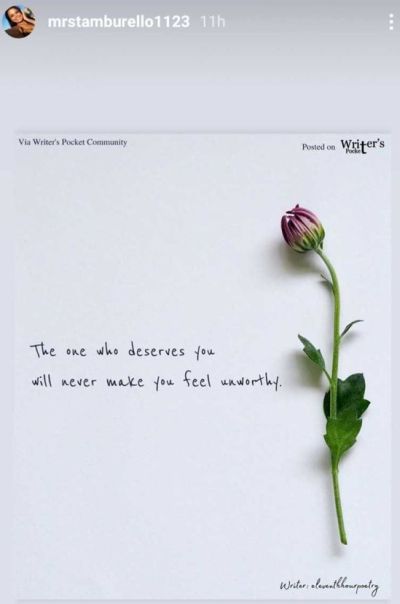 Naturally, her posts stirred up a lot of questions with the show's fans, and Lili snapped back at them to leave her alone.
"Getting straight to the point, for those of you who have a lot of free time and care way too much about my private life and my family matters, please stop," Lili said in an Instagram story posted in September that was aimed at those asking about her relationship status. "Whatever I post on social media has nothing to do with my relationship.
"Stop trying, with the whole rumors of 'CT's getting divorced' and 'CT's gonna be single' and all that stop. It's like, mind your business. You guys have nothing better to do? Like seriously, it's so sad…Now you're going all over social media and talking about that you think we're breaking up and and this and that. It's just annoying. Like, oh my God, mind your business!"
— Aubree (@AubreeC23) September 10, 2020
It appears, though, that the couple is back together or at least working on their marriage. On November 21, CT posted a photo of Lili, along with a caption celebrating them knowing each other six years.
"Six years later……still thinks I'm funny," he wrote.
On November 24, Lili posted photos of her and CT celebrating her birthday with friends.
'The Challenge: Double Agents' premieres later this week on MTV. Click here to watch the clip of CT talking about his separation from Lili.
RELATED STORY: 'The Challenge' Stars Tori Deal & Jordan Wisely Have Broken Up, Just Over a Year After Getting Engaged
(Photos: MTV, Instagram)