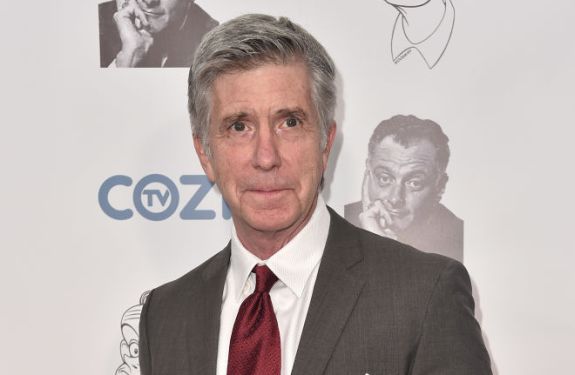 Tom Bergeron is "always open to surprises" when it comes to his career, he shared in a new interview with TV Insider. A return to Dancing With the Stars, though, is a whole other matter.
The former 'DWTS' host recently shut down his fans' hopes that he'll eventually go back to the show.
"When people say, 'I'm not gonna watch until you're back,' I say, 'Well, there's really no "until" here.' This train has left the station. I appreciate the sentiment, and I don't hold it against anybody if they [watch]," the former host told TV Insider.
Tom hosted the ABC dance competition program since it debuted back in 2005, and apparently thought he would hold the gig until he decided to retire, but the network had other plans.
"I always thought 'Dancing' would be where I end my hosting tenure," he said.
Back in July, news broke that Tom and co-host Erin Andrews had been fired from 'Dancing With the Stars;' days later Tyra Banks was named the new host.
"Just informed @DancingABC will be continuing without me. It's been an incredible 15 year run and the most unexpected gift of my career," Tom posted to social media at the time of his firing. "I'm grateful for that and for the lifelong friendships made. That said, now what am I supposed to do with all of these glitter masks?"
View this post on Instagram
Pretty much since then, fans have demanded on social media that Tom and Erin be brought back to the show. Ratings this season did slightly improve over last season with 18–49 year-olds, though the finale had fewer viewers than the year before, according to The Hollywood Reporter. Declining ratings was seen as a possible factor in Tom and Erin losing their jobs on 'Dancing With the Stars.'
ABC has yet to reveal if Tyra will keep her gig as host, despite the heavy criticism she's received from fans on social media since she started on the show.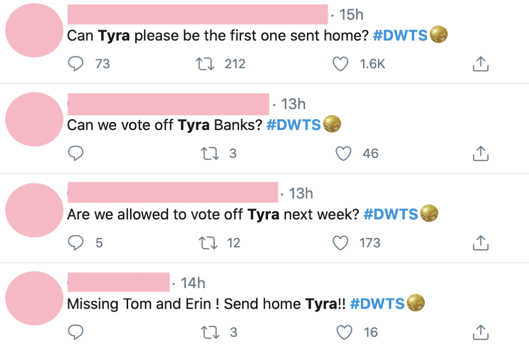 As for Tom, he said he's figuring out his next move. He recently replied to an Instagram commenter, stating that he was, "Not retiring. Redirecting." (By the way, he shared on Twitter that his new direction will not include succeeding Alex Trebek as host of Jeopardy, as some fans hoped.)
Flattered to be listed in some online polls, but no. I'd like to see @levarburton or @danicamckellar there. https://t.co/wu6UGMlFlW

— Tom Bergeron (@Tom_Bergeron) December 5, 2020
"Flattered to be listed in some online polls, but no. I'd like to see @levarburton or @danicamckellar there."
In fact, Tom told TV Insider that he is not sure he wants to return to hosting at all.
"I've hosted every format imaginable," he said. "There's no real fire in my gut to do it again. Having said that, I'm always open to surprises."
RELATED STORY: 'Dancing With the Stars' Fans Slam New Host Tyra Banks & Demand Rehiring of Tom Bergeron and Erin Andrews
(Photos: Alberto E. Rodriguez/Getty Images; Instagram; Twitter)