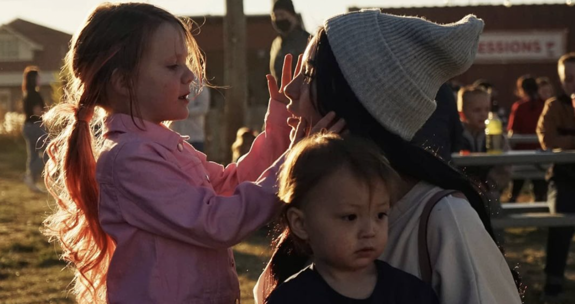 Deavan Clegg of 90 Day Fiancé: The Other Way has revealed to fans that her daughter Drascilla has been diagnosed with Bell's palsy, after previously mentioning the child was "dealing with a lot of health concerns."
Deavan recently shared that her five-year-old was "going through a hard time right now." At the time, Deavan said although they "think they know" what's going on with Drascilla, they were hoping for a diagnosis soon.
Over the weekend, Deavan and her mom Elicia posted photos of the family celebrating Halloween, alarming some of Deavan's followers due to Drascilla being out in the public and around other children. When asked for an update on the child's health, Elicia assured it was not contagious, but agreed with concerned fans that Deavan should have clarified that fact before sharing the Halloween posts.
"I agree…she should have let everyone know it was not [COVID-19] or anything you can catch," Elicia wrote. "[Deavan] has been under great amount of stress over it and I get how hard it was and is."
On Monday, Deavan revealed that Drascilla has been diagnosed with Bell's palsy, an unexplained episode of facial muscle weakness or paralysis.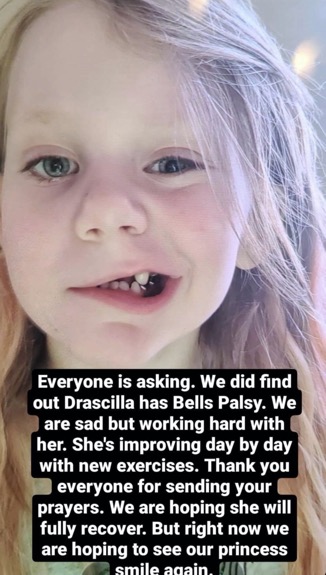 "Everyone is asking," Deavan wrote on Instagram. "We did find out Drascilla has Bell's palsy. We are sad but working hard with her. She's improving day by day with new exercises. Thank you everyone for sending your prayers. We are hoping she will fully recover. But right now we are hoping to see our princess smile again."
According to Johns Hopkins Medicine, Bell's palsy can strike anyone at any age, though it is less common before age 15 and after age 60. While it is not considered permanent, "in rare cases, it does not disappear."
"Currently, there is no known cure for Bell's palsy; however, recovery usually begins 2 weeks to 6 months from the onset of the symptoms," the site reads. "Most people with Bell's palsy recover full facial strength and expression."
Throughout Deavan's messy split from husband Jihoon Lee, Deavan's daughter has remained a topic of conversation. Deavan, who shares son Taeyang with Jihoon, has accused her ex of abusing Drascilla (allegations Jihoon has denied) and recently claimed Drascilla had been suffering from an eating disorder as a result of the alleged abuse, though she later assured fans the child was doing well.
Deavan also claimed Drascilla had received "a mass amount of death threats" from Jihoon's fans and she has also addressed rumors that her daughter abused a dog during a live stream, explaining that the incident happened when Drascilla was 3.
" … I have addressed it in the past and did speak to her to explain why it's bad," she said.
RELATED STORY: "90 Day Fiance" Star Deavan Clegg Claims Jihoon Lee's Fans Threatened Her & Showed Up at Her House; Maintains Jihoon Abused Her Daughter & More
(Photos: Instagram)