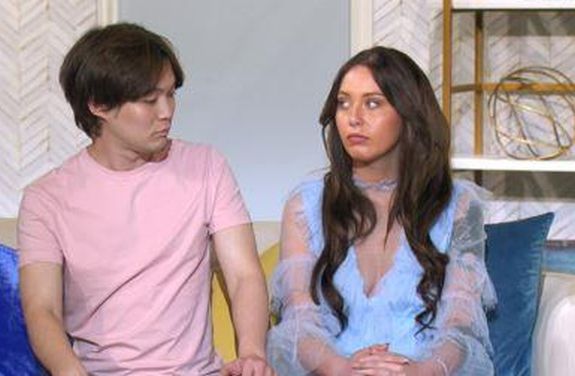 It's over for 90 Day Fiance: The Other Way couple Jihoon Lee and Deavan Clegg, Jihoon confirmed himself on Instagram this weekend.
During an Instagram Live stream on Saturday, Jihoon— who is currently appearing on the TLC series— stated that he and Deavan have broken up… and that she is already dating someone new.
"I know Deavan, she has a new boyfriend," Jihoon said. "Yeah, she has new boyfriend. I saw that post. So, wow. I can't believe it, oh my God. Wow. Yeah, just. My plan is just focus on myself."
"The post" could be a recent Soap Dirt story stating that Deavan already had a new boyfriend. (Photos of the alleged new boo were also posted.)
"I want my ex and her boyfriend, just be happy. 'Cause [it's] her choice and [that's the] way she will be happy and I'm just [going to] walk to my own way. But we're still Taeyang's parents."
Later, he talked about how he felt when he read that Deavan had a new man.
"That article, very broke my heart," he said.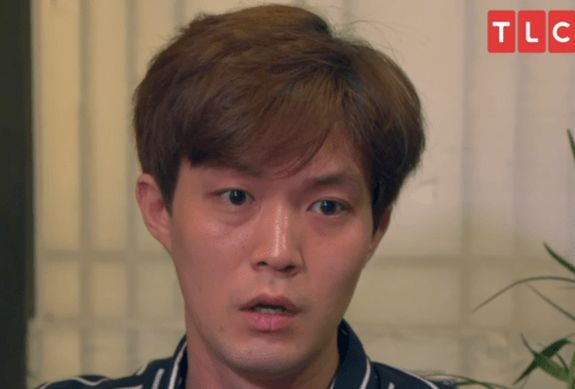 In his Lives, Jihoon did not slam his wife, but explained that they grew apart.
"It's not Deavan's mistake," he said. "Something just happened…she's not bad."
"If you lost lover, boy and girl, so sad but you can start again," he said to his followers. "Time is very good solution. Time is very good. I am free right now." (He says this as he appears to be laying down in the middle of the road…as you do…)
"We were living our own life," he added.
He did state that he misses his infant son, Taeyang, who is currently with Deavan in the United States.
"Of course I miss him very much," Jihoon said. "[Deavan] said [she would come back] every summertime back to Korea with Taeyang….please pray for Deavan and Taeyang…"
He acknowledged that both he and Deavan made mistakes in their relationship.
"Before, Deavan and I [were] so immature, but after [this], I need [to] major[ly] grow up," he said. "Be a man, that's my goal."
Now that he's single, Jihoon said his plan is to start his own YouTube (naturally), keep working at his job and save money and "just better life."
Dating, however, is not in the cards for him for a while.
"Until I'm prepared 100 percent, I not meet other girl," Jihoon said.
Jihoon spilling the tea on his Live is almost certainly against his TLC contract. So far, though, TLC has not commented on what he's said. On Monday, Jihoon revealed via Instagram Stories that he is (probably) taking a break from social media.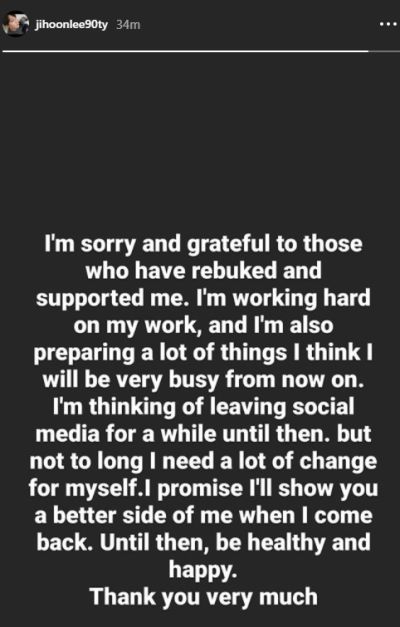 "I'm thinking of leaving social media for a while until then," Jihoon wrote. But not to[o] long I need a lot of change for myself. I promise I'll show you a better side of me when I come back…"
As for Deavan, she has yet to comment on what Jihoon said. Soap Dirt states that she doesn't want to appear on any more "90 Day Fiance" shows, and her new man agrees.
"Supposedly, TLC wants her back on the show, but this time, with her new boyfriend," the site reports.
"Deavan is 'done' with the franchise and all its spinoffs," the site continued. "The source revealed that she even hired a lawyer to help end her contract, so she doesn't have to do any more seasons of the show."
Deavan has basically scrubbed Jihoon off of her Instagram account, and Jihoon has done the same.
You can watch some of Jihoon's Lives from the weekend below!
RELATED STORY: Stacey Silva & Fiancé Florian Sukaj Allegedly Got Married During Secret Quarantine Wedding in April</strong>
(Photos: TLC; Instagram)