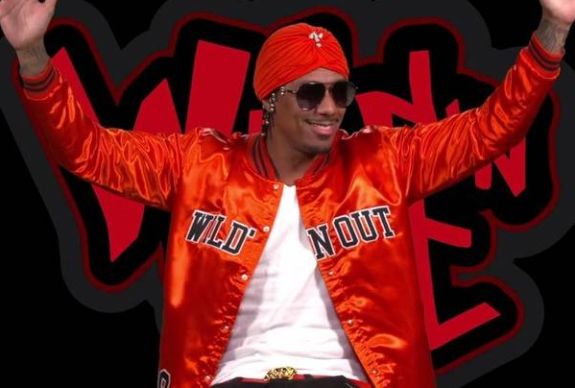 ViacomCBS may not be done with Nick Cannon after all.
The media conglomerate fired the Wild 'N Out host and creator back in July in response to anti-Semitic and racist comments he made on his podcast, Cannon's Class. In the weeks since the firing, which saw Nick keep his gig at FOX's The Masked Singer but have the launch of his new daytime talk show pushed back a year, Nick has been meeting with Jewish community leaders and advocacy groups, work that Variety reports has caught the attention of his former bosses at ViacomCBS.
"Speaking at a town hall with employees Monday, Chris McCarthy, president of entertainment and youth brands at ViacomCBS, praised work that Cannon claims to have done to make amends for his comments and gain a better understanding of why they were offensive," Variety reported Thursday. "McCarthy described himself as 'hopeful' that the company and Cannon would find a way to rebuild their partnership."
While it doesn't appear that ViacomCBS has actually rehired Nick (at press time), it sounds like the company may be willing to consider the idea.
"I don't know if anyone has been following Nick's journey since the incident — I have, and the thing that's unique about Nick — different from many others, is that Nick owned it," Chris said in Monday's town hall, per Variety. "He apologized, he said it was wrong. He has since been on a journey of learning and understanding, and more importantly, he is using his voice to help educate other people and is becoming an advocate on this issue.
"This is consistent with the Nick I've known for 10 years…I struggle with the fact that Nick, a longtime partner and friend of ours, is on this journey and we're not part of that journey."
That 'journey' includes an opinion piece titled 'After Charlottesville, Black and Jewish Americans can't afford to let our differences divide us,' that Nick co-authored with Jonathan Greenblatt, CEO and national director for the Anti-Defamation League, to mark the two-year anniversary of the white nationalist rally in Charlottesville, Virginia, where one counter-protester was killed and 19 others were injured. The piece was posted by The Forward, a national Jewish media outlet, and also shared by Nick on Instagram.
"Change starts by acknowledging the personal responsibility of each of us in perpetuating stereotypes, whether we do so intentionally or not, and accounting for our actions," the pair wrote. "It continues by advancing an agenda of learning, so we study and come to understand our respective histories so we can be better allies to each other. And it is sustained by accelerating efforts to collaborate, even when it's uncomfortable, so we can create authentic change that uplifts everyone because we cannot be free until everyone is free."
Two days earlier, Nick took part in a Q&A with Rabbi Noam Marans, director of interreligious and intergroup relations for the American Jewish Committee, where he discussed his fight against anti-Semitism and all forms of racism and hate, as well as the importance of Black-Jewish relations. His podcast recently featured a two-part interview with Rabbi Abraham Cooper, associate dean and director of social action agenda for the Simon Wiesenthal Center, and he shared a book report on Simon Wiesenthal's 'The Sunflower' on Instagram as part of his weekly book report series.
Yesterday during an AJC Advocacy Anywhere event, @NickCannon answered questions about his previous antisemitic statements and spoke about the importance of atonement.

"As our shared faiths know, atoning is something that we go through to make ourselves better."

— American Jewish Committee (@AJCGlobal) August 11, 2020
These actions have made a good impression on ViacomCBS, according to Variety.
Nick worked with ViacomCBS brands MTV, VH1 and Nickelodeon as an actor, host, producer and executive since the late 1990s. At the time of his firing, he vowed to fight to maintain ownership of Wild 'N Out, a show Nick created that debuted on MTV back in 2005. Despite that initial statement, earlier this month, members of Nick's team told TMZ that he was not planning to sue ViacomCBS over 'Wild 'N Out.'
Nick is not the only reality star who was "cancelled" this summer who may be making a comeback. Earlier this week, it was reported that former Vanderpump Rules star Stassi Schroeder is in talks with the production company behind the show to discuss future TV projects, just two months after being fired by Bravo for her racially insensitive actions against Faith Stowers and making racially offensive comments.
RELATED STORY: Nick Cannon's Daytime Talk Show Pushed to 2021 in the Wake of His Anti-Semitic Comments; Nick Hints In Deleted Social Media Post That He Contemplated Suicide
(Photos: MTV; Twitter; Instagram)