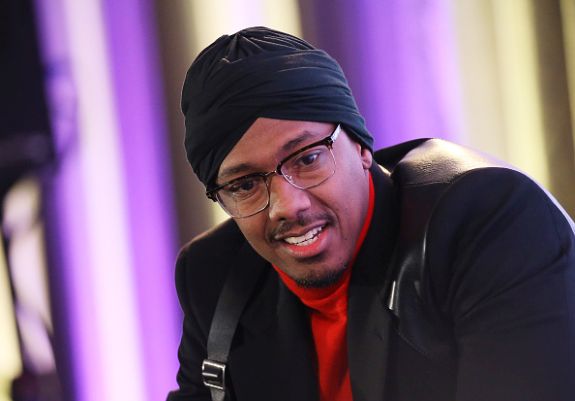 Nick Cannon continues to feel the fallout for the anti-Semitic and racially insensitive comments he recently made on his podcast. It has just been revealed that the premiere of his upcoming daytime talk show has been pushed back.
According to Deadline, Nick's syndicated daytime talk show that was set to launch in October has been postponed until 2021 in light of all the controversy surrounding him. It appears that Nick— who was fired by ViacomCBS (and his job on MTV's Wild 'N' Out) last week— has not been handling the situation well.
"The Nick Cannon Talk Show will not debut this year," Lionsgate and Debmar-Mercury, the companies behind the show, said in a statement. "After conversations with Nick, we do believe that his public comments don't reflect his true feelings and his apology is heartfelt & sincere. We want to continue the healing process as he meets with leaders of the Jewish community and engages in a dialogue with our distribution partners to hear their views.
"We are standing by Nick in our hope that by Fall 2021 he will be able to use his extraordinary talent and platform to entertain, enlighten & unite his audience on the 'Nick Cannon Talk Show.'"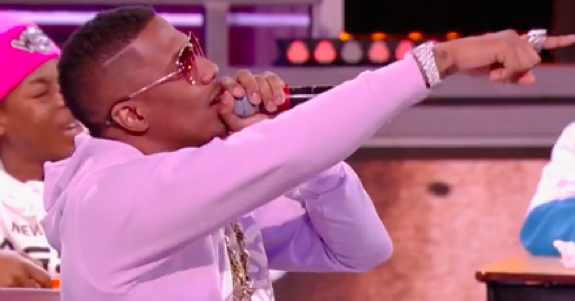 The companies noted they "condemn Antisemitism, racism & hate speech," adding that it "runs counter to everything we stand for."
As The Ashley previously told you, Nick's comments cost him his Wild 'N Out gig, but he will be keeping his job as host and producer of The Masked Singer on FOX.
While Nick's actions have impacted his professional life, he's revealed they've also caused some damage to his emotional health, beginning when he apologized for his podcast comments. On Friday, Nick announced on social media that he felt the Black community had turned on him for "selling out" and apologizing for what he said about Jewish and white people.
"I hurt an entire community and it pained me to my core," he posted on Twitter and Instagram at the time. "I thought it couldn't get any worse. Then I watched my own community turn on me and call me a sell-out for apologizing. Goodnight. Enjoy Earth."
In another post, Nick wrote, "Y'all can have this planet. I'm out," causing concern among Nick's friends and fans for his well-being.
On Monday, Nick shared a clip from an upcoming episode of Cannon's Class in which he talks more about backlash that followed his recent apology. (That post is the only one that remains on Nick's Instagram account at press time.)
https://www.instagram.com/p/CC3xvdkBUUz/?utm_source=ig_web_copy_link
Concerns for Nick's well-being only grew over the weekend when the host shared a photo of himself and rapper Ryan Bowers, who reportedly committed suicide recently. In the now-deleted post, Nick seemed to be hinting that he had considered suicide himself over the fallout from his podcast.
"Just when I thought it couldn't get any worse… 2020 is definitely the most f**ked up year I've ever witnessed," Nick wrote. "After waking up & barely rising from my own dark contemplation of continuing my physical existence on this planet, this powerful warrior actually had the balls to do it."
The post has since been deleted by Nick, but the preview of it remains on Nick's Twitter account.
Just when I thought it couldn't get any worse… 2020 is definitely the most fucked up year I've ever witnessed! After waking up & barely rising from my own dark contemplation of continuing my physical existence on… https://t.co/L8Bp6143Bn

— Nick Cannon (@NickCannon) July 19, 2020
RELATED STORY: Nick Cannon Says the Black Community "Turned On Him" for Apologizing for Making Racially Insensitive Comments: "I Thought It Couldn't Get Any Worse"
(Photos: Michael Tran/Getty Images; MTV; Instagram)