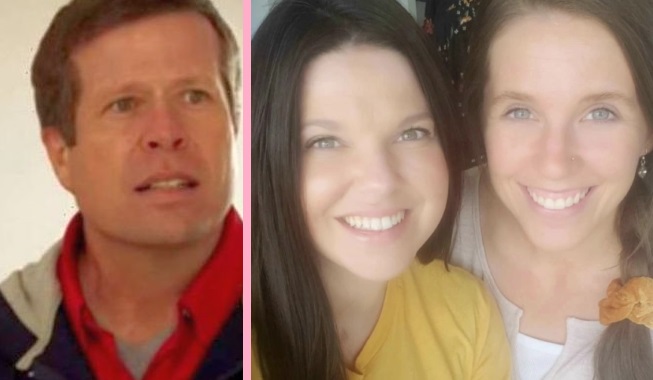 File this under: "That's a headline The Ashley never thought she'd be writing!"
Jim Bob Duggar celebrated his 55th birthday on Saturday night, complete with sunglasses, a big party at the Dug Compound, and his bounty of kids and grandkids. However, there were a couple of former Duggars missing from the festivities, apparently.
Jim Bob's daughter Jill Dillard, as well as his niece Amy and their families appear to have skipped out on the Jim-Bob-a-polooza, instead opting to go on a double date with their husbands (Derick and Dillon, respectively) at Dillon's new wine and cigar bar, Wellington NWA.
Again…that's a sentence The Ashley never thought she'd write…
Amy posted a photo to Instagram of her, Jill and the guys hanging out at the bar on Saturday, along with a very telling caption.
"Our new favorite word: Freedom!" she wrote.
That night on Twitter, Amy also declared, "Remember: you can't choose your family ..but you can choose your therapist!"
Remember: you can't choose your family ..but you can choose your therapist! 😋😅

— Amy Rachelle King (@amyduggar) July 19, 2020
Amy and Derick also hinted that Jill and Derick may have imbibed in some—gasp!— possibly alcoholic beverages.
"Thanks for treating us! We had a great time! Good food, drinks, and company (not necessarily in that order)," Derick wrote on Amy's Instagram post.
"We had so much fun! Next time Brunch, drinks and the patio!" Amy replied.
Both Amy and Jill have noticeably distanced themselves from Jim Bob and the Duggar clan over the past few years. Amy recently commended Jill for taking control of her life, stating that Jill "smiles brighter these days."
Jill's husband Derick has made it no secret that he and Jim Bob no longer get along, with Derick even revealing that he and Jill are no longer allowed at the Duggar Family home without Jim Bob's permission. (This could be one of the reasons they were not at the party.) Derick has stated that he believes the ban is due to Jim Bob thinking that the Dillards are a bad influence on the other Duggar kids.
Speaking of the other Dugs, only a few of them— including Anna Duggar, Jessa Seewald and Joy Forsyth— actually wished Jimmy B a happy birthday on social media. This is, of course, a very different scenario than in years past, when the Duggars would each post a dedicated video for birthdays or special events.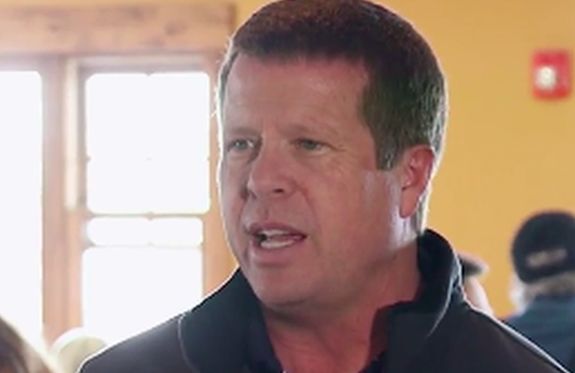 Michelle Duggar still came through with a sappy birthday message for her man, though.
"We have had a wonderful day celebrating this amazing husband, dad, and grandpa!!" Michelle wrote on social media. "Happy birthday to the love of my life, Jim Bob! You are my best friend. I love laughing with you, praying with you, and doing life with you! Your heart to love and honor the Lord and follow the Bible as the 'owner's manual for life' is something I treasure in you!
"Through all the crazy schedules and "organized chaos" that comes with having 19 children (and a growing number of wonderful additions to the family!), you make us all feel SO SPECIAL and loved! You have always put our family first, and it means the world to us. We love you dearly!! Happy (55th!) birthday!"
RELATED STORY: Derick Dillard Says Jim Bob Duggar Worries About Him & Wife Jill Being Bad Influences on Other Duggar Kids; Talks Possible 'Counting On' Return & More
(Photos: TLC; Instagram; Twitter)